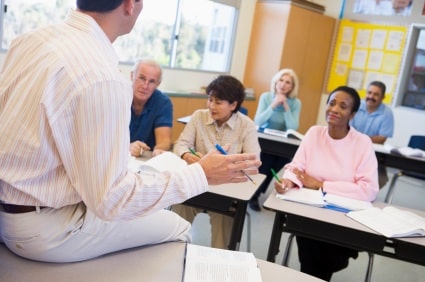 Whether you are approaching the age of retirement or have already retired, you may be considering starting a second career. Many Americans in their 40s, 50s, or even their 60s, reach a point in their lives where they feel like it is time to take on a new challenge. However, the idea of starting at the beginning all over again can be very intimidating. Be sure to consider the following steps when exploring a second career.
1. Take stock of your skills and interests.
Maybe your second career is a long-held dream, or perhaps it just feels like time to start something new. A second career may be wildly different from your first, or it may be a variation on your previous career. The first step is to assess your current skills and see how well they will translate into a new career. There are many career aptitude tests available online to help analyze your skills as well.
2. Research your intended field.
Sometimes the idea of a second career can be more appealing than the field itself. Before jumping in, take the time to find out what the job actually entails. If possible, talk to a career counselor or to others who hold the same job. Ask questions that are important to you. What does it take to be successful? How hard is it to break into the field? Gather as much information as possible to make an informed decision.
3. Reach out to friends, family, and social networking tools.
It often takes a lot of work to get a second career off the ground. Talk to your friends and family to look for support. You may be surprised to find someone who can provide some insight into your intended career. Social networking tools, such as LinkedIn or Facebook, can also help you expand your professional network and find others who may add support for your new line of work.
4. Decide if you need further training.
You may be able to utilize your previous work and life experience in your second career. However, some career changes may require additional training. For example, going back to college may give you the credentials you need to become a teacher. Depending on your goals, computer training programs, writing workshops, or art classes might help put you on the right path.
5. Evaluate your finances.
After reaching a certain point in your current career, it may be difficult to take the pay cut necessary to start over in a new line of work. Those who are facing retirement, or who no longer have children living at home, may be in a good position to make this leap. However, a close look at your financial situation will help you set up the plans for your new career.