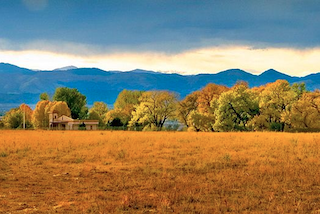 Less than 20 miles south of Denver, this Colorado area is becoming a popular place for active adult communities and retirees. Highlands Ranch is one of the master-planned active senior communities spread across 22,000 acres, with a population of about 96,000. Its scenic location is an ideal place for outdoor recreations, while local attractions include golf courses and state-of-the-art recreation centers.
Founded in 1981, Highlands Ranch is a Denver suburb which offers small-town living with easy access to nearby urban attractions. The community has been recognized by national publications as a great place to live and raise a family.
In 2012, Money Magazine named Highlands Ranch as One of the Best Places to Live, placing it at number 21 on its top 100 places. Forbes also listed Highlands Ranch as one of America's 25 Best Places to Move in 2009.
Attractions
Although the community is relatively young, the region has a rich history which is documented by the Highlands Ranch Historical Society. Today, visitors and locals can explore the 100-year-old Highlands Ranch Mansion and its beautiful grounds.
For more modern entertainment, locals can enjoy the shops and restaurants at the Highlands Ranch Town Center. Outdoor recreations are popular in Highlands Ranch as the area boasts 25 parks and over 70 miles of walking and biking trails.
The community has tennis courts, lighted ball fields, dog parks and community gardens. Fishing ponds are also found in the area's two historic parks, Fly'n B Park and Cheese Ranch Historic & Natural Area.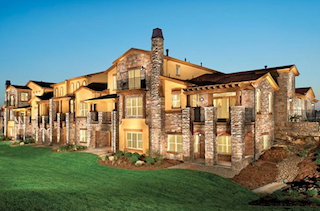 Climate
With its location just outside of Denver, the Highlands Ranch area experiences four seasons, with hot summers and mild winters. Summer days are often sunny with high temperatures in the high 80s, although some days may reach over 100 degrees. During the coldest winter months, days are typically in the mid-40s. There are snowstorms, but the sunny days usually melt any accumulation quickly.
55+ Communities
The Highlands Ranch area is home to some impressive active adult communities, such as Verona and Gleneagles Village. Verona is a new community which opened in 2011 with plans for about 500 residences, including condos, townhomes, and single-family homes.
Upon completion, its planned clubhouse will offer several resort-style amenities. Active adults, who prefer more established active senior communities, may feel at home in Gleneagles Village.
This age-restricted development features 345 homes, built between 1984 and 1993, a spacious clubhouse and scenic views of the surrounding Links Golf Course. Its residences include both single-family and attached home designs, which are now available on a resale basis.
While the Highlands Ranch area is continuing to grow, local residents can find many services and recreations in neighboring towns like Littleton, Englewood and Centennial. They can also easily travel into Denver to enjoy a wide range of attractions. With so many options, the Highlands Ranch area is a great destination for many active adult retirees.