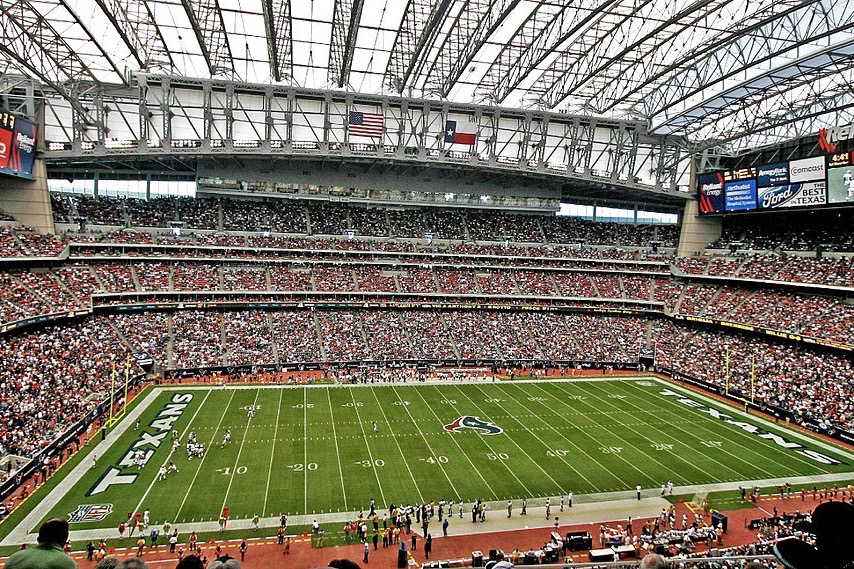 The Super Bowl is right around the corner and while your team allegiance has most likely been set for decades, there's another debate about the two teams that's still to be had.
Where is the better place to retire? There are all kinds of different things to consider when it comes to selecting a 55-plus community, but it's probably best to not let the winning team of a football game be the place where you live, but why not pit the two areas against each other for the second time this week? Here's a comparison of both team's regions when it comes to retirement, both vastly different places with unique amenities.
Both states offer a lot of options when it comes to 55-plus communities. Considering the size of Massachusetts, its 27 communities match up quite well with Georgia's 44.
The most obvious difference between Georgia and Massachusetts is the climate. Those looking for a warm, relaxing retirement will be more likely to lean towards Georgia, while fans of seasons and New England scenery will be more inclined to settle in Massachusetts.
Besides weather, both states offer a very different way to retire. If you're a history buff, Massachusetts is probably where you want to settle. From Plymouth to Salem, New England is home to the earliest events in American history. In Plymouth, you'll find Plimoth Plantation, a fantastic indoor/outdoor museum featuring displays on the region's prominent Native American tribes and a full-size replica of the Mayflower. In Salem, the Peabody Essex Museum, The Salem Museum, and the Salem Witch Museum are all popular among locals and tourists. What really brings the history alive in these cities is not just museums. Each features some of America's earliest buildings and landmarks, including The House of the Seven Gables and Phillips House in Salem, as well as the Richard Sparrow House and 1749 Court House in Plymouth.Seton Highlands at The Pinehills and Great Island are both located in Plymouth, while English Commons at Topsfield is nearby.
Besides being able to walk through a time capsule, Massachusetts also offers some of the country's best beaches, especially in Cape Cod, where you'll find Southport. Despite its reputation, Cape Cod is not just Martha's Vineyard and Nantucket. There are many small, affordable villages dotted along the coast. The biggest draw to the area is its proximity to the Atlantic Ocean, meaning there are miles of beaches and nearby walking trails. Lovers of boats and sailing will obviously love it and there's also a strong fishing community. That's not to mention the world-class wine available throughout the region. If you picture yourself seaside with a glass of wine while watching the sunset as a great retirement, you can hardly do better than Cape Cod.
Florida has long been known as the South's retirement capital, meaning many people have overlooked its neighbor to the north, Georgia. With a similar climate to Florida, Georgia offers many of the same amenities as Florida at a lower cost and fewer crowds. Savannah is a popular, laid-back city that's perfect if you're looking for an oceanside location and the convenience of having a city nearby. The Landings on Skidaway Island is nearby and is perfect if you're looking to enjoy some island living. Much like New England, Savannah has some of the country's most historic buildings, some dating to the 18th century. The area is also known for its arts, including museums. galleries, and pottery at the open-air River Street Market.
However, most of Georgia's 55-plus communities are located near the metropolitan center of the state, Atlanta. Almost all of the 40 communities located in Atlanta are in the northern suburbs, offering a relaxed atmosphere close to a large and growing city. With plenty of affordable homes and festivals that are put on year-round in the mild climate, Atlanta has become a destination for those looking for a warm active adult community. Look for fresh produce at the walkable Monroe Farmers Market, browse the antique shops in Palmetto, or explore the nature trails in Morrow. Whether you're looking for an active and organized community like The Orchards of Brannon Oak Farm or just to play a round of golf at Cadence, the large selection of communities means there's something for everyone in Atlanta.
Of course, this is all leaving out the two successful football teams crafting their trade nearby. The Falcons will open a state-of-art retractable roof stadium next season, moving on from the Georgia Dome. The Patriots have made their home in suburban Foxboro for decades now and have mostly known success there. In some ways, both these teams represent their local retirement options. The newly built, glitzy Falcons and their emerging retirement communities and the established, historic options that neighbor the Patriots.
Whatever is your choice, you won't be disappointed.