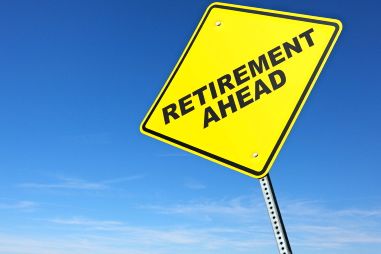 Although retirement is the result of years of planning and stashing away money, there are many aspects of retirement that many Baby Boomers don't expect. From budgeting to relationships to careers, here are a few surprises that pop up after you clock out for the last time.
You'll Budget more
A lot of important financial decisions need to be made before and after you stop working and you might be surprised at how stressful your Golden Years can get. For many recent retirees, watching a bank balance shrink can be unnerving when they're used to seeing it grow, but you might also learn to appreciate more activities that don't cost anything.
Many take more walks and reconnect with nature, while others spend more time with friends or develop their talents. A big vacation or move might not be out of the question, though. Make a plan with a financial advisor and revisit it regularly to make sure you're on track. They can help you decide when to start drawing from Social Security and how much to set aside for medical costs.
You'll View Work Differently
Your career helped you put food on the table, care for your loved ones, and plan for your future. When your career ends, the work you do on a daily basis means something entirely different. You can put your energy toward volunteering in the community, starting a small business, or working on home improvement projects. Many retirees even choose to get a new job -- whether it's a few days a week or a few hours -- and find great satisfaction working for fun rather than out of necessity.
Think about how you could apply your skills to something new. If you did any kind of research in your last job, for instance, you could look for part-time opportunities to assist at a university or library. But don't just "stay busy" -- do what you love.
Your Identity Will Change
In American society, many of us define ourselves by the work we do. When you stop working, it's easy to feel like you've lost a major part of yourself. If you're used to hanging your hat on your professional accomplishments, you'll have to learn how to self-actualize in other areas, but that's certainly not a bad thing.
You have always been more than your job, and discovering the new you can be an enriching part of your retirement. Try not to dwell on your past life. When someone asks the dreaded "What do you do?", don't just tell them you're retired. Tell them you're an artist, entrepreneur, writer, or traveler. Retirement is an opportunity take control of your identity and be whatever you want to be.
Your Relationships Will Change
While more time with your spouse or friends can be a good thing, many retirees find those relationships strained in the first year. Spouses accustomed to spending 40 hours a week apart may find that they're suddenly seeing too much of each other, so it's important to maintain a strong social network outside of marriage.
Professional relationships don't always translate to friendships after retirement, and some retirees are caught off guard by loneliness after leaving hectic work lives full of people depending on them. Take a class or join a club to make new friends, and make plans with your family. This chapter of your life doesn't need to be all about you -- it can be a chance to give more of yourself to others.