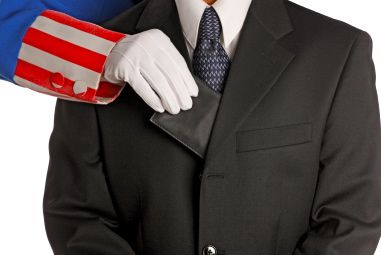 With tax time just around the corner, many adults are trying to decide whether to file on their own or hire a tax professional. There are pros and cons to both options, and the decision largely depends on your financial situation. Fortunately, there are also a lot of great online tax tools to help you along the way.
Filing your own taxes or hiring a tax professional is a personal decision. If your tax situation hasn't changed from the previous year, or is straightforward with no dependents or investments, it's usually easy enough to file on your own. The IRS even offers free e-filing for your federal taxes. If you do plan to file on your own, it helps to be comfortable with reading and understanding the current tax laws. There are changes to the tax laws every year and it can take some time and effort to understand how the laws affect your finances.
There are several reasons why it may be better to hire a tax professional to prepare your taxes. These reasons come down to two basic questions: Have you had any major changes in the past year? How complicated are your investments? Life changes that affect your taxes include marriage, divorce, retirement, death of a spouse, and changes in your number of dependents. More complicated investments might include a mix of pensions, mutual funds, properties and other sources of income.
You may also want to hire a tax professional if you started or sold a business. Whether you file yourself or hire a tax professional, there are many online resources to help you out. The IRS has a good collection of online tax tools that cover many aspects of tax preparation. You can use them to estimate your withholding, find a tax professional in your area, find out if you might be subject to the Alternative Minimum Tax (AMT), pay your taxes or track your refund.
If you decide to file your taxes yourself, there are several tax services that let you file online. If you have a more complicated return, you may want to try TurboTax Online. TurboTax offers phone and online support and a guarantee that protects you against any calculation errors. If you are ever audited, TurboTax will also provide free audit guidance from a tax expert.
For more simple tax returns, you may prefer TaxAct Online. This program is less expensive than TurboTax, but it also has less bells and whistles. TaxAct also has an accuracy guarantee to protect you from errors. Both TurboTax and TaxAct let you file state, as well as federal taxes.
Take the time to do some research and choose the best tax preparation method for you. Whether you hire a tax professional or file with tax software on your own, the right preparation will ensure you pay all the taxes you owe and not a penny more.