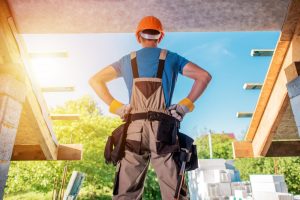 National homebuilder and developer Taylor Morrison has received the 2018 America's Most Trusted Home Builder award by Lifestory Research.
This prestigious award is based on the opinions of more than 30,000 homebuyers looking for a new home in some of the country's top housing markets. Lifestory Research, a national independent market research firm, conducted a survey of more than 100 national homebuilders across the United States and Taylor Morrison topped the list for the third time, earning the highest Net Trust Index Quotient Score, making them the most trusted builder among new home shoppers.
"Receiving this recognition of trust from our shoppers is the greatest honor," said Sheryl Palmer, Taylor Morrison chairman and chief executive officer, in a press release. "To be seen as America's most trusted home builder three years in a row among all national homebuilders only drives us to become more customer-obsessed in 2018. I could not be more proud of our teams nationwide working to build positive relationships with our customers, our neighbors, and our communities."
"We know trust is a key factor by which people evaluate brands, and that new home shopper opinions have a direct impact on purchasing decisions," said Lifestory Research President Eric Snider. "To not only receive the trust of home shoppers for three consecutive years, but for three out of the six years we've awarded America's Most Trusted Home Builder, is a significant achievement. Home shoppers clearly trust Taylor Morrison."
Taylor Morrison previously won this award in 2016 and 2017, and is the first national homebuilder to receive this distinction three out of six times. Based in Scottsdale, Arizona, Taylor Morrison builds and develops a variety of neighborhoods as well as 55+ communities across the country.