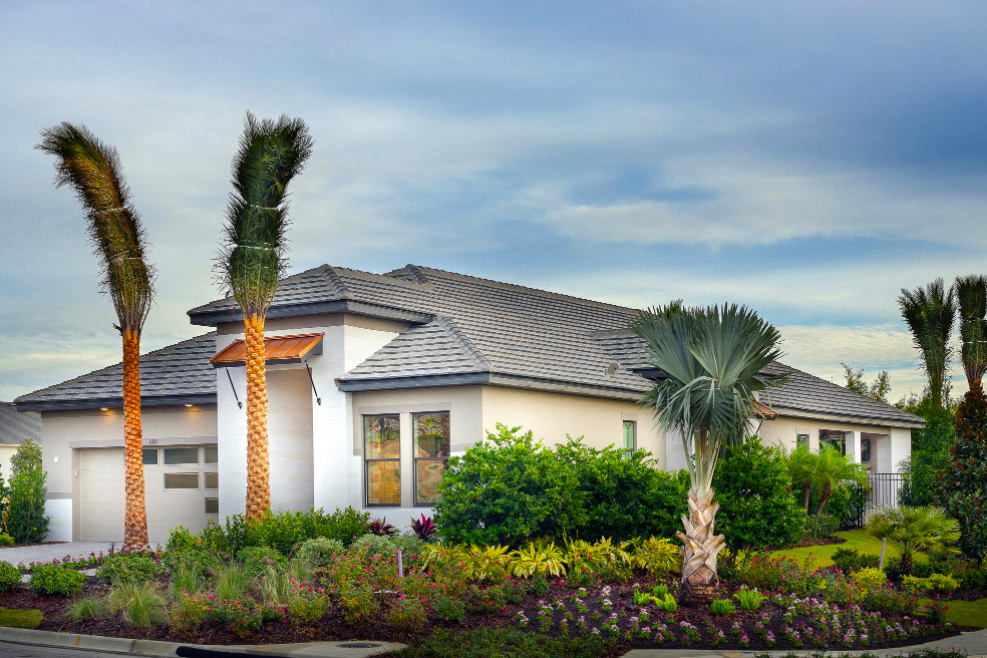 The 36th Annual Aurora Awards, which consisted of the Florida Home Builders Association and the Southeastern Builders Conference, honored Taylor Morrison for its NEXTadventure Home. The builder won the Grand Aurora Award in the single-family detached home - 2,000 to 2,499 square feet category - and the Silver Award in the Best Kitchen- $500,000 to $1,000,000 category.
The NEXTadventure Home, which was designed in collaboration with Lita Dirks & Co., Taylor Morrison, Housing Design Matters, and Hanley Wood, features the future design elements for 55+ housing. It includes a flexible layout, innovative interior fixtures, and modern appliances.
"We were honored to have been chosen to create the design and merchandising for this stunning show home," says Lita Dirks, owner of Lita Dirks & Co.
"Knowing that our market was the active adult, the design of the NEXTadventure Home was clean, crisp and comfortable," states Amy Miller, Lita Dirks & Co.'s lead designer on this project. "The 55+ buyer is looking for excitement and style, but they don't want to sacrifice the cozy and inviting atmosphere of their home. With softer grays and whites as a neutral backdrop, character was added with tons of textures, creative built-ins (such as a glass wine display) and pops of purple, orange and blue."
The ceremony, which was held in Kissimmee, Florida on July 28th, 2017, included 400 entries in 55 categories and honored the industry's most creative and successful designers, developers, builders, planners, and architects.