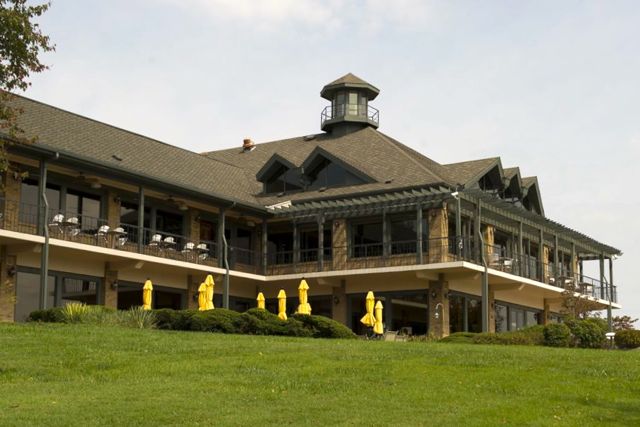 At Tellico Village, it's not a question of finding things to do but finding time to do it all. With more than 100 social clubs, a yacht club, and championship golf courses, this Loudon, Tennessee community is much beloved among residents, especially active adults.
Tellico Village is not age-restricted, but an estimated 50-70 percent of its homeowners, known locally as Villagers, are retired—though many say they're busier now than they were during their careers.
Location
And it's hard not to be active in the midst of such beautiful surroundings. The foothills of the Great Smoky Mountains provide a stunning backdrop to Tellico Lake, which is part of the 11,000-mile Tennessee River system. Villagers enjoy kayaking, boating, jet-skiing, and fishing, or just getting from point A to point B in a much more fun and relaxed way than driving the Interstate.
Amenities
With its sweeping views of the lake and mountains beyond, Tellico Village Yacht Club is the center of social life for residents. The 20,400 square-foot facility hosts much-anticipated events throughout the year, such as cooking contests, wine tastings, and holiday celebrations. There's a small fee to belong, but the membership includes reciprocal privileges at more than 800 other yacht clubs nationwide.
Of course, there's much to occupy land lovers here as well. Three golf courses are designed with unique and challenging layouts to keep things interesting at Tellico Village. The courses welcome all levels of play and feature pro shops and restaurants, in addition to a driving range and two practice greens.
Three on-site recreation centers provide a dizzying array of amenities: state-of-the-art exercise equipment, indoor and outdoor pools (including a wading pool and playground for visiting grandkids), tennis and pickleball courts, and a gymnasium for team sports like basketball and badminton. Homeowners can participate in a variety of fitness classes, from Zumba and kickboxing to yoga and Tai Chi.
Lifestyle
And if the amenities aren't enough to fill up the schedule, over 100—and counting—social clubs have formed around motorcycle riding, vintage cars, bridge, Mah Jongg, sports, computers, crafts, music and much more. Many residents also spend their time volunteering in the surrounding communities or taking continuing education classes on subjects like web design, animation, and foreign languages through Tellico Village University.
About 31 miles away, Knoxville offers additional opportunities for shopping, dining, visiting museums or joining a themed walking tour. The city hosts festivals throughout the year, like the International Biscuit Festival and Rhythm N' Blooms, and encourages outdoor recreation amid the nearby nature parks and waterways.
Residences
Development began at Tellico Village in 1987. When it's complete, it will contain around 3,000 residences, including both low-maintenance townhomes and single-family estate homes. The single-family houses feature master suites on the main level and are ideal as primary residences or vacation homes. Many homebuyers are attracted to the area for its low taxes (Tennessee does not have a state income tax) and moderate real estate prices.