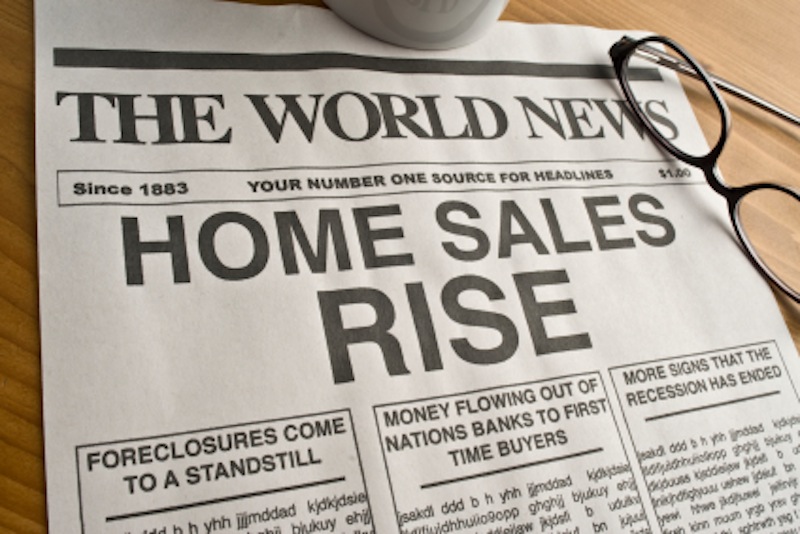 In 2014, the watchword for most of the country was "recovery." While trends differ in individual markets, 2014 was a generally positive year for real estate. Interest rates have stayed low, median home prices have gone up and foreclosure inventories are down. If trends continue as expected, the market will continue to recover through 2015.
Low interest rates in 2014 have offered some great opportunities for both homebuyers, as well as homeowners looking to refinance their existing mortgages. In January, average rates for 30-year fixed mortgages were around 4.5 percent and by December they were closer to four percent. While interest rates won't stay this low forever, the Federal Reserve has announced that they will be patient in 2015 and do not expect to raise the rates before April.
According to Zillow.com, the median home value in the United States has gone up 6.4 percent over the last year, rising to $177,600. The median list price of homes is currently at $214,000, while median sale prices are just slightly lower at $204,491. While conditions always vary between markets, the country saw an overall quick pace with home sales in 2014. To better identify homes that are poised to sell more quickly, Redfin now offers a "Hot Homes" feature that analyzes home attributes and local conditions.
Using this data, they discovered that quickly selling homes in 2014 fell into some common categories: Picture perfect homes in strong markets, fixer-uppers in gentrifying areas, single-family homes in more affordable areas, homes in need of minor repairs before a quick resale, and foreclosed, distressed properties. Foreclosures have been readily available since the housing bubble burst, but these inventories are beginning to drop. According to Realtor.com, foreclosure inventories are on pace to be 30 percent lower by year's end.
This may signal less foreclosures and short sales in 2015, although the numbers will vary considerably in different markets. In 2015, homebuyers may see some other changes in the real estate landscape as well. Millennials may begin buying more homes and signs point to an upswing in new construction homes. Home builders may also be setting their sights more firmly on 55+ homebuyers.
A recent report from CNBC highlighted the success of active adult communities, such as those built under Pulte Homes' Del Webb brand. They cite an increased interest in both single-level floor plans and diverse community activities. While national averages can point to some useful trends, local real estate agents are your best resource for learning more about your area.
If you're thinking of buying or selling a home, contact a local agent for more information.