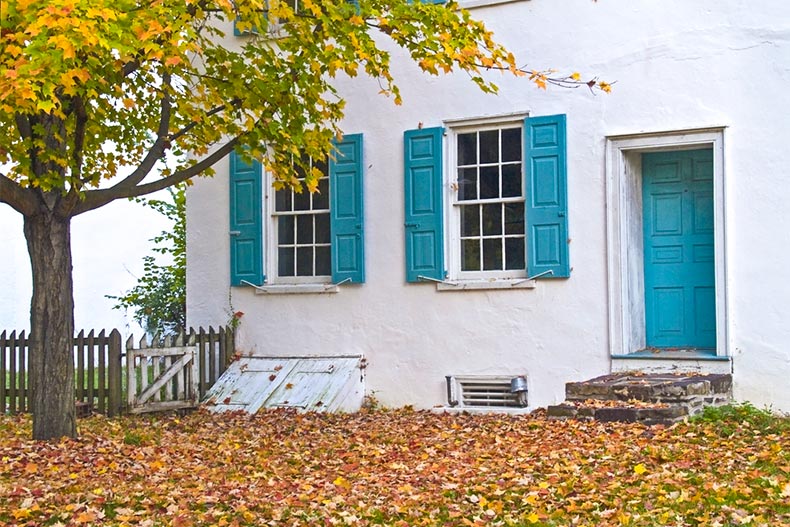 Warminster Township, Pennsylvania is a thriving city founded in 1711 and now home to more than 32,000 residents. It is in the heart of Bucks County, one of the most sought-after areas in the entire state. Warminster has 409 acres of parklands like Szymanek Park, farmers markets, loads of shopping and dining choices, and is about 45 minutes from Philadelphia.
Getting in and out of Warminster is a piece of cake, with easy access to Interstate 95 and the Pennsylvania Turnpike nearby. Public transportation is provided by SEPTA's Warminster Station and the RUSH public shuttle. In town, PA Route 132 is packed with grocery stores, a Walmart, Costco, clothing shops, restaurants, and other services. Excellent medical care is provided at nearby Abington Health Center, Wills Eye Hospital, and Doylestown Hospital.
Warminster locals love getting out to explore Bucks County, which provides endless opportunities for outdoor recreation, shopping, dining, wineries, breweries, theater, historical sites, and family activities. Here are our top 55+ communities in Warminster, with a few Bucks County attractions thrown into the mix.
Heritage Creek
Built from 2000 to 2004 by Mignatti, Heritage Creek has 517 condo and single-family resale homes. There are five condo buildings, with a total of 115 units. Available in 12 floor plans, these homes range from 1,217 to 2,604 square feet, They have two bedrooms, two bathrooms, and a one- or two-car garage. Upgrades may include sunrooms, porches, and second-floor lofts.
The private Marquis Club and Spa offers residents indoor and outdoor pools, a hot tub, saunas, a computer room, activity rooms, a ballroom, a fitness center, and sports courts. There are also dozens of activity groups to join.
Ten miles north of Heritage Creek is Buckingham Valley Vineyards & Winery, one of Pennsylvania's first and best. They offer close to 25 varieties, a tasting room, and an expansive outdoor area with live music on some weekends.
The Villas at Five Ponds
The Villas at Five Ponds is an upscale golf course community with 280 attached homes built from 2008 to 2012 by McGrath Homes. It is adjacent to Five Ponds Golf Course, an 18-hole public course and driving range that welcomes golfers of every skill level. There are four ranch villa models, structured in quads, which allow each condo to be on a corner. Sized from 1,800 to 2,300 square feet, every unit has two bedrooms, two bathrooms, a two-car garage, and optional lofts.
The Villas at Five Ponds modern clubhouse has indoor and outdoor pools, a billiards room & lounge, a ballroom, an exercise room, tennis, and basketball. Group activities include casino trips, holiday parties, bingo, movies, a singles club, and water Zumba. The community's newspaper keeps everyone up to date on the latest news, functions, and neighborhood updates.
Craven Hall in Warminster is a historic home that was built between 1790 and 1845. It is the Craven Hall Historical Society's base, and it provides tours and yearly events.
Ivygreene
This intimate, 55+ community of 158 resale attached homes was built from 1999 to 2003 by DeLuca Homes. Ivygreene includes townhomes that range from 1,740 to 1,950 square feet and have one to two bedrooms, one-and-a-half to two-and-a-half bathrooms, and attached one- or two-car garages. These homes come standard with first-floor master suites and powder rooms. Upgrades may include dens, patios, porches, fireplaces, and vaulted ceilings.
A homeowners' association fee provides for snow removal, trash removal, and common area maintenance. The private, 3,430 square-foot clubhouse features an exercise room, activity rooms, and a catering kitchen. There is also shuffleboard and a putting green outside.
Less than a half hour's drive from Ivygreene, Parx Casino offers world-class gaming, a choice of fine and casual restaurants, and big-name entertainment like Gladys Knight and Reba McEntire.
Centennial Station
As one of the more established active adult communities in Warminster, Centennial Station is also the most affordable. Completed in 2000, it has 410 resale condos offered in different floor plans. These cozy units are sized from 456 to 1,412 square feet. An association fee provides for landscaping and snow removal.
Centennial's Activity Center features tennis and shuffleboard courts, an indoor pool, an exercise room, an arts & crafts studio, a library, and a ballroom. There is also a busy Professional Center that provides a bank, dentist, hair salon, and restaurant for the residents' use. Warminster Community Park is just outside of this neighborhood and has walking trails, a dog park, and a playground.
Membership at the vibrant Ben Wilson Activity Center is open to active adults 55+ who enjoy day trips, card games, movies, bingo, line dancing, Zumba, and other fun stuff. It's a 10-minute drive from Centennial Station.