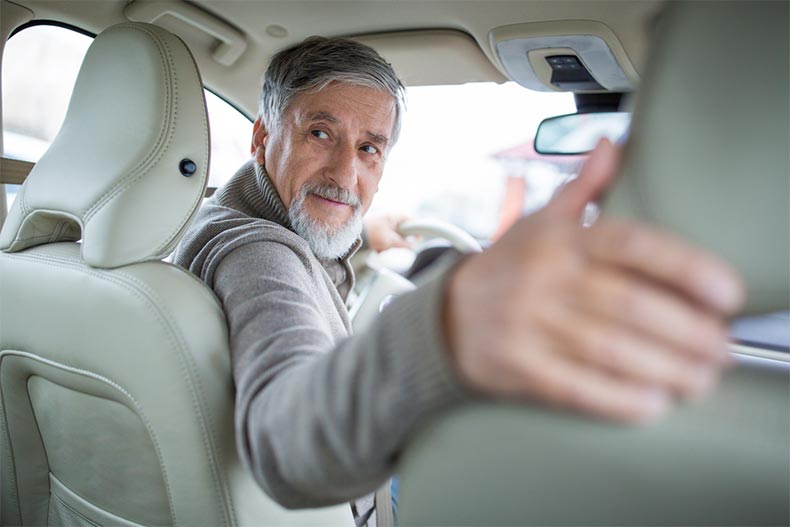 The gig economy. It's one of those terms you've probably been hearing a lot lately but might not know exactly what it means. To be fair, the exact definition is a little hard to pin down. Basically, it means the ever-increasing market of jobs performed by freelancers and independent contractors who use the work as temporary, part-time, or supplemental income. It involves gigs you can do from your home, gigs that you can do driving your car, and gigs that let other people rent things you own.
It's a pretty popular way to make a little or a lot of money these days. 35 percent of the U.S. workforce included freelancers in 2016 and that number is expected to grow to 42 percent by 2020.
While notions of a gig economy worker often conjure up images of teenagers or millennials, older workers and retirees are a huge part of the freelancer and independent contractor workforce. Economic factors and financial concerns are certainly a major part of the reason, but many older Americans also enjoy the flexibility and ability to earn extra cash that comes with a gig economy job.
Whether out of necessity or just to supplement retirement income, there are lots of opportunities for active adults to get in on the gig economy. Here are some things you'll need to know before diving in and a few potential gigs to consider.
Taxes
A gig economy job might give you freedom in a lot of ways but one thing it will not help you avoid is paying taxes. And because they do their work independently, a lot of gig workers don't actually realize that they should be filing their taxes as a business. It can get a little tricky to determine how you figure out how to pay taxes and what gets reported.
Almost all companies you work for in this manner will send you a 1099 form at the end of the year so long as you made at least $600. Companies that pay via a third-party (such as PayPal) will send a 1099-K form, but only if you make $20,000 and took part in 200 transactions. It can get confusing, so it's a good idea to consult with a tax professional if you decide to embark on a gig economy career.
Technology
Many gig economy jobs are going to rely heavily on your use of technology. That often means using your smartphone as your means for accepting, confirming, tracking, and rating gigs as you get them. If you consider taking one of these jobs, you're going to want to be very comfortable with how to use your smartphone, how to work the specific app required to do the job, and how to troubleshoot any potential problems like lost signals or low batteries.
Even if you don't need a phone, you're probably going to need to use a computer. That means ensuring you have access to a good WiFi or broadband signal. You'll also want to be up to speed on whatever websites and programs you need to know in order to do the job quickly and efficiently.
Expectations
A lot of numbers get thrown around when it comes to the gig economy. The amount of money you might be able to earn sounds too good to be true. Chances are, it is. Not to say that you can't earn a decent amount by doing one or multiple gigs, but it's unlikely that you're going to make the mega-bucks unless you have something to offer that most other gig economy workers don't. Also, remember that you don't get benefits or insurance. Best to think of these jobs as ways to supplement and make some nice bonus cash rather than to assume you'll be able to get rich doing any of them.
So what are some of the gigs that active adults should consider if they want to dip their toe in the gig economy? It depends on what they want to do and what they have to offer.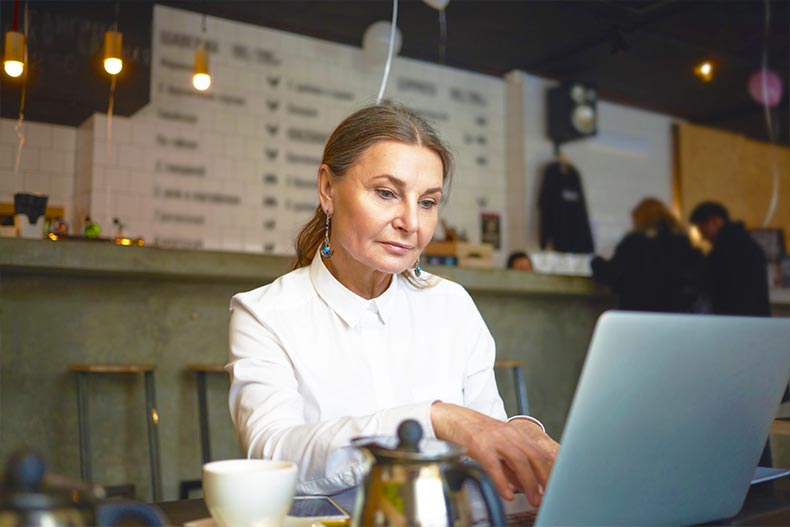 For the Creative - Upwork
If you're looking for gigs that don't require you to leave your house, or at the very least can be done on your computer, you may want to start with Upwork. This platform matches writers, editors, designers, and others with companies and clients who need work done. The employers say what they need and how much they're willing to pay, then freelancers submit bids along with their qualifications. The employer chooses who they want and the entire transaction is monitored and overseen by Upwork, ensuring that both parties are happy. The more work you do, the better your rating and the more likely employers want to work with you.
For the Teacher - Wyzant
Do you love teaching and helping others gain knowledge about topics they seek to understand? Consider becoming a tutor at Wyzant. They offer one-to-one learning that connects experts with those who want to improve themselves in a wide variety of topics. Everything from algebra and geometry to physics and chemistry to writing and SAT prep. If you're an expert on a topic with a desire to help, you can do it while earning some extra money here.
For the Pet Lover - Rover
We don't need to tell you how much people love their pets, we're constantly being asked about pet policies here. If you don't have your own furry friend but love being around them, sign up for Rover and become a pet sitter, dog walker, or animal boarder. You set your own rates, availability, and services. The app provides your clients with maps of where you walked their dog and lets you provide instant rundowns of everything that happened for peace of mind.
For the Office Worker - Wonolo
If you miss being in the office but don't want to commit to a full-time job, you might want to consider signing up at Wonolo. This online tool connects companies with temporary workers in order to meet last-minute staffing needs. Their gigs run the gamut from general labor to event staff to administrative tasks. Wonolo takes care of all the particulars and allows you to fit in extra work where it makes sense for your schedule. Pick specific shifts that you can do and skip the ones you can't. Then, get paid as soon as the work is approved.
For the Handyman - TaskRabbit or Dolly
Are you really good at assembling IKEA furniture? Does packing a moving van correctly just come naturally? Are you a skilled electrician, carpenter, or plumber? You might want to sign up for TaskRabbit or Dolly and see what kind of jobs appeal to you. Tons of people out there need help when moving, fixing household items, picking up deliveries, and cleaning. So much so that they're willing to pay others to do it for them. They say what they need ("I need someone to paint my living room") and how much they're willing to pay and you simply offer your services and do the job. No job is too big or too small and it's entirely up to you how much you're willing to do.
For the Driver - Uber or Lyft
Chances are you've heard of Uber and Lyft. In fact, chances are you've taken a ride with one of their drivers. Perhaps you've considered becoming a driver for them as well in order to make some extra money. Rideshare companies have become big business in recent years, generating millions and providing the flexibility of being able to work whenever and wherever you want. You'll need a driver's license and reliable car (obviously), but note that Lyft requires your car to be no older than a 2000 model. Do your research if you decide to do ridesharing, especially when it comes to insurance requirements, vehicle wear and tear, gas costs, and commissions that the company takes. Make sure that you have the time and availability in order to make this a worthwhile endeavor.
For the Active Person - Instacart or DoorDash
Looking for a way to make some extra money and maybe even get some exercise? There are plenty of food delivery companies out there looking for delivery people. DoorDash is one of them and while most people use their car to make deliveries, you might consider making yours by bicycle if you want to earn money while getting exercise. Of course, you'll need to make sure you're capable of making deliveries in a timely manner by bike, so maybe do some test runs before committing.
Another gig to consider is Instacart. Plenty of people need to get their shopping done but don't have the time or ability. That's where you come in, speeding around the store to collect their items as quickly as possible so that a driver can deliver it. You can also choose to be a shopper and driver, which makes you even more money. It's definitely a role that requires speed and agility, so make sure your body can handle being on the go for multiple hours at a time.
For the Property Owner - Airbnb or Getaround
Yes, renting your apartment counts as a gig in the gig economy. That's the deal with Airbnb, which allows you to list your property so that others can stay in it as a short-term rental. You can set the parameters, such as the minimum number of days required and nightly price, but it can be a great way to earn passive income if you've got a place people are interested in staying. Make sure you check with your community first as not every active adult community will be okay with it.
Maybe you don't have an apartment or house to rent, but your car spends most days sitting there in the parking lot with nothing to do. Consider listing it on Getaround, which allows people to rent your vehicle for a certain amount of time. They handle all insurance and roadside assistance concerns and you get to see some extra money for basically doing nothing. It sounds a little weird to let a stranger take your car out but, then again, most of the gig economy situations sound pretty weird anyway.