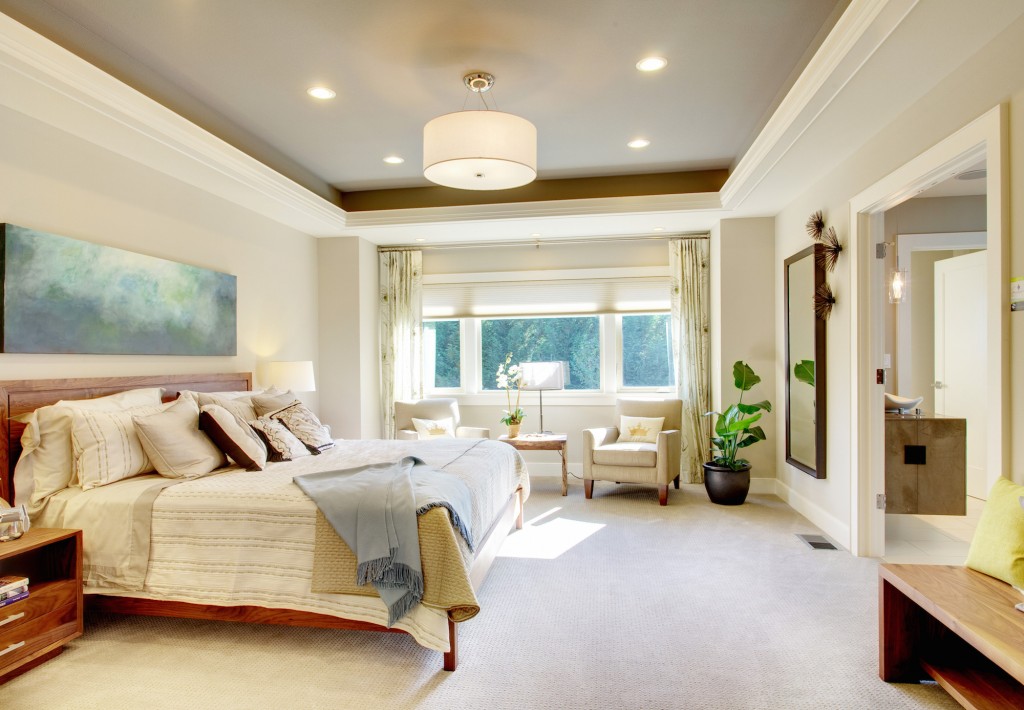 One might think that houses in active adult communities are on the small side, after all, those in their 55+ years are looking to downsize, right? Not necessarily. A growing trend is homes with double master suites, not just one master bedroom with a private bathroom, but two.
Dual master suites have been found in homes for some time, maybe for in-laws or as a guest room. But, as more and more Baby Boomers decide to buy homes in active adult communities, builders are seeing an increase in the request for double master suites.
Sleep and Comfort
For some active adults, the reasons for wanting two master suites are for comfort reasons and different sleeping preferences than their spouses or partners, not because the couple is having marital problems or they are no longer intimate. Perhaps one likes to go to bed early, while the other likes to read, watch movies or be on the Internet while relaxing in bed.
They might disagree on room temperatures, mattress styles and how many sheets and blankets to use. One partner might snore excessively, or the other may sleep restlessly. Having dual master suites eliminates any sleep disruption, allowing each member of the household to get a full night's rest.
Solitude
Some active adults, especially those who are no longer working, prefer to have their own private spaces to retreat to after spending the day with their spouses. Dual master bedrooms allow for that.
House-Sharing
Another growing trend is house sharing, particularly by Baby Boomer women. Divorced, widowed, or otherwise single active adults may not want to live alone for comfort, security, or financial reasons.By sharing a house with others, they are able to contribute to the daily chores, such as cleaning, and they can split utility and electric bills, thereby saving more money than if they lived individually.
They have constant companionship, but even the best of friends need alone time. With house sharing, they reap all the benefits, but also have their own bedrooms and bathrooms for privacy. Then, there is the age-old reason for having a second master suite, a place for guests to spend the night privately without worrying about trying to find the bathroom in the middle of the night in their pajamas.
Double master suites allow guests to rest comfortably, whether they are friends or relatives of the homeowners, or if it's a good old-fashioned sleepover with the grandkids. What once seemed unconventional, particularly for married couples, is now becoming a hot trend in building homes in active adult communities.
With more and more Baby Boomers remaining active well into their 55+ years and wanting to live in active adult neighborhoods, dual master suites is a trend that is sure to be on the blueprints for some time to come.