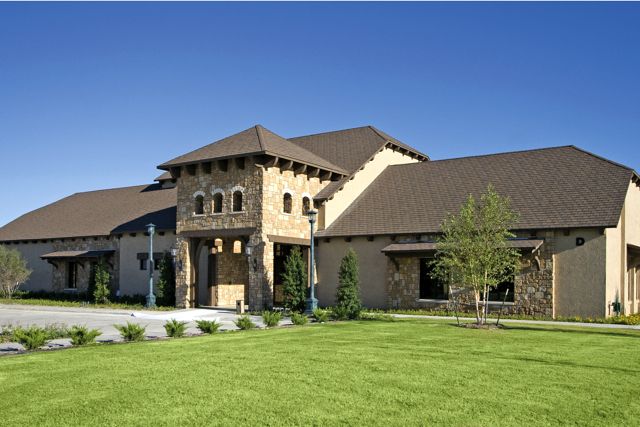 Just because active adults are living out their retirement, it doesn't mean they have to stop learning. Keeping the mind sharp with continuing education classes helps them learn new skills, expand their mind, and live a more enriched life.
There are many active adult communities that offer continuing education programs and on-site learning institutes that include lectures, guest speakers, and a wide range of course subjects. Here is a list of some communities that offer great continuing education opportunities.
Robson Ranch, TX The Creative Arts & Technology Center provides classes that cater to the artist within the individual. Residents can express their creative side by taking classes in fiber arts, sewing, stained glass, woodworking, painting, and ceramics. The Center features a resident art gallery where their work can be displayed and viewed by others. Residents can also learn from basic to advanced computer skills.
On Top of the World Master the Possibilities Education Center has been recognized by Retire Magazine and Where to Retire as a cutting edge institution for adult education. Residents of On Top of the World can expand their educational horizons with a variety of online courses, small classes, seminars, and lectures.
Courses are taught by qualified instructors in state-of-the-art classrooms. With more than 300 subjects offered, residents can sign up for the course that interests them the most. The Center also has authors and scholars visiting the Center throughout the year. Active adults can also take Learn & Go courses that take students on tours of the area they will be learning about.
The Villages The Villages Lifelong Learning College features classes, speakers, guest lecturers, day trips, excursions, and other special events to enrich the mind of active adults. All courses are non-credit and provide a setting for active adults to engage in intellectual discussion and socialization.
Some of the courses offered include art, computers, dancing, culinary, health, finance, foreign languages, interior design, and psychology just to name a few. Group excursions include students and instructors traveling abroad and exploring new areas of interests such as a genealogy research trip to Salt Lake City or a ten-day tour of Israel.
Trilogy at La Quinta Trilogy at La Quinta's Center for Higher Learning offers a wide selection of continuing education courses for active adults. The on-site institute has highly accredited instructors and guest speakers to provide a college-like environment. Residents can take courses in investment, photography, wine tasting, languages, computer skills, plus more.
SaddleBrooke Ranch The Learning Center and Arts Room at SaddleBrooke Ranch offers a wide range of classes and topics that residents can choose. Subjects like technology, computers, science, history, cooking, literature, and foreign languages are just a few of the endless options available to residents. The Learning Center is the ideal place for lifelong learning opportunities for active adults so they can explore their skills and continue to grow in mind, body, and spirit.
Sun City Festival Sun City Festival has an on-site Arizona State University (ASU) Lifelong Learning Academy. Described as having an actual campus at your doorstep, the ASU Lifelong Learning Academy offers a variety of continuing education courses without the exams, grades, and homework. Active adults enjoy a fun learning environment among their peers where they can take courses like foreign language, investing, and literature as well as travel and learn programs. Residents in the travel program have visited Ireland, Greece, and Italy.