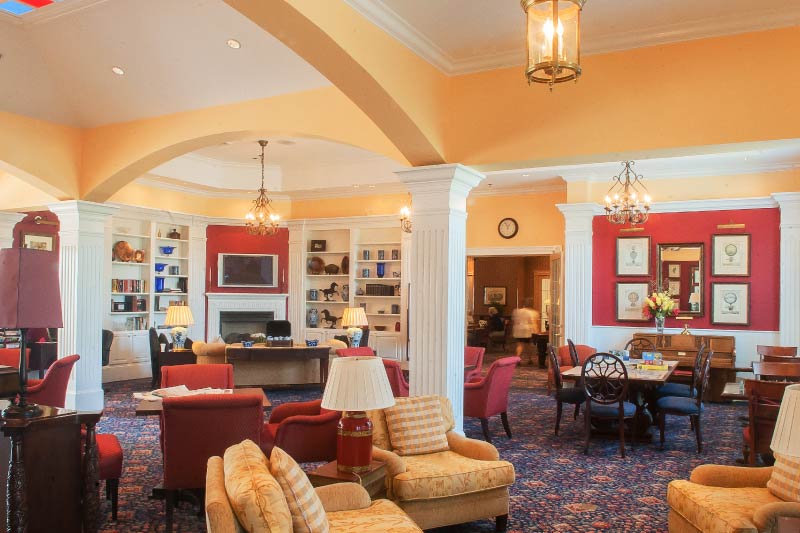 The greater Washington, D.C. area centers the Mid-Atlantic and has a lot to offer. This also means that the area has some of the highest real estate prices in the country. This summer, news radio station WTOP reported that "the median price of homes and condos that sold in the Washington metro in May reached $480,000," a more than 3% increase from a year ago. Multiple Listing Service data has also shown a steady uptick in home prices, which many experts don't think will go down after Amazon's announcement of an HQ2 in Northern Virginia.
However, while home prices in and right around D.C. may remain high, active adults looking to buy a home can find many affordable communities throughout the Mid-Atlantic. These active adult communities allow prospective homebuyers to take advantage of the outdoor recreation opportunities and urban amenities in the Mid-Atlantic while staying on a budget.
Here are six affordable communities in Maryland, Virginia, and Delaware.
Maryland
Leisure World of Maryland - Silver Spring
As a very large community of 5,600 homes, Leisure World of Maryland offers something in every home style and price range. Active adults looking for a low-priced home in the Maryland suburbs will find great value here.
One-bedroom condos routinely list in the low- to mid-100s, and residents don't have to worry about trash pickup, snow removal, or yard maintenance. The multiple clubhouses and pools as well as the golf course and fitness center offer residents a range of activities. Residents also have easy access to theaters and restaurants in Downtown Silver Spring and Washington, D.C.
Crestwood Village - Frederick
Crestwood Village is an age-restricted community in Frederick, Maryland. Active adults looking to get away from the traffic and bustle of the D.C. area will enjoy Frederick's small-town feel and easy access to outdoor recreation.
The single-family and attached homes have between 600 and 1,900 square feet of living space, one to two bedrooms, and one to two-and-a-half baths. Residents can get to know their neighbors at the clubhouse, which features an indoor pool, exercise facilities, meeting rooms, and a library. Outside, the grounds include an outdoor pool, a 9-hole golf course, scenic walking trails, and tennis courts.
Virginia
Falls Run - Fredericksburg
With 113 active adult communities, Virginia offers a wide array of options for prospective homebuyers over 55. At Falls Run in Fredericksburg, active adults can find both relatively inexpensive homes and the resort-style amenities which many look for in a 55+ community. Falls Run offers one-bedroom homes starting in the low $200s, while two-bedroom homes list in the mid $200s.
The 16,000-square-foot clubhouse provides meeting rooms and social spaces where residents gather to take classes, read and learn, or play cards and games. The fitness center and workout facilities are state-of-the-art and include a gym, an indoor lap pool, an outdoor pool, and tennis courts. Residents are just minutes from Downtown Fredericksburg and I-95, allowing for easy access to the whole Mid-Atlantic region.
Liberty Grove - Manassas
Liberty Grove is a small community of just 61 condominiums and townhouses in Manassas, Virginia. Although the Northern Virginia area has many 55+ communities, Liberty Grove is one of the most affordable, with homes starting in the high $100s. Both models offer two to three bedrooms and two to three bathrooms.
This community is a good option for homebuyers over 55 who want to live in an age-restricted community in the D.C. suburbs but don't necessarily need all of the resort-style amenities. The condo buildings have common areas, but otherwise, residents enjoy nearby amenities in Manassas, such as wineries, shops, and parks.
Delaware
Cedar Bay - Ocean View
Cedar Bay is an affordable condominium community in Southern Delaware. While other communities in the area usually offer attached or single-family homes at slightly higher price-points, Cedar Bay's homes list in the mid $100s to the mid $200s.
The 1,000 to 1,500 square-foot condos include two or three bedrooms and a porch or patio to enjoy the ocean breezes. Although residents can enjoy the clubhouse, outdoor pool, exercise room, and scenic walking trails in the community, the beach is just two miles away.
Crossings at Christiana - Bear
The Crossings at Christiana is a small, age-restricted community in the Wilmington area. Located in Bear near Christiana, the Crossings includes 140 attached homes with one to two bedrooms under 2,000 square feet.
Although compact and low-priced, the community still offers amenities including a clubhouse, a fitness center, and scenic outdoor spaces. In the Wilmington and the Brandywine Valley areas, residents can find seemingly endless museums, wineries, and outdoor recreation areas. Residents can also drive to Baltimore or Philadelphia in an hour, Washington, D.C. in two hours, and New York in three hours.