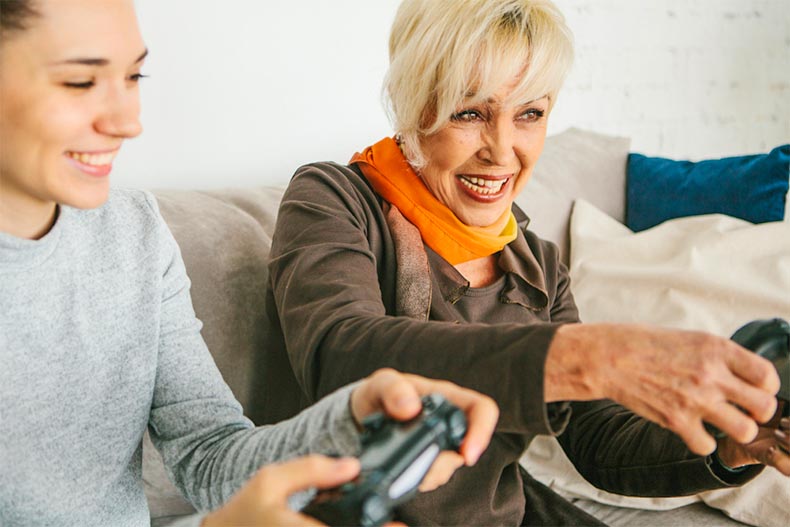 Who ever said video games were for the younger crowd? Though believed by many to be for kids and young adults, video games have developed into a medium that can be enjoyed by everyone, including older adults.
In recent years, a number of titles have been created to appeal to all age groups. In fact, according to a study conducted by the University of Montreal, video games are a prime activity for staying active both mentally and physically. Many games are helpful in staving off common impairments for older adults, such as Alzheimer's and dementia.
Read on below to hear just some of the best video games for active adults.
Plants vs. Zombies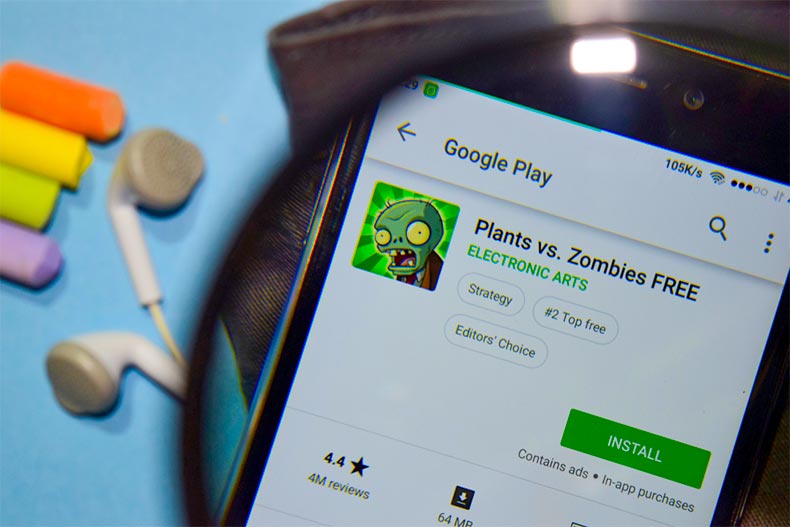 If you like strategy, thinking on your feet, and free games, then Plants vs. Zombies is for you. (Image via Shutterstock)
The premise is simple: you're tasked with growing a variety of plants and placing them in strategic locations on the screen in order to defend your home from a horde of invading zombies. While it might sound a bit out there, Plants vs Zombies has been hailed as a fun and rewarding game that truly challenges players to think and outsmart the zombies.
Players will come across a number of different plant characters, all of which have their own unique offensive and defensive abilities. Each map has different layouts that challenge players to think on their feet and plan out the best plants to use in that specific location. There are also a number of other modes to check out, including mini-games and puzzles.
Super Mario Run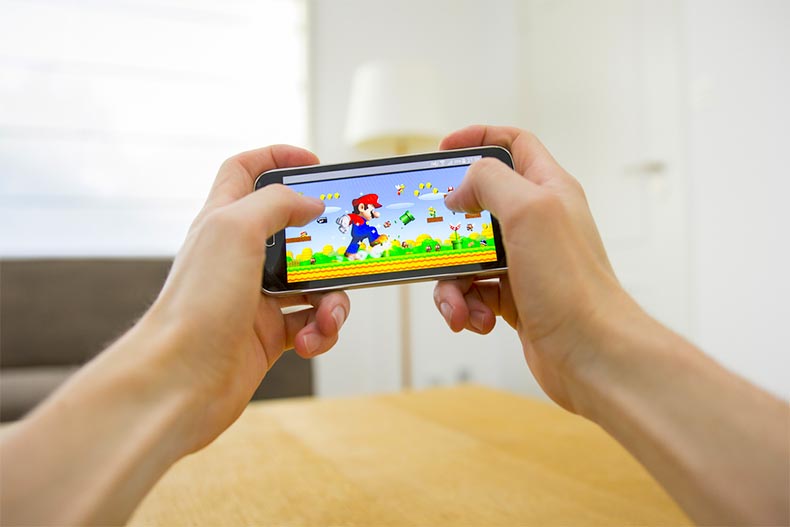 Super Mario Run is an easy game to learn and has plenty of replay value. (Image via Shutterstock.com)
Released on Apple iOS and Android devices back in 2016, Super Mario Run takes Nintendo's famous mascot, Mario in the palm of your hand. Players are able to navigate dozens of levels, collecting coins and collectibles as they explore the Mushroom Kingdom. The game is designed to be simplistic and easy to use, requiring only one hand to play. The player character will automatically run, meaning players will only need to focus on timing their jumps in order to defeat enemies and gather collectibles.
There are a number of modes besides the main campaign, including a challenge mode where players can compete with other players in a timed match to see who can finish a course first. There's also a mode where players can expand the kingdom and fill it with unlockable items such as houses, plants, and statues. Though almost three years old, the game continues to be updated by Nintendo, meaning players will have plenty of reasons to return to the game for the years to comes.
Pokemon Go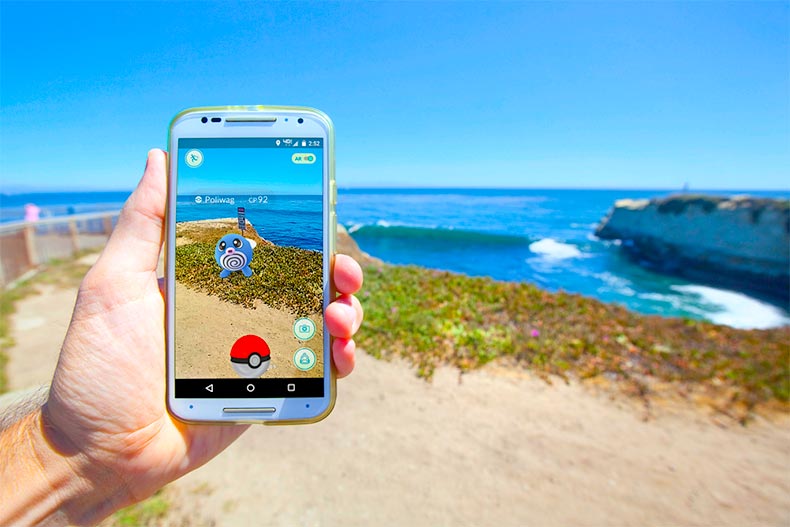 Pokemon Go took over the world in 2016. It's a great game for all ages, especially for people on the move. (Image via Shutterstock.com)
Hailed as a social phenomenon upon its release in July 2016, Pokemon Go is an augmented reality mobile game for Apple iOS and Android devices. Developed by both Nintendo and Niantic, Pokemon Go tasks players with getting out and exploring the world in order to collect and catch a variety of fictional monsters, known as Pokemon.
The game works by using your phone's GPS for your real-world location and brings a number of Pokemon on the screen for your virtual avatar character to catch. The game has been hailed as a popular way for players both young and old to get out in their community, make new friends, explore the outside world, and stay active. Pokemon Go rewards walking with a number of rewards, including new outfits, items, and rare Pokemon to find.
Since its release, the game has been updated with new features such as trading, battling, and group battles. More features continue to be added, allowing for high replayability.
Brain Age
Released back in 2012 for the Nintendo 3DS, Brain Age: Concentration Training, is, as its name implies, a game focused completely on flexing your brain muscles. Players are tasked with solving a number of puzzles, activities, and mini-games that were designed to stimulate and improve the player's concentration and memory.
There are three modes to try out: Devilish Training, Supplemental Training, and Brain Training. The game can be made to be as challenging as your desire. In addition, there's also a Relaxation Mode for letting players take a calm break after training. Players are encouraged to play at their own pace, whether it's for a few minutes or hours a day.
Animal Crossing: New Leaf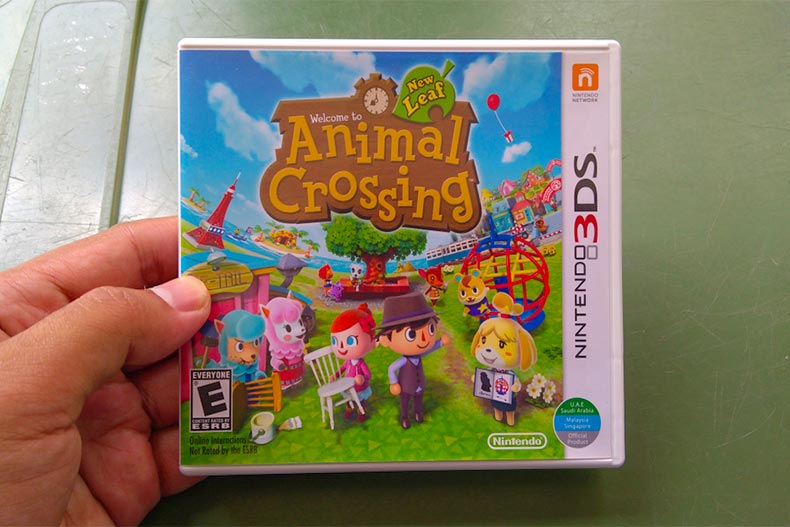 Animals Crossing is another good hand-held option for active adults.
Designed as a village-building simulation, Animal Crossing: New Leaf tasks players with building a town and serving as its mayor. Players can openly explore their town, talk with other residents - all of whom are anthropomorphic animals - and engage in a number of activities like fishing and catching bugs.
Players are also free to customize both their characters and their village to their liking. The game is available for the Nintendo 3DS console, which is a handheld console that is capable of being played wherever and whenever a person wants.