Homebuyers curious about where fellow active adults are looking may find this list helpful. Here are the most popular 55+ communities of June.
1. On Top of the World – Ocala, FL
As one of the biggest 55+ communities in Florida, it is no surprise that On Top of the World in Ocala tops out our list for June.
With 10,000 homes that range over a wide variety of prices as well as styles, active adult homebuyers have a lot to choose from in this amenity-rich community. Some of the amenities that residents enjoy include three distinct 18-hole golf courses, six different amenity centers, and several pickleball, shuffleboard, and bocce ball courts.
On Top of the World is an ideal community for those looking to live in an inclusive and stimulating community.
2. Sun City Hilton Head – Bluffton, SC
Sun City Hilton Head is another community that continues to return to our most-popular list month after month, but why? This South Carolina community offers resort-style living and a plethora of amenities for its residents to enjoy.
At the heart of the community lies a 45-acre town center and amenity center. Here, residents will find various amenities, such as fitness centers, an art studio, billiards, the woodworking shop, and more. Outdoors, residents can take advantage of the community sports courts, including tennis, pickleball, softball, and volleyball.
With so much to offer, Sun City Hilton Head is sure to impress homebuyers for many months to come.
3. Latitude Margaritaville – Daytona Beach, FL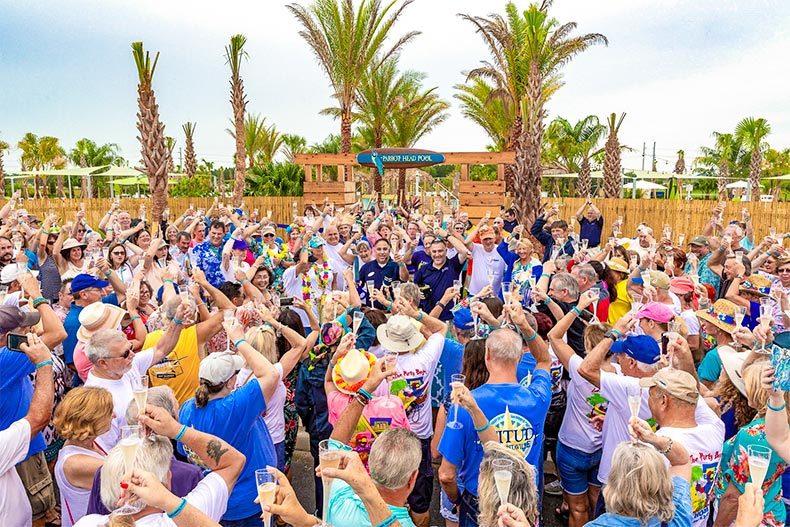 As one of the most sought-after up-and-coming 55+ communities in the country, Latitude Margaritaville in Daytona Beach has captivated the attention of active adult homebuyers. This 55+ Jimmy Buffett-themed community offers its residents a little slice of paradise.
Since Latitude Margaritaville recently opened their town center, homeowners can now enjoy some of the features for this large-scale community. Amenities such as a private beach front club, indoor lap pool, on-site retail and dining, as well as the town center are just a few of the features that make Latitude Margaritaville so popular.
4. The Villages – FL
The Villages is known as one of the largest 55+ communities in the country. This community is more like a city of its own than a neighborhood, making it ideal for homebuyers who wish to be immersed in a 55+ setting.
Comprised of over 50,000 homes which come in a wide variety of styles and prices, homebuyers are sure to find something that suits their needs in The Villages. This master-planned community offers its residents low-maintenance living with ample amenity options. With over 50 golf courses, dozens of pools, and a plethora of sports courts, homeowners can easily stay active in The Villages.
5. Holiday City at Berkeley – Toms River, NJ
The popular, yet affordable community of Holiday City at Berkeley is found in Toms River, New Jersey. Although this community lies on the East Coast, it offers resort-style living to homebuyers who desire a region where they can experience all seasons.
This community is comprised of several different neighborhoods, each with its own set of amenities. Clubhouses, pools, sports courts, libraries, and more are just a few of the common features throughout the community. Residents can easily travel throughout Holiday City at Berkeley by taking advantage of the community transit.
6. Sun City – AZ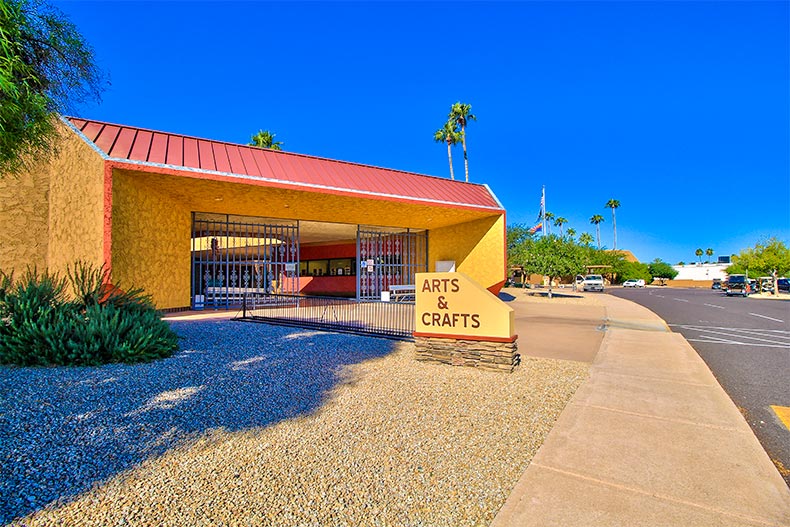 As the original active adult community, Sun City has continued to impress 55+ homebuyers year after year and month after month. This master-planned community offers its residents an ideal location in Arizona as well as a long list of amenities.
Sun City set the standard for 55+ community amenities, including 11 golf courses, eight amenity centers, bowling alleys, outdoor and indoor pools, fitness centers, and more. Although Sun City has been followed by hundreds of active adult communities, it continues to grab attention from homebuyers all across the country.
7. Sun City Huntley – IL
Another Sun City brand community that holds the attention of active adult homebuyers is Sun City Huntley. Located approximately 45 miles north of Chicago, Sun City Huntley offers active adults the famous Sun City lifestyle in the heart of the MIdwest. This community is comprised of over 5,000 homes spanning across 55 floor plans.
Some of the amenities that homeowners enjoy here include the 94,000 square-foot Prairie Lodge, as well as Whisper Creek Golf Course, and 19-acre Wildflower Lake. Sun City Huntley is ideal for homebuyers looking for a 55+ community near urban areas while still maintaining ample space for outdoor recreation.
8. Sun City Center – FL
Another famed Sun City community, is Sun City Center. This master-planned community has nearly 10,000 homes and is similar to The Villages in the way it has become its very own 55+ city. Divided into several neighborhoods, Sun City Center offers its residents various amenities and an ever growing list of clubs and social groups to join.
Each neighborhood features its very own clubhouse with amenities such as heated pools and spas, fitness centers, sports court, dance studios, and more. Homebuyers looking for resort-style living in the Tampa Bay should consider Sun City Center.
9. Solivita – Kissimmee, FL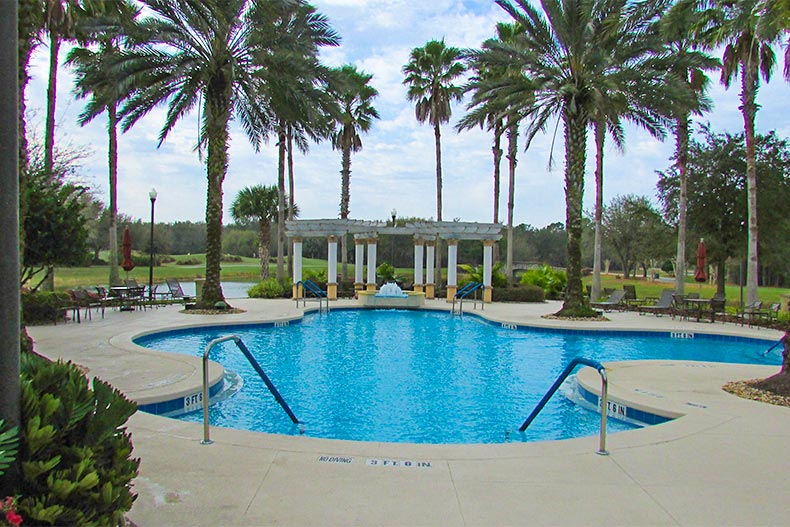 Located in Central Florida, Solivita offers active adult homebuyers an expansive list of amenities and home models.
Solivita is home to seven unique amenity areas. These areas range from amenity centers that have a focus on fitness, art, outdoor recreational, as well as golf. Stonegate Golf Course includes two 18-hole courses, a pro-shop, putting green, and an aquatic driving range. Homebuyers interested in resort-style living in Central Florida are sure to love everything that Solivita has to offer.
10. Stone Creek – Ocala, FL
Rounding out the most-popular list for June is Stone Creek. This Del Webb community in Ocala offers active adult homebuyers a resort-style golf community with ample amenities and a full social calendar.
The Reunion Center is home to the community's meeting and craft rooms, while the Elan Spa and Resort Pool is home to the community's pool and fitness centers. The Elan Spa allows residents to indulge in 23,500 square feet of spa and state-of-the-art fitness space. With luxury living in mind, it is no surprise the Stone Creek made the top 10 most popular list for June.