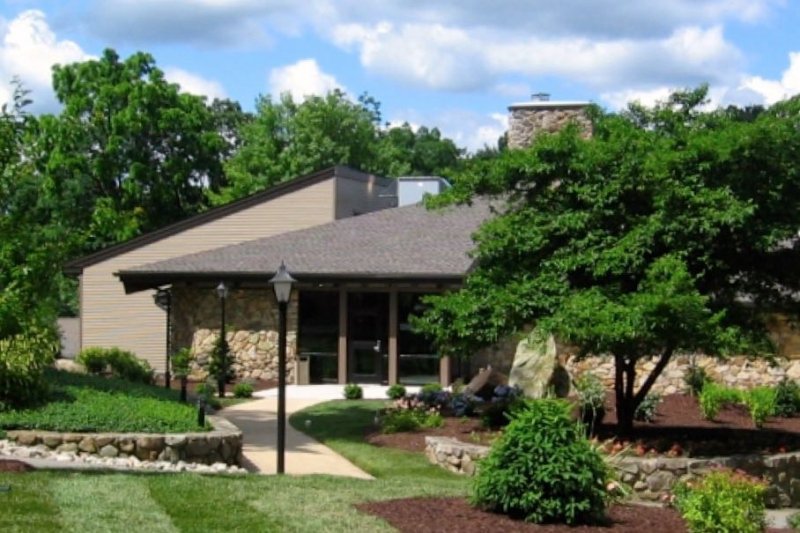 Everyone pictures their ideal 55+ community a little differently. For some, it means more time for rest and relaxation, reading a book by the pool or polishing your golf game. For others, it means more time to take up new activities, like learning a new language or finally taking up yoga. If you're looking to retire in the Philadelphia area, you're in luck.
Hershey's Mill is a 55+ community located in West Chester, Pennsylvania, less than an hour from the beautiful city of Philadelphia. The community is home to 1,720 attached residences dotting the picturesque, tree-lined streets covering over 800 acres. With a community this large, there's no shortage of things to see and do. Almost every club and amenity you can think of is represented at Hershey's Mill.
The community center is home to many of the amenities at Hershey's Mill, including game rooms, a library, and meeting rooms for various resident events. But it doesn't stop there, residents of Hershey's Mill also have access to Hershey's Mill Golf Club, a 24,000 square-foot clubhouse that backs up to a beautiful 18-hole golf course. The facility is also home to golf practice grounds, making this community a golfer's dream retirement destination.
The community is also home to Sullivan House, a fully restored mansion fit for hosting even the most formal of events. From holiday parties to birthdays to even weddings, Sullivan House serves as a picturesque venue without even having to leave the Hershey's Mill grounds. The community also features a variety of other amenities including an outdoor pool, multiple sports courts, a pet park, and even its own TV studio.
With  great amenities come numerous activities and events. Hershey's Mill hosts hundreds of club meetings and community-wide events every year, from model railroaders to Tai Chi. While many communities may have standbys like chess club and cycling groups, Hershey's Mill incorporates even the most obscure of interests like foreign policy group and various lecture series. Events like blood drives and shopping mall trips keep residents happy, healthy, and informed.
It's not just the amenities and activities attracting residents to Hershey's Mill, though. With a variety of attached homes in various price ranges to choose from, there's something for everyone's taste and budget. Homes for sale in Hershey's Mill include a number of luxurious features like spacious decks and lofts for extra room, making these low-maintenance homes perfect for the active adult.
From the world-class amenities to the well-planned activities and the expertly constructed homes, it's no wonder so many retirees in the Philadelphia area are flocking to Hershey's Mill in Chester County. If you're looking for the picture of suburban perfection in a community large enough to meet any and all of your needs as a homeowner, look no further.