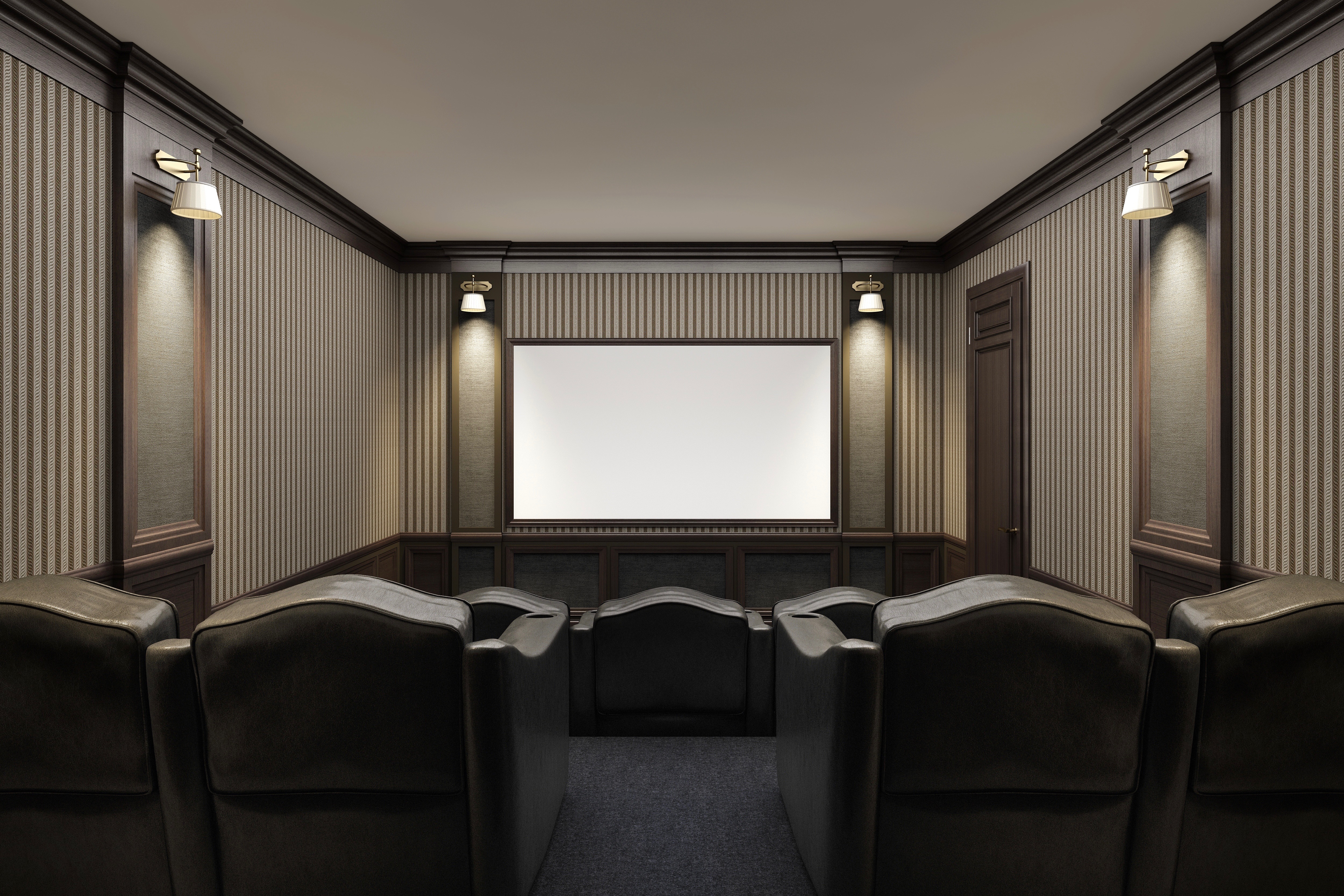 If you have a spare bedroom or living space in your home, you might be debating whether the space would be put to better use as a home theater or a game room. There are benefits and drawbacks to each of them and the final decision has to be made according to which features you find most enticing. Here are the pros and cons of building a home theater versus a game room.
Home Theater Pros
Do you have visiting grandkids who like to play video games? If so, you could make their day with a set up including a PlayStation, GameCube, or similar video game console. A Nintendo Wii is also a big hit with Baby Boomers. Not only does it allow the grandkids to game away, but its motion-based gameplay emphasizes activity over just sitting on the couch. The big screen action will make you their favorite grandparent.
A home theater can also entertain several guests at once. Your home theater set up can house several comfortable chairs and couches that can accommodate lots of people at the same time, making it easy to host a movie night or have your friends over for the big game. A home theater can be constructed with minimal equipment, making it a relatively easy way to configure your extra room. A pull-down screen, projector, speakers, and seating are the bare essentials you need.
Home Theater Cons
Unless you want to wake the neighborhood, you'll need some kind of noise dampening materials, such as padded doors or other sound absorbers. Although you might love having a Star Wars marathon with your friends, your neighbors won't be so enthusiastic if they can hear every sound.
A home theater is also a one-trick pony: watching TV. Once you install a home theater, pretty much all you can use it for is whatever is on the big screen. Watching TV is also a passive activity. As you age, you might like to spend free time doing activities besides sitting on a couch watching TV.
Game Room Pros
Game rooms don't require a large up-front investment to get it up-and-running since you can assemble it piece-by-piece. With a game room, you can add new things a little bit at a time. To save even more money, you can wait for items to go on sale before buying them.
Game rooms are also very flexible. There's no limit to what you can put in there. A pool table or dart board? An antique pinball machine? A PacMan table? A jigsaw puzzle station? The sky's the limit. Anyone who's played a rousing game of ping pong knows what good exercise it is. You'll have the opportunity for lots of healthy movement if you make a game room instead of a home theater.
Game Room Cons
Although you can take your time with creating your dream game room, all those game tables add up over time. A billiards table can cost a thousand or more, not including the sticks. In general, you should expect to spend a lot more if you choose a game room over a home theater. Everyone will want their own favorite activity in the game room. Eventually, your game room will look small and crowded with so much stuff in it. A game room also requires a lot of maintenance and every table or machine will have its own set of problems. You'll be fixing one machine or table all the time.