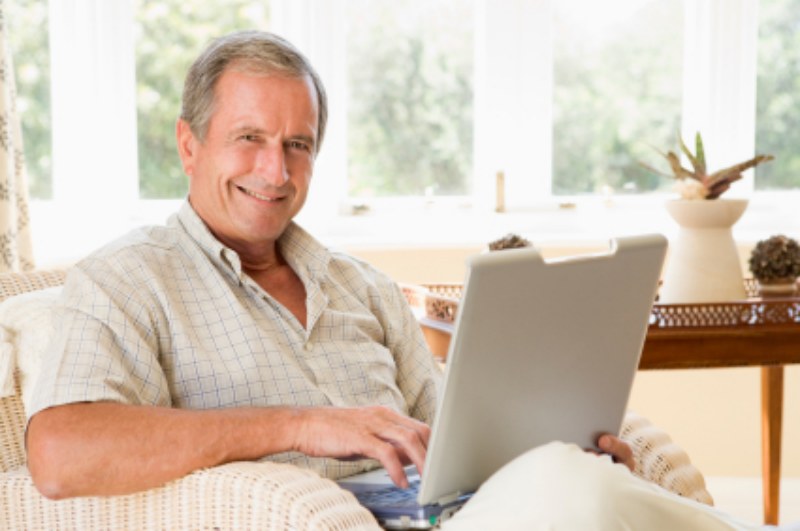 Today's active adults often put off retirement to continue their careers as long as possible. Yet a competitive job market can make it tough for older workers to stay current without going back to school. Many adults in this situation are interested in the benefits of earning a degree online, but they also have some valid concerns about the process.
Traditional college degrees are widely recognized, while employers may be more wary of online degree programs. Their concern may depend on the quality of an unfamiliar program, or be based on a general distrust of online learning. However, attitudes are beginning to change as more adult learners turn to online schools. According to CNN, a recent study by Excelsior College and Zogby International found that 83 percent of the employers surveyed felt that a degree earned online could be just as credible as one earned in a traditional college setting.
As with any college, the value of the degree depends on the quality of the school and whether it is an accredited institution. Doing your homework before choosing an online program will help you earn a degree that will be valuable for your career. Legitimate schools should be accredited by an agency recognized by The Council for Higher Education Accreditation (CHEA) or The Department of Education (ED). You can begin your search for accredited programs with the CHEA online database.
Once you find an accredited school with a program in your desired field, there are many benefits to earning a degree online. Attending school online lets you fit your continuing education around your current needs. You can take classes from home or even while traveling, as long as you have a stable Internet connection. While some students may actually prefer taking courses without ever meeting their professors or peers face-to-face, others may miss this personal interaction. Finding a program which offers academic support options, such as video chats and discussion groups, can ease the transition into online learning.
Participating in online class discussions may also be important for your success if your teachers factor participation into your final grade. When earning a degree online, you will need to have the necessary computer equipment and some basic technical skills. Common requirements may include a computer that meets certain technical specifications, a stable Internet connection and a web cam.
Be sure you understand all of the requirements before deciding on a program, and look for a school which offers the level of technical support you may need if you run into trouble accessing any of the classes or other information. Earning a degree online also requires a significant time commitment. You will need to budget time for your classes, your homework and general time to study. Be leery of any program which offers you a degree with minimal effort or in an extraordinarily short time period. You may be able to shorten the length of time to your degree if you can transfer credits from a previous college, but be very sure that you know which transfer credits will be accepted before selecting a school.
While online education is relatively new, it can be a convenient way to earn the degree you need to advance your career. By choosing an accredited college and budgeting enough time for learning, you will be better prepared for academic success.