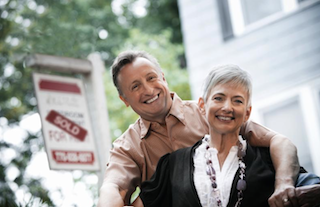 For the past two years, the 55 Places team has offered lists of the 100 most popular communities in America, as decided by the number of visitors to our site. Between 2013 and 2014, we have noticed some interesting trends, such as identifying several states which have gained popularity.
According to our research, Arizona and California continue to be popular states for active adult living. Yet four states have also shown a gain in interest: Florida, New Jersey, South Carolina and Nevada. Here's a closer look at these retirement-friendly states.
In both 2013 and 2014, The Villages topped our list of popular communities. Yet in 2014, another Florida community, On Top of the World, moved from fifth to second place, and three of the top five communities were found in Florida.
This may not be too surprising, as the Sunshine State has long been known for its retirement appeal. As a peninsula state, Florida offers miles of coastal real estate, both on the Atlantic Ocean and along the Gulf of Mexico. A sub-tropical climate means an end to shoveling snow, and, despite frequent thunderstorms, there are plenty of sunny days. Florida is also a tax-friendly state for retirees. There is no state income tax and older homebuyers may qualify for property tax exemptions.
In 2014, eight New Jersey communities made our top 100 list, up from five communities in 2013. The top New Jersey community, Rossmoor Village climbed from 61st place up to the 35th spot. Concordia and Clearbrook also moved up significantly in 2014.
While New Jersey may not be the first state that comes to mind when picturing retirement destinations, the Garden State appeals to many East Coast retirees. Retirees may choose to settle near Atlantic City and the beautiful Jersey Shore, or opt for a community that is within easy reach of New York City and Philadelphia. The four-season climate is a draw for those who don't want to give up fall foliage and spring blossoms, while low sales taxes include exemptions for clothing and groceries.
In both 2013 and 2014, Sun City Hilton Head has placed third on our top 100 list. In 2014, Sun City Carolina Lakes moved up from 10th to 7th place, while Del Webb Charleston moved from 24th to 21st place.
With hot summers and mild winters, South Carolina is a popular destination for active adult retirees. The Palmetto State offers coastal retreats along the Atlantic Ocean, as well as rolling hills and lush marshlands. South Carolina's Lowcountry region is known for its challenging golf courses, white sand beaches and historic architecture. Retirees are also drawn to South Carolina for its relaxed, low-key atmosphere.
While Sun City Summerlin and Sun City Anthem may have moved down in 2014, both communities were in the top 10 both years. These Nevada communities are also joined in the top 100 by Siena, in Las Vegas, and Sun City MacDonald Ranch, in Henderson.
Desert scenery, world-class attractions and an affordable cost of living make Nevada a popular destination for active adult retirees. Nevada is best known for the Las Vegas Strip, but the Silver State has much more to offer. Other popular area attractions include Reno, Lake Tahoe, Lake Mead and the Hoover Dam. Nevada has no income tax and low property tax, as well as hot summers and mild winters.
Wherever you choose to retire, active adult communities across the country feature resort-style amenities, low-maintenance homes and a supportive environment.