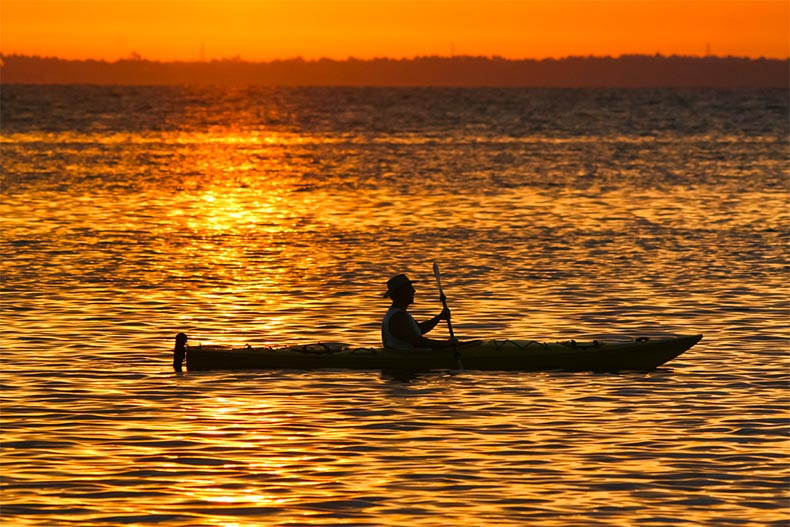 The most recent U.S. Census figures show that nearly 21 million people live in Florida. The sun-kissed state has always been a popular retirement destination, and with workers becoming more mobile and the economic landscape changing, you don't even have to wait until you're retired to pack up and move south. If you're ready to turn your visits into a full-time residency, there are a few things you should know about Florida living.
There's Always Something to Do
Florida provides so many opportunities for recreation, leisure, dining, and travel. There are more golf courses here than in any other state (about 1,250). The state is covered with nature trails and wildlife preserves. Ocala National Forest provides opportunities for fishing, swimming, hiking, and birding. National parks such as the Everglades, Canaveral National Seashore, and the Dry Tortugas are popular with outdoor enthusiasts. Baseball fans can catch spring training games from Fort Myers to Clearwater. The state has 12 international airports and five cruise ports. You can visit museums, go to the beach, shop in local antique stores, and dine on the freshest seafood. Florida has never been described as boring.
The Weather Is Hot and Sometimes Stormy
Your friends and family in the north will be jealous that you're wearing shorts in February. The climate in Florida is warm and sunny year-round. The summers get hot and very humid, so plan your outdoor recreation for early mornings and evenings. Winters are mild, and a little cooler in central Florida. Don't throw away all of your sweaters and jackets before you move. You'll need them a few weeks out of the year.
Hurricane season is always a bit nerve-wracking, and it doesn't only affect coastal communities. Last year, Hurricane Irma swept over the entire state, and no one was spared. Make sure your homeowner's insurance is up to date, and be prepared with supplies and hurricane shutters as well as an evacuation plan if it looks like a big storm is headed your way.
The Cost of Living Is Low
Florida has no state income tax, which is good news for anyone on a budget, and often a welcome relief for active adults relocating from other parts of the country. This means that your social security retirement benefits as well as any pension income or money you earn from an IRA or a 401(k) plan will be left untaxed. There isn't an estate tax or an inheritance tax in Florida, and property taxes and sales tax rates are in line with national averages.
Housing Is Affordable, Fun, and Diverse
Maybe you want to live in a city with a dynamic cultural scene like Jacksonville, Miami, or Tampa. Or, perhaps you'd prefer something a little quieter, where you can stroll through nature trails and watch the manatees enjoy the warm Florida water. This state has something for everyone, and 55+ communities are flourishing.
In Northeast Florida, check out Villages of Seloy, which is still building in St. Augustine. In Central Florida, you might like The Villages or Carillon Lakes in Lakeland. Southeast Florida has lots of options on the Atlantic Coast, such as Las Verdes in Delray Beach or Coral Ridge Towers in Fort Lauderdale. On the west coast, you can find 55+ communities on or near the Gulf of Mexico. Check out the energy-efficient properties at Mirabella in Bradenton or Paseo in Fort Myers.