Dave Schreiner, a former Del Webb executive, has over 20 years of experience planning, developing and operating active adult communities. His work has given him unique insight into the challenges and rewards of active adult living. Dave currently is a Principal with Mature Market Strategies consulting firm. Please post any questions to Dave in the comments section at the bottom of this article.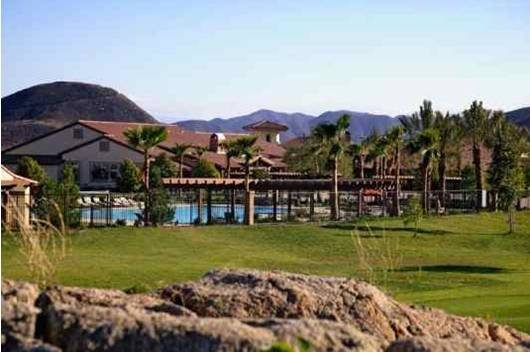 Recently, I participated in a planning session where a large landowner was looking to determine what would be the best development strategy for their property. As the discussion ensued, creating an active adult community seemed to be one of the best options. The rationale was pretty compelling. Quite simply, the active adult buyer target (that's you) is large in numbers, unfulfilled in lifestyle, looking for value and able to relocate. As we discussed the various strategies, we had to take a hard look at the benefits and liabilities of the property under consideration to see if it would be a good fit for the active adult market.
Let's see how the property stacked up. First we addressed the basics. Is the property large enough to create an affordable lifestyle? Creating an affordable lifestyle is a function of a sufficient number of homes that can make the developer investment in amenities reasonable on a unit basis. Think of the cost of a pool divided by 10 homes or 100 homes. Second, active adult communities need to have enough residents to energize the lifestyle. It's hard to have a bowling league with three bowlers.
Finally, the developer's land and improvement costs need to be low enough to allow an attractive home price. In our case: check, check and check! We then looked at the services and recreational amenities available in the local area. We active adults don't just move for the heck of it; we move because we think we will have an improved lifestyle. We don't like to compromise when it comes to a nice grocery store minutes away or think of the dire consequences of a one-hour drive to the nearest hospital.
Many active adults value recreational opportunities as a critical component in an upgraded lifestyle. In this case, the developer's property was nicely located close to commercial services, beaches and natural park areas. We checked this box as well. The best places are only attractive if you can get there efficiently.
I recently stayed at the Kantishna Roadhouse in Denali National Park. Beautiful place, but the nearest 7-eleven was a couple hours away. Great to visit, but unless you are Davy Crockett, tough to carve out an everyday life. I don't know about you but when I need a Slurpee, two hours just doesn't get it. Convenient interstate access and a full service airport got our developer high marks on this issue.
Finally, we had to ask our developer to look in the mirror. The active adult community development business requires a long term hands on commitment. Active adults need to trust that the developer will complete the community, service the homes, maintain the property and keep promises. Active adults need to be able to rely on the estimated lifestyle costs over time. Active adult community management needs to drive in the community everyday to make sure things are up to snuff.
Perhaps most importantly, the developer needs to commit to energizing the lifestyle with great staffers, innovative programming and quality amenities. Our developers kept straight faces when they said they'd be all in. Time will tell if the community being planned will be a success. I'm pretty optimistic. I believe you too can be optimistic about your new active adult community choice if, as you browse 55Places.com, you think like a developer.