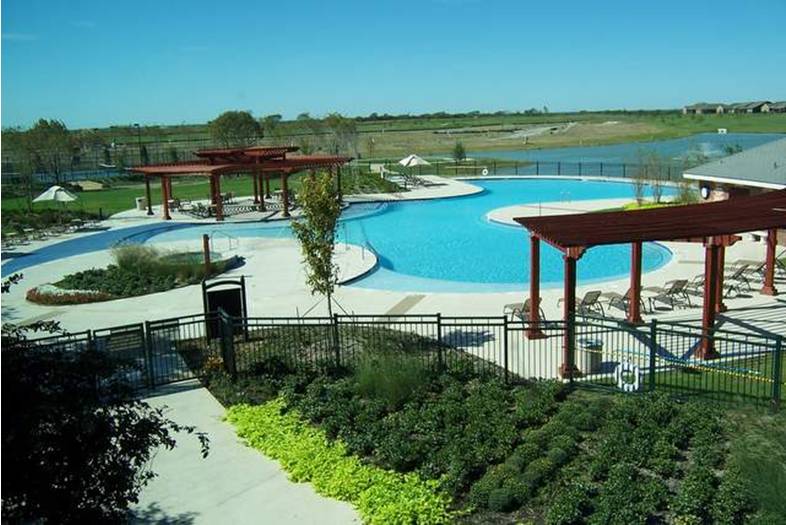 From the state rich history to the world-class cultural attractions, Texas retirement communities, such as Sun City Texas, have a great deal to offer their residents.
Over the past several years, retirees have begun to realize that Texas provides a setting that is simply ideal for many active adults. The state's most popular draws include its hot climate, open spaces, and affordable real estate. Texas also has no state income tax, however, potential residents should be aware that the overall tax burden is one of the highest in the country.
Located in the south-central part of the United States, Texas enjoys a humid, semi-tropical climate that features hot summers and mild winters. Yet the state's large size spans a variety of climatic regions: from swampy coastal areas to piney woods to rolling plains and rugged hills. Though Texas is the largest state in the continental United States, the majority of the population lives in close proximity to the state's major urban centers. These are mostly found in the eastern half of the state. This is true of active adult communities as well. Most of the state's age restricted or age-targeted communities are found in the cities just outside of Austin, Dallas, Houston, and San Antonio.
The Austin Region
As the state capital, Austin is one of Texas' most popular cities. Austin has experienced much growth over the last decade and is the state's fourth largest city. With its south-central location, Austin is located about 90 minutes from San Antonio and three hours from Houston.
In nearby Georgetown, active adults will find resort-style living at Del Webb Sun City Texas. This sprawling age-restricted community includes over 7,500 homes, three 18-hole golf courses and a wide range of amenities that support an active lifestyle. Located on the Gulf Coast, Houston is Texas' largest city. This diverse metropolitan area provides an array of cultural and recreational attractions, including teams for nearly every major professional sport.
The Houston Region
Houston is also home to NASA's Lyndon B. Johnson Space Center. Just 40 miles north of Houston, active adults enjoy luxurious living at Windsor Hills, which is set within The Woodlands master planned community. Those seeking a more intimate community may prefer Heritage Towne Lake in nearby Cypress.
The San Antonio Region
San Antonio, located about 80 miles southwest of Austin, is a popular tourist destination. The area's most famous tourist attractions include The Alamo and the historic River Walk. In addition, there are many museums, cultural attractions, shopping centers, and seasonal festivals to entertain both visitors and residents alike. San Antonio is also home to Hill County Retreat by Del Webb. This beautiful age-restricted community offers residents a variety of resort-style amenities and active social clubs.
The Dallas Region
Further north, Dallas is the primary city in the Dallas-Fort Worth-Arlington metropolitan area. Winters in Dallas are mild, however, the summer temperatures make this north-central city one of the hottest areas in the country. The city is known for its barbeque, its collection of Fortune 500 corporate headquarters, and for being home to the Dallas Cowboys. The surrounding area includes some impressive golf communities, such as Robson Ranch Texas in Denton, and Frisco Lakes by Del Webb in Frisco.
When considering Texas as a retirement destination, be sure to visit at different times of the year, including during the peak of summer. With its subtropical climate and vast retirement appeal, it's no wonder developers have begun building more 55+ communities, from Sun City Texas to Heritage Ranch, within the Lone Star State.