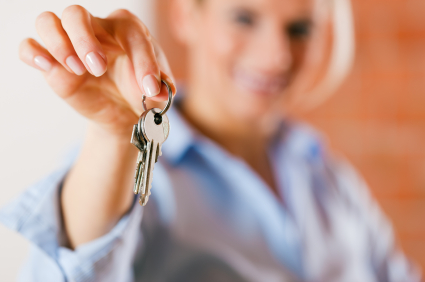 Choosing to buy a new or existing home is often a difficult decision. Both options have their own benefits, and there are many things to consider before settling on one approach. In fact, it's often a good idea to spend some time visiting both existing neighborhoods and new developments in person.
New developments are often appealing because they offer the chance of customizing your new home before it is built. Some builders limit homebuyers to choosing between their set options and upgrades, while others work with you to make modifications to the design. Opting for a custom home, if available, gives you even more freedom to make your dream home a reality. However, that doesn't mean an existing resale home wouldn't suit your needs just as well.
When looking at existing homes, pay more attention to the structure and possibilities than to the existing décor. Walls can be knocked down or added, kitchen cabinets can be updated and out-dated bathrooms can be remodeled. Just be sure to factor the estimated cost of remodeling into the overall home price before comparing an existing home to a new construction design. By looking at existing homes, you may also be pleasantly surprised to find a home you could love with just some minor updates like new paint and fresh carpet.
Time is another important factor when choosing between new construction and existing resale homes. The sale of an existing home can be completed in a matter of weeks, while having your home built could easily take six to nine months. That long waiting period can make it challenging to time the sale of your current home, especially if you can't afford to carry two mortgages for even a short period.
In a new development, timing is also important because it can make a big difference on home price. Buying into a development early has a little more risk, because plans for the community haven't yet materialized, but prices may be more affordable. Builders tend to raise the prices of new construction homes as the development nears completion. An existing home in a completed development isn't subject to that price change, and you can see the community before you buy.
Often the decision simply comes down to what you want from your next home. Older homes may offer more individual charm and settings with well-established landscaping and large, mature trees. Yet new construction homes are built with modern systems and features, making them more energy-efficient. Advances in heating and cooling systems, windows, insulation and other elements can translate to significant savings on your utility bills.
Make your own pros and cons list while visiting homes to better weigh your choices. Although you may already have a preference for existing or new construction homes, exploring both options can help highlight what you really want in your next home.