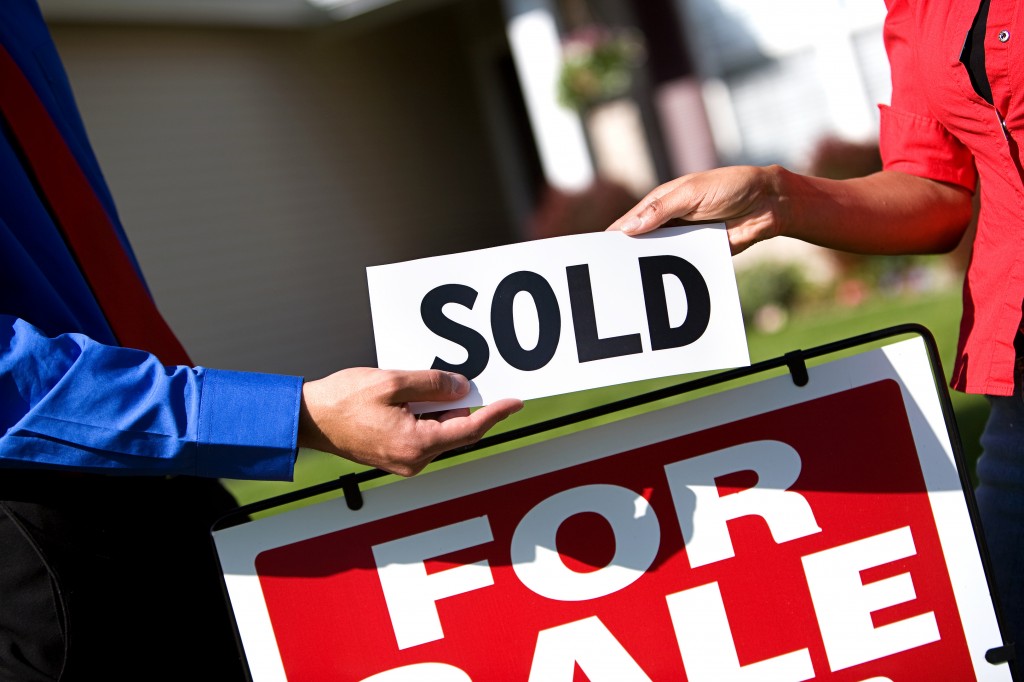 Waiting for offers to roll in for your home is an anxiety-filled experience. The only thing that makes it worse is when that experience drags on unnecessarily, especially since the first 30 days on the market are when your home gets the most activity. After that window closes, selling your home can become an arduous, excruciating process that seems like it might never end.
But it doesn't have to be that way. There are some simple tips sellers can follow to drastically increase their chances of finding a buyer. Selling your home faster doesn't start with your first open house, but rather well before your home even hits the market.
So you're ready to pack up your belongings and try your hand elsewhere, whether it be a new city or a new neighborhood. Once this decision is made, you've officially begun the process of selling your home.
Search for the Right Realtor
First, you should dig deep to find the best realtor to sell your home. If they don't have a strong online presence, then you will want to move along. According to recent studies, 92% of homebuyers begin their search online. And what makes your home stand out from the crowd? The right realtor can get professional photos that don't simply represent the space, but are bursting with color and accentuate the attractive features of each room.
Also make sure that the realtor isn't allergic to social media. There are numerous avenues that extend beyond just putting your home on the multiple listing service (MLS). If you notice that realtors are just putting their listings on the MLS and calling it a day, that should be a red flag. They're not leveraging the incredible potential of services like Facebook or Twitter to move their inventory. Realtors should be treating multiple venues as tools at their disposal.
What's it Really Worth?
Now that you've found the realtor who is going to use every channel available to sell your home, you need to figure out what your home is worth. This is also where an experienced realtor can be invaluable, as they will be deeply familiar with the local market and what your property is worth given the area and comparable homes on the market.
Now this is where things get tricky. If you're concerned with selling your home faster, you'll have to shave off 20-30% of your home's actual value. Many sellers make the mistake of listing their home well above the market value, thinking that it will fetch them a higher price. The problem is that this gives the impression that the seller is either not serious about selling their home or are unwilling to negotiate. Most buyers won't give those homes a chance.
The benefit to listing it slightly lower than market value is that you generate interest (without interest, say goodbye to any hope of your home selling quickly). Generate a lot of interest and you'll get some offers. Get some offers and you can play them off of each other. Now you have every seller's dream: a bidding war.
But in order to make that happen, you'll have to put in some hours into making your home look as appealing as possible.
Stage Right
You only get one chance at a first impression so you will need to put your best foot forward. While every buyer will have different tastes, there are a few proven ways to make your home appealing to a large number of people.
The first (and most obvious step) is to do a deep clean of the house. Hire a professional if you have to.
Secondly, depersonalize your space. Every person who walks through the door should be able to visualize themselves in the home and nothing will break the spell faster than family photos, mail on the counter, expressions of religious, or political persuasions.
Dilapidated rooms can find new life with a fresh coat of paint or new fixtures. It doesn't have to be elaborate (after all, you don't want to invest too heavily in a home you're about to sell), but some minor touches and flourishes can make a room exponentially more attractive.
If nothing else, ensure that your kitchen is staged perfectly. A common expression among realtors is "you're not selling the house, you're selling the kitchen." If any major renovations are to be done to the home, spend it on getting new countertops or an updated appliance.
An outdated (or worse, ugly) kitchen might lead a potential buyer to lower their bid by several thousand dollars, whereas a fraction of that amount could make your kitchen the envy of all who step foot in your home.
Some easy ways to spice up the kitchen include fresh-cut flowers, a bowl of lemons next to the sink, and a simple appliance on the counter. Don't overcrowd the table with chairs and pot racks should be put away. That way, nobody will get the impression that storage space is lacking.
There are also several quick and easy alterations that help the home pop. Leave half of the closets empty and clear out unnecessary furniture, as less stuff makes spaces look larger. Make sure that every room has a role. That empty alcove off the dining room? Stage it as an office or a small media room.
Get Ready for Company
Now that your home looks flawless, make sure that the showings go smoothly. Not only should pets find a temporary home during the showing process, but food bowls and litter trays should be hidden. Maximize light by removing curtains and putting higher wattage bulbs in your light fixtures to make the space look cheery.
Most importantly, go spend a day in town while showings are going on. You'll want prospective buyers to tour the home without the owner wandering around. This makes the buyer feel more comfortable in the space, gives more freedom to be honest about the home with the realtor, and allows them to imagine the space as their own.
Have you sold your home fast and would like to share your tricks? Share with us in the comments below!