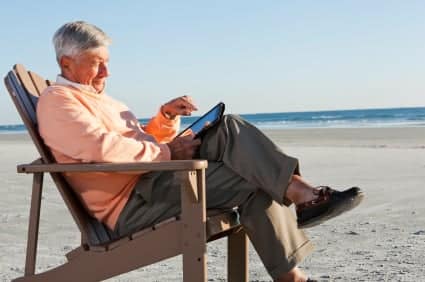 With the combination of a tough economy and increasing longevity, many adults find themselves looking for work-life balance even after they've officially retired. That's because a modern retirement doesn't necessarily mean the end of working. Many retirees continue to work part-time, or even full-time jobs to earn extra income, meet new people or find personal fulfillment. Yet they still want to allow time for retirement-style pastimes.
Active adults often use retirement as an opportunity to turn a hobby or special interest into a second career. Photography, writing, coaching, fundraising and even politics are just a few common pursuits for retired adults. Others may choose to stay active in the same professional field through consulting or teaching opportunities. When a second-career is based on a personal passion, retirees may find themselves spending more hours working now than they did before they officially retired.
Personal satisfaction and social connections can be great benefits, but they shouldn't come at the expense of other retirement dreams. Working too many hours in retirement can lead to physical and emotional burn-out, even when working is a choice. For those whose financial situations require working in retirement, there may also be feelings of resentment or regret. Fortunately, these problems can be tempered by learning how to maintain a healthy work-life balance.
The first step toward finding balance is recognizing desires such as traveling, trying a new hobby, joining a social club or spending more time with family or friends. From there, retirees can make plans for how to fit these interests into their lives. This might mean arranging a work schedule that allows for frequent long weekends or simply making a commitment to explore a new activity one night each week.
Juggling work and retirement can also be a challenge for relationships, especially when couples have different ideas about how they want to spend their golden years. For example, spouses who long to travel or share a country-club lifestyle, may resent their partners' efforts to launch a second career. Couples who enter retirement together will be much happier if they learn how to respect and support each other's dreams and ambitions.
Relationships do require a certain amount of compromise, but that tends to be much easier with open, honest communication. Though retirement may not mean the end of working years, there are ways to find balance. Remember, there is no single "right way" to be retired. Active adults today shape their lives in many different ways, discovering their own approach to making the most of their retirement years.