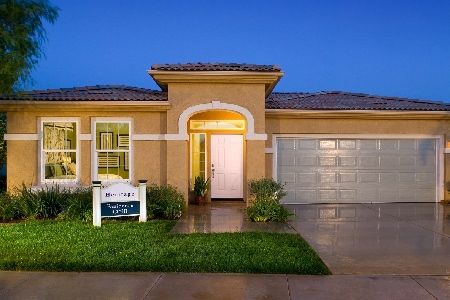 Each year brings changing trends, including many changes to the typical active adult lifestyle. Now that the New Year is upon us, let's take a look at some of the expected trends for 2012.
1. Smaller, More Urban Communities
Active adults who prefer city living will be happy to hear that there may be more urban communities in the near future. Builders are moving away from sprawling mega communities and are expected to turn toward small developments of 500 homes or less — developments which easily fit into urban areas.
2. Pickleball Courts
Over the past few years, pickleball has become the latest craze in active adult living. Pickleball courts are practically standard in new developments, and many well-established communities are also converting some of their tennis courts to support the game.
3. 55+ Meets Social Media
The 55+ demographic has discovered Facebook and is quickly adapting to the world of social networking. Expect more Baby Boomers and retirees to begin using social networking sites to stay in touch with friends and family, meet new people and keep current on both world events and pop culture.
4. Smaller Homes
Savvy homebuyers are turning toward smaller, budget-friendly homes. These thoughtfully-designed residences are easier to maintain and cheaper to furnish. A lower home price also lets retirees stretch their savings or spend their money on other pursuits like travel or hobbies.
5. More Focus on Maintenance-Free Living
Many of today's active adults don't want to spend their retirement years mowing the lawn or painting the shutters. Communities that offer low-maintenance, or maintenance-free homes are likely to be more popular than ever. That usually raises the price of HOA fees, but it frees up time for homebuyers to enjoy their retirement years.
6. Energy Efficiency
Green living is popular with active adults, especially when energy efficient systems and appliances lower the monthly utility bills. Popular home features include solar panels, extra insulation, water saving features and energy-efficient heating and cooling systems.
7. Continuing Education
Retirement doesn't mean the end of working, or learning. The 55+ set are always looking for ways to improve themselves, including classes, lectures and workshops. Many active adult communities partner with local colleges or universities to offer residents Lifelong Learning opportunities.
8. Bigger/Better Fitness Centers
Staying fit and healthy is an important goal for active adults, and that means having access to a fully-equipped fitness center. Active adult communities are building spacious fitness facilities where residents can expect more choices for staying in shape, like state-of-the-art equipment, indoor walking tracks and swimming pools, and a wide range of exercise classes.
9. Moving North
Not long ago, active adults were expected to head south the moment they reached retirement. Today it's common to find half-back or full-back retirees who tried the Southern lifestyle and decided to head back north. A growing number of retirees are skipping the relocation entirely and opting to age in place, which is why more active adult communities are cropping up in Northern climates.
10. Technology Focused Searches
Before the days of easy Internet access, retirees were largely limited to brochures, word of mouth and Weekend Getaways to learn about out-of-state communities. Today, they can thoroughly research a community from the comfort of their own home. On 55Places.com alone, retirees can view photos, floor plans and reviews for nearly 500 communities in 19 states. This advanced technology makes it easier for retirees to make an informed decision and choose an ideal community for their own personal needs.