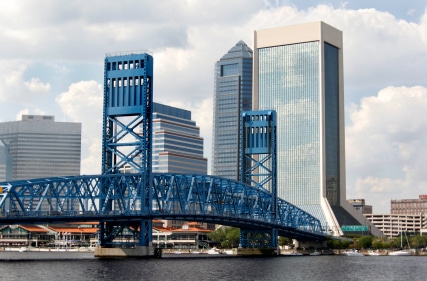 Modern active adult communities have been around since builder Del Webb first opened Sun City Arizona on January 1, 1960. Over the past 50 years, many developers have stepped in to create communities that support the active lifestyles of older Americans. Despite the sweeping popularity of these amenity-rich, resort-style communities, there are still many persisting misconceptions.
Myth #1: Active adult communities are the same thing as assisted living or continuing care retirement communities (CCRC).
While active adult communities are often restricted to residents aged 55 and older, they are not the same as continuing care retirement communities (CCRC). Active adult communities are developments designed by builders to appeal to a certain demographic. Though some very large developments may have medical centers on-site, active adult communities are designed for independent living. Low-maintenance homes and yards give residents the freedom to pursue their interests, but active adult communities generally do not offer assisted living programs.
Myth #2: Active adult communities separate residents from the rest of the population.
Active adult communities are often age-restricted, but they are not all that removed from the general population. Many age-restricted communities, such as Lighthouse Bay in Florida or Sierra Canyon in Nevada, are subsets of larger, all-age master planned communities. There are also many active adult communities that do not have an age restriction at all, but are simply designed to appeal to this demographic. Even in age-restricted communities, residents are always welcome to have guests of all ages; many feature playgrounds or even waterparks for visiting grandkids.
Myth #3: Active adult communities are built in isolated areas, far from cities or urban areas.
The location of active adult communities varies widely from one development to the next. There are communities in rural settings, suburbs, and even in close proximity to busy urban centers. In Colorado, Windsor Gardens is located right in the heart of Denver. Similarly, Sweetwater by Del Webb is conveniently located in Jacksonville, Florida's largest city. Many active adult communities are thoughtfully built close to major highways, public transportation and nearby urban centers.
Myth #4: Active adult communities are only for retired people.
Though active adult communities feature plenty of amenities and activities to support a healthy lifestyle after retirement, a large portion of homeowners have full- or part-time jobs. As in other communities, there are residents who commute to work every day and those who work from home. Whether due to financial needs or a continued interest in being a part of the workforce, people are simply not retiring as early as they once did. Even those who do retire from their lifelong career may decide to take on a part-time job or start a second career.
Myth #5: Active adult communities offer shuffleboard, golf, and not much else.
There was a time when golf and shuffleboard were the main activities in age-restricted communities, but times have changed. While golf is still a popular pastime, and shuffleboard is available in some developments, today's active adult communities have so much more to offer. State-of-the-art fitness centers are an integral part of a healthy lifestyle. Tennis, bocce ball, pickleball, basketball, softball, and other activities have joined golf in top outdoor recreation. Full-service health spas are available in many active adult communities, as are art studios, craft centers, game rooms, computer centers, and more. Lifelong learning is considered an important goal as well, and many communities offer classes, lectures, and activities in their own on-site learning centers. At many active adult communities, residents truly feel as though they are living in an upscale resort.