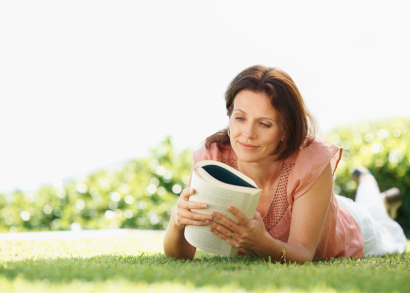 Retirement planning comes with a lot of advice from many different sources. At times, it may feel like everyone you talk to has strong opinions on how to invest for the future, and there can be a lot of contradictions among those opinions.
At the end of the day, retirement planning is a personal journey. Some strategies work better for one retiree than they do for another. That's why it can help to read several different books on the subject. Here are five to get you started.
The Everything Retirement Planning Book
If you're just getting started with retirement planning, start with The Everything Retirement Planning Book: A Complete Guide to Managing Your Investments, Securing Your Future, and Enjoying Life to the Fullest by Judith Harrington and Stanley J. Steinberg. This book offers a good overview of retirement plans and strategies. From savings plans to living wills, this handy book covers nearly every topic you can imagine to help you with both retirement and estate planning.
The AARP Retirement Survival Guide
The AARP Retirement Survival Guide: How to Make Smart Financial Decisions in Good Times and Bad by Julie Jason offers a wealth of information designed for conservative, traditional retirement planning. The author provides advice for retirees at any income level, including financial strategies and tips for evaluating retirement needs. Tools like self-assessments and checklists help you tailor the advice to your own situation.
Get it Together
Retirement planning includes a lot of paperwork, such as wills, insurance policies, employment documents, and more. Get it Together: Organize Your Records So Your Family Won't Have To by Melanie Cullen and Shea Irving J.D. walks you through the tedious side of estate planning by helping you organize all of your records. This will help you with your own planning and it will also help your family honor your wishes when the time comes to settle your estate.
How to Retire Happy, Wild and Free
Instead of focusing on financial planning, How to Retire Happy, Wild, and Free: Retirement Wisdom That You Won't Get from Your Financial Advisor by Ernie J. Zelinski takes a different approach by discussing how to really enjoy life during retirement. This book may help you think about your retirement goals more clearly, which in turn may make it easier to create a solid financial plan for the future.
The Retirement Savings Time Bomb…and How to Defuse It
Written by Ed Slott, The Retirement Savings Time Bomb: A Five-Step Action Plan for Protecting Your IRAs, 401(k)s, and Other Retirement Plans from Near Annihilation by the Taxman contains practical advice for how to avoid costly tax mistakes on various types of retirement savings plans. The author uses clear writing to explain the current tax laws in terms that are easy to understand. Be sure to buy the latest edition to get the most up-to-date information.