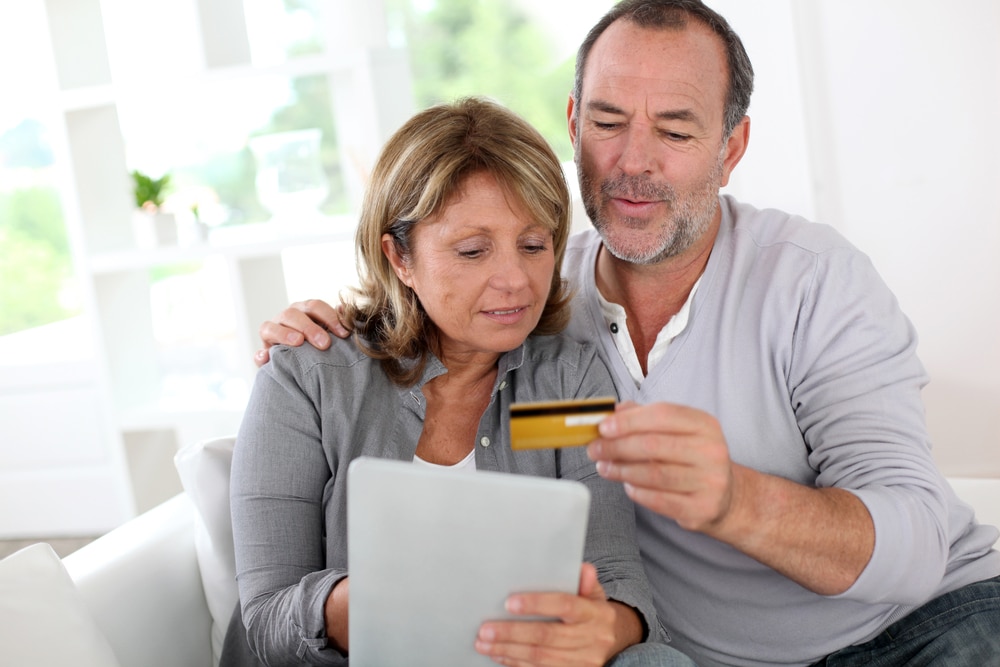 As people head into their retirement years they often look to reduce debt in more ways than downsizing to an active adult community. In addition to cutting costs, some also may get more fastidious about the number of, along with the types of, credit cards they carry. Those who are on fixed budgets may be especially picky because they don't want higher interest rates or card fees. Others may be looking for the perks that come along with carrying certain cards that may enhance a retirement lifestyle.
In their retirement years, many people have no desire to carry debt. Over a lifetime there's likely been college debt, car loans, mortgages and putting money towards their children's education too. So, depending on a person's mindset when considering which credit cards to use, various banks or credit companies will serve different purposes.
Best for Travel
Many retirees like to spend their time taking trips to places both near and far and prefer to choose credit cards that offer great travel rewards to help offset the cost of traveling. An article published by Marketwatch in 2014 noted, "Many retirees incorporate the rewards from their credit cards into their retirement plans." When approaching retirement, some people work to accumulate as many rewards as possible while still working. The intent is to use points, miles or cashback for things like hotel stays, airfare and spending money on trips. This way their nest eggs aren't dipped into to pay for these types of costly travel expenses. Here are some potentially good cards if you are seeking a travel rewards card:
Capital One® Venture® Rewards Credit Card – This card allows flexibility as it doesn't lock into specific airlines or hotels. Earn 2X miles for every dollar spent. There is a $59 annual fee after the first year.
Chase Sapphire Preferred® Card – This card offers great signup bonuses and a generous level of points. Approved travel partners allow cardholders to get more for their points. This card offers 2 "Ultimate Rewards Points" per dollar spent on travel and restaurants; 1 point per dollar spent anywhere else. No foreign transaction fees. Annual fee of $95, waived the first year.
BankAmericard Travel Rewards® Credit Card – This card is good for holders that do not want to pay an annual fee. It earns carriers 1.5 points on every $1 spent, regardless of the type of purchase made. Bank of America account holders can earn points dividends of 25 to 75 percent through its Preferred Rewards program. Regular account holders can still get 10 percent.
With these or any other travel rewards cards, check for initial sign-up bonuses, these offers frequently change and some are quite generous as many creditors offer thousands of miles to new account holders or opportunities to earn if a certain amount is spent within a specified time frame after opening the account. Also, check to see if points expire, many these days do not, but it's always good to ask. A U.S. News report warns that travel rewards cards do come with some risks. It is important to stay within budget and remain debt-free by paying off the charges each month. Other "things to watch out for" include late fees, over-limit fees, cash advance fees and foreign transaction fees. Since many travel rewards credit cards do carry annual fees, be sure the rewards earned are worth the yearly charge.
Best for Money Back
According to BankRate.com, market research conducted by Chase found that retirees "generally appreciate" getting "discounts and everyday value." Many cards offer a percentage back in the form of a payment each time a purchase is made with a credit card. Whether it be for gas, groceries or even utility bills, to name a few types of charges, money back is credits to the cardholder's account or some banks will send a paper check. If getting money back is your goal, here are some cards worth considering:
Over time, when cash-back cards are used consistently for purchases and paid off at the end of the billing cycle, this can equate to big bucks. Some also offer sign-up bonuses in the form of cashback (these can change, so always look for the most up-to-date offers).
Best With Low Interest/No Fees
Plastic is good to have if the need arises. Unplanned purchases or emergency use is sometimes needed and the bill can't be paid in full at the end of the billing cycle. If a balance needs to be carried over, cards that have low interest rates and no fees are usually sought after. Interest rates and fees often change, but this is a good perk to seek out when investigating any bank. For retirees who still have some debt, it might be worthwhile to transfer balances to lower-interest rate cards that offer perks for transferring. Chase Slate® currently offers no introductory fee for balance transfers made within 60 days of account opening (many others charge a percentage of the total amount transferred). Additionally, there is a zero percent intro APR for 15 months on balance transfers. Simmons Bank Visa® Platinum also offers no annual fee and no balance transfer-fee. Cardratings.com lists it as "one of the best" low interest cards (and its APR is listed as lower than Chase Slate's rate). In addition to the above attributes, many retirees are also looking for cards that carry easy to understand terms, and with any card, you should avoid any bank or creditor that does not clearly spell out its terms.