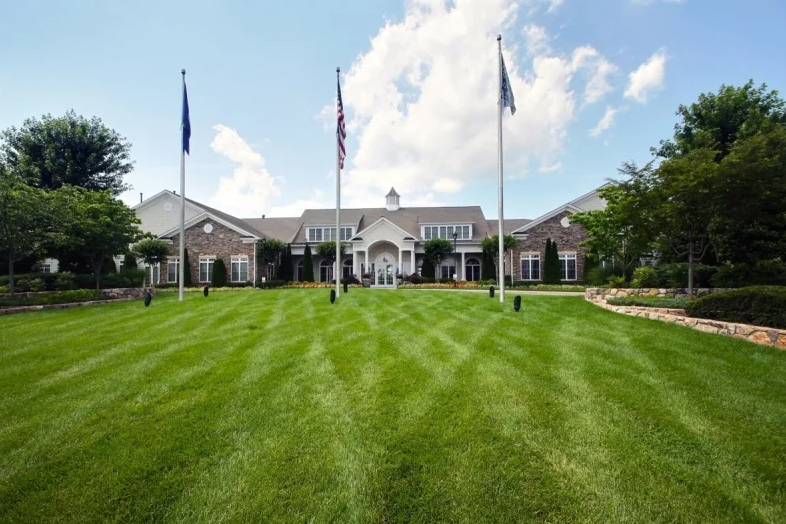 The Washington D.C. Area consistently ranks as one of the most highly sought-after and desirable regions of the country for 55+ homebuyers. The city's cultural attractions are, in many ways, second-to-none, ranging from the National Gallery of Art and Kennedy Center to the newly opened National Museum of African American History and Culture, which more than a year after its opening, remains one of the hottest tickets in town.
With three major airports, an extensive highway and interstate network, and highly developed Metro system, the region boasts one of the best transportation networks anywhere in the country.
The area is also home to hundreds of nonprofit organizations, faith-based charities, and other service groups, providing a wealth of volunteer opportunities for active adults looking to give something back while enjoying a low-maintenance lifestyle. Although the area rarely appears on "best bang for your buck" lists, that's not to say that it's beyond the reach of many homebuyers.
What follows is a roundup of 55+ communities that savvy homebuyers have found provide many of the same great amenities and services as their more expensive neighbors, but at a far more budget-friendly price.
Located in Loudoun County, Virginia, Potomac Green offers a lovely retreat ideally situated between the Blue Ridge Mountains and Washington D.C. This 1,400-home community welcomes active adults aged 55 or better with exciting amenities housed in a remarkably large 29,000 square-foot clubhouse at the heart of the community.
In addition to being a social center, the clubhouse is also the ideal place for working out or enjoying a friendly game of tennis or bocce with neighbors and friends. Condos with garage spaces and elevators start in the low $200s and provide residents access to all of the wonderful amenities and activities in this low-maintenance community. Homebuyers looking for more space can also check out the quad villas, triplexes, and single-family homes that comprise Potomac Green's 1,400 homes.
For a community of 1,200 units, Lansdowne Woods of Virginia is remarkably compact. All condos here are spread across a handful of buildings, ensuring that new neighbors aren't strangers for long. The sprawling 50,000 square-foot clubhouse keeps residents here busy throughout the year. Not only are there meeting rooms, a state-of-the-art fitness center, and art studios, there are more unique amenities including massage rooms, a woodworking shop, theater, and even a convenience store.
Starting in the low $200s, units in this community are on the larger side for condominium living, ranging in size from approximately 1,513 to 2,282 square feet and have up to four bedrooms. The nation's capital, with its world-class cultural attractions, is only 35 miles away and is also accessible via public transportation.
Do you love spending time on the links but are concerned that a golf community might be slightly beyond your reach? Regency at Dominion Valley features an 18-hole golf course, designed by Arnold Palmer, coupled with reasonably priced condo units, making this outstanding golf community more accessible than most. An impressive 30,000 square-foot clubhouse is home to a state-of-the-art fitness center with a heated indoor pool.
The clubhouse is the community's center of social activity with its craft rooms, hobby spaces, library, two restaurants, and plenty of space for meetings or social gatherings. Condo buildings with elevators and in-ground garage parking represent the best entry-point to this community. There are also attached carriage-style as well as a wide variety of single-family homes.
This intimate and tidy condo complex was built between 2004 and 2005 and features 91 units that start in the mid $200s, offering tremendous value for a 55+ community that strikes an ideal balance in terms of location. It is close enough to Washington D.C. to make quick day trips quite easy but far enough away to avoid the hustle and bustle of big-city life. As for amenities, the building has everything you might need to stay active with an exercise room and walking trails.
A common room with catering kitchen makes planning community get-togethers and celebrations a breeze. Units range from 1,366 to 2,454 square feet with hardwood floors throughout. Each unit features a private outdoor space, allowing residents to make the most of the warmer seasons. Private, assigned parking spaces and elevator access to all units make this an intimate and inviting community.
If you like having Washington D.C. close but still at arm's length, then Four Seasons at Ashburn Village should be on your list. Located out in Loudoun County, residents of this 55+ condo community enjoy a more rural feel than many other similar communities in the area. As a part of the larger Ashburn Village master-planned community, residents enjoy access to an amazing set of amenities, especially when considering this is a community of 80 units.
While enjoying their own community clubhouse, restricted to active adult residents, they can also make use of the Ashburn Village Sports Pavilion, with workout facilities, pools, and tennis courts. With units ranging from 1,606 to 2,712 square feet, you can choose a unit based on your unique needs. Elevators and assigned parking make it easy to call Four Seasons at Ashburn Village home.