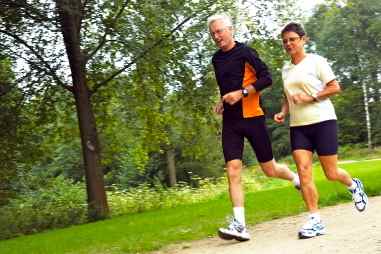 The beginning of 2011 is an ideal time to take a look at a few of the trends that appear to be on the rise among active adults across the country. Four common trends are working during retirement, opting for energy efficient homes, choosing accessibility features, and making fitness a priority.
Not-So-Retired Retirees
Whether it's due to the recession or healthy living and a longer life expectancy, today's active adults are likely to keep working in some capacity even after they officially retire from their lifelong careers. Working after retirement may be necessary to pay the bills or it may simply be enjoyable. Though they are officially retired, many active adults feel that they are too young to stop working entirely. Part-time consulting work is one way that retirees are staying in the game a bit longer. They may also decide to use their retirement as a time to start a second career, which often involves a hobby or other personal passion. Retirees who expect to take on part-time or even full-time work should factor that into any retirement relocation plans. Some jobs are location dependent, and others are not. Those who plan to work online will also want to check into the availability of reliable broadband Internet service before choosing a new home.
Energy-Conscious Living
As the oldest baby boomers are now turning 65, they are looking for ways to save money and prepare for life on a fixed income. This doesn't necessarily mean cutting back on all their luxuries, but rather spending money more wisely, particularly when it comes to energy-efficient homes. Energy-efficient homes are good for the environment and great for a budget. Today's retirees realize the many benefits of energy efficiency and are willing to pay a bit more upfront for homes that will be more affordable to maintain down the road. In new homes, more and more active adults are looking for options like solar energy, energy-efficient heating and cooling systems, and efficient low-E windows. Cost and energy savings are also extended with energy-efficient appliances that can be found throughout the home.
Homes With Accessibility Features
Though many active adults may choose to relocate early in retirement, many are looking toward choosing a home that will accommodate them as they grow older. Active adult communities often feature low-maintenance homes that incorporate universal design principles, and with good reason. Homebuyers may not yet need accessibility features like wider hallways, lever door handles, or single-level living, but they realize that those needs may not be too far in the future. By choosing to downsize from their family home or relocate to an easier climate, active adults are preparing for the future.
A Focus on Fitness
Many active adults are interested in healthy living. State-of-the-art fitness centers, sport courts, swimming pools, and walking tracks or trails are some of the most popular amenities found in active adult communities across the country. Fitness classes from aerobics to yoga are also popular ways for retirees to get in shape while socializing. Retirees understand the importance of personal fitness and are prepared to put in the time and effort to stay in shape. In addition to staying active, today's retirees also appreciate the importance of healthy eating. Cooking classes with an emphasis on healthy eating are popular at active adult communities. Just as clubhouses with fitness centers have become the norm, newer community amenity centers also provide demonstration kitchens that are ideal for cooking classes or culinary social groups.