Staying healthy is crucial no matter what age you are, but it's especially important for older adults. Walking daily is the perfect way to do this. What are the science-backed reasons for doing so? Is it really that important, and are there better exercises older adults can do in their spare time?
Here are seven reasons why you should hit a trail on a daily basis.
1. Skip the Gym Fees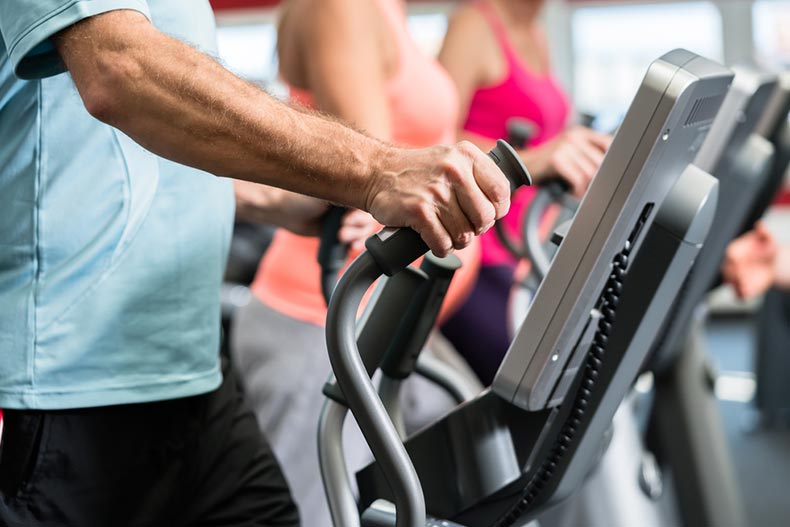 Sure, you can go join a gym and pay every month to have access to all the cool equipment they have. Is this something you're going to stick with, however, or are you committing to a monthly payment for a service you aren't going to keep using?
According to The Yoga Word, 50 percent of new gym members quit after a mere six months. Even more shocking is the fact that 14 percent who joined in January will quit before February ends. This results in $1.8 billion of revenue for gyms thanks to unused gym memberships.
When you decide to take up walking, it's free. You don't have to pay anyone to do so, there's no special equipment beyond comfortable shoes and great trails. There's no need to spend money on new clothes. You simply pick a location and go. It might cost you some money in gas if you're driving to a park, but we'll get to that later.
2. Walking Can Improve Your Health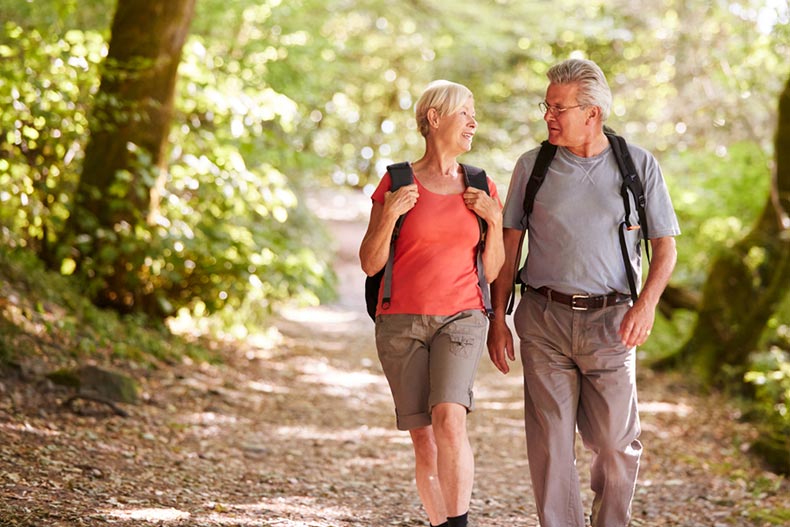 Walking daily has great benefits for your health. For example, according to the Mayo Clinic, it can help you:
Lose weight
Maintain a healthy weight
Improve your heart/cardiovascular health
Strengthen your muscles and bones
Strengthen your immune system
Improve balance and coordination
Walking a trail can also prevent or help manage some conditions such as:
Diabetes type 2
Heart disease
Stroke
High blood pressure
Cancer
3. Walking a Trail Can Improve Your Outlook on Life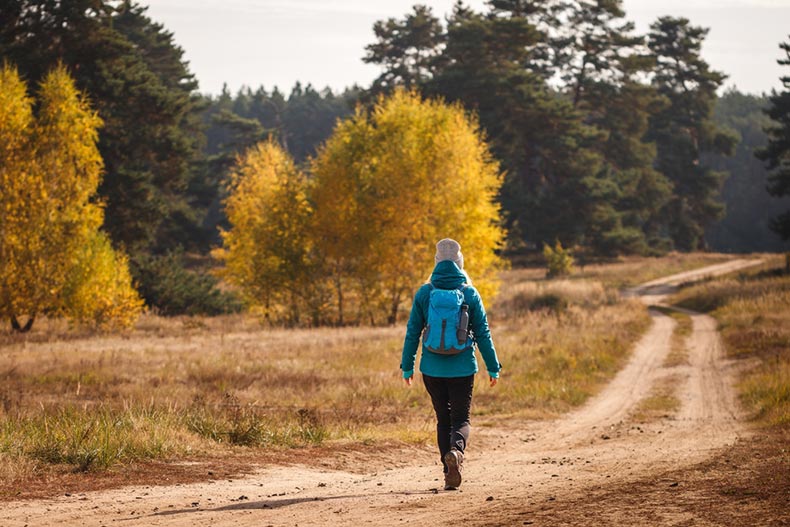 Just a few laps a day on your favorite trail can greatly reduce your stress. This is due to endorphins being released in your body.
According to Harvard Health:
"Endorphins are the body's natural painkillers. Endorphins are released by the hypothalamus and pituitary gland in response to pain or stress, this group of peptide hormones both relieves pain and creates a general feeling of well-being."
When you reduce your stress levels by hitting the trails, it can also help with things like:
Getting a better night's rest
Better moods
Less depression
4. You Can Change Up the Pace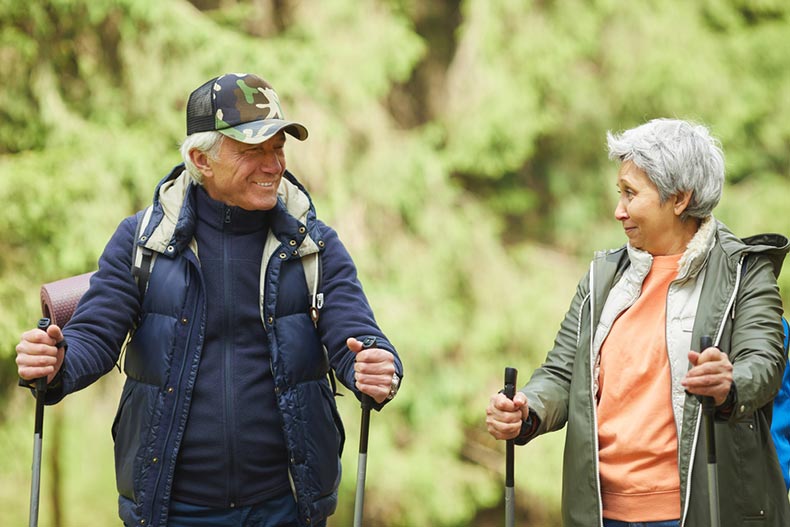 Some exercises are simply designed to be done fast, like running or HIIT. Still others like Yoga are meant to be done at a slower, relaxed pace. With walking, you can change up the pace to suit your needs.
If you want a slow, leisurely walk as you listen to the birds sing, you can do that. On the other hand, if you want to walk a little faster to get your heart rate up, that's totally cool as well. You can even mix up the pacing of your walk so that you turn it into a HIIT workout, which means you have periods of high intensity, followed by brief periods of taking it easy.
5. Socialization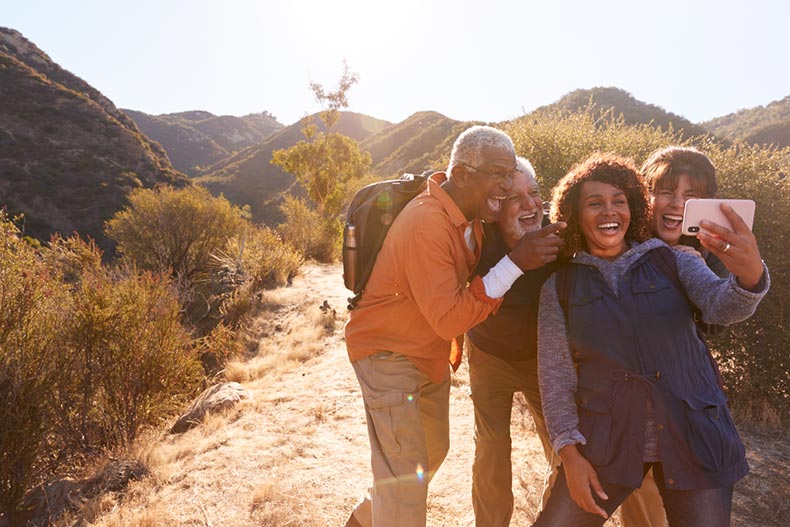 Walking on your own can be therapeutic, but sometimes it's a great way to spend time with your loved ones. There are no distractions like TVs, tablets, and social media to pull your attention away, so you can spend some time getting to know others, or getting closer to those you may have lost touch with.
You can also meet new people. If you've just moved, this could be a great way to meet your neighbors and start making friends.
6. Vitamin D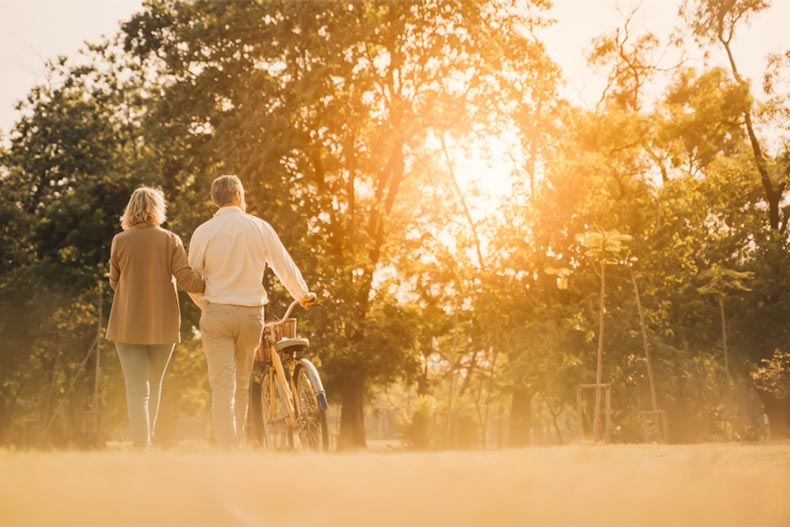 It's important to get outdoors even for just a few minutes a day because you need to spend time in the sun to get your daily dose of Vitamin D. Tablet forms of Vitamin D are great, but it's supposed to be a supplement, not your main source. That's supposed to be sunshine.
The U.S. Nation Library of Medicine reports that nearly 50 percent of the population worldwide has a Vitamin D deficiency. Getting enough Vitamin D can help prevent:
Cancer
Heart disease
Fractures and falls
Autoimmune diseases
Influenza
Type-2 diabetes
Depression
On the flip side, a lack of Vitamin D can lead to:
Osteopenia
Osteoporosis
Rickets
Muscle weakness
Brittle bones
Increased risk of falls
Cancer
While it's good to get your vitamin D, it's important to note that you should still use sunscreen when outdoors. This will still allow you to get some much-needed sun, while also protecting your skin from the more harmful side effects that the sun can cause.
7. Finding the Perfect Location for Older Adults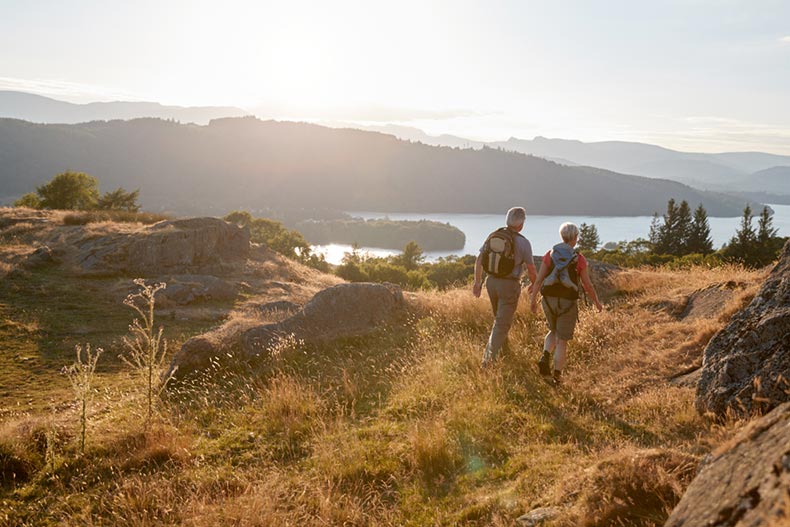 While walking is great for your health, you shouldn't just walk anywhere. There are some locations and trails that simply aren't safe to do so. Whether this is due to traffic, crime, or hazings, according to the CDC. Weather can be another hazard that keeps you from getting your steps in, such as high winds, rain, snow, sleet, or intense temperatures.
Having a place close to your home where you feel comfortable going on a walk can be a great encouragement to keep you moving. If you don't have to drive there, then it's easier to simply do it. That's why it's a good idea to look for 55+ communities that have trails.
These will most likely be located outside in a park-like setting, although there may be others that offer small indoor workout centers with treadmills or just a covered trail where you can still walk. Some 55+ communities even offer indoor walking tracks. This makes it very convenient for you to stay in shape.
It's also a good way to get acquainted with your neighbors and make some new friends. Even if you prefer to stick to yourself, it's nice to know someone close by who can check on you if you should go out for a walk and not come back due to a fall or another emergency.
55places Can Find You a 55+ Community With Walking Trails
When you're ready to check out some 55+ communities, let us know. We're not pushy, so if you aren't ready to make a decision, that's totally cool. We're here to help make your move as easy as possible, so contact us at 800-928-2055 or visit us at 55places.com for more information about how we can make this your most stress-free move yet.