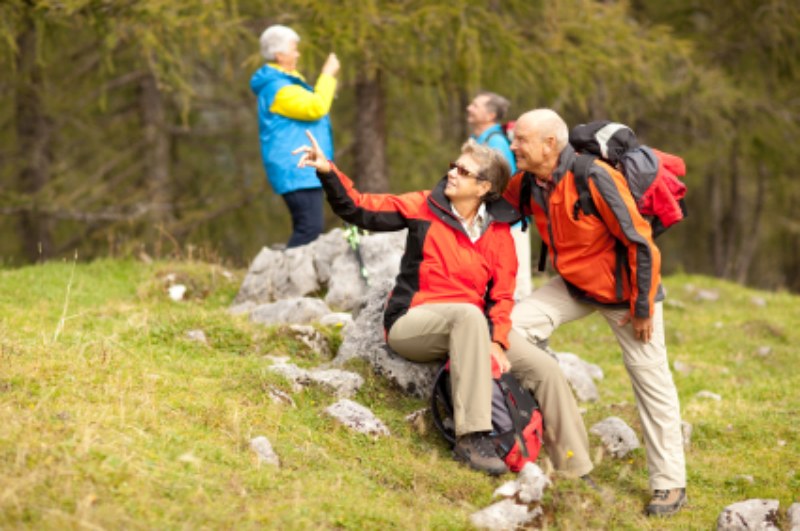 Special-interest groups are an important part of most active adult communities, and travel clubs tend to be one of the most popular groups. With a travel club, residents can get help planning their next trip, take advantage of group discounts and find friendly travel companions. They can also share photos and stories when the trip is done, and form long-lasting friendships with fellow travelers.
Travel clubs can be very different from one active adult community to the next, but they typically support outings ranging anywhere from local day trips to extended over-seas vacations. Travel clubs usually meet on a regular basis, such as once a month, and may collect membership dues to cover the costs of meeting refreshments and other expenses.
At The Groves Golf and Country Club, in Florida, The Groves Travel Club meets on the third Wednesday of each month (with some exceptions) to discuss plans for upcoming trips and let members mingle with their fellow travelers. The goal of the club is to take advantage of group travel discounts while offering a mix of local outings and longer vacations. Just a few of their upcoming plans include day trips to the Tampa Bay Downs Race Track and Keel and Curley Winery, as well as an annual 8-day Caribbean cruise. Membership dues are just $5 each year, but each trip comes with its own fees.
Many active adult communities across the country have travel clubs which are similar to The Groves Travel Club, but with their own particular rules. In Illinois, Carillon has travel club meetings every other month which are open to all residents. At CrossRidge, in Virginia, the Goin' CRuisn' Travel Club regularly invites its more than 150 members to attend meetings to discuss upcoming trips and share pictures and videos from their past travels. Some communities, like Arizona's Sun City Grand have monthly meetings as well as a regular newsletter to keep travelers informed about planned trips and events.
There are many benefits to joining a travel club. Members can find travel companions, gets tips from experienced travelers and enjoy group discounts on both vacations and local attractions. Travel clubs are a great way to form friendships, try new experiences and take the stress out of planning vacations.
Del Webb, the country's largest active adult community developer, has recently taken the travel club a step further by partnering with Road Scholar, the world's largest not-for-profit educational travel organization. Through this partnership, residents at Del Webb communities can now take advantage of exclusive savings on many travel opportunities. These Road Scholar trips are designed to be both fun and educational with extras like expert-led lectures and behind-the-scenes tours.
Whether pursuing a dream to travel the world or looking for fun local outings, active adults can get more out of their adventures when joining a community travel club.