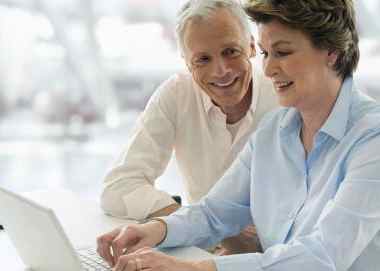 The Trilogy LifeScape survey is an online quiz designed to help potential residents find an active adult community that will meet their needs. This entertaining quiz only takes minutes to complete, but you may be surprised at what it reveals about your lifestyle choices.
Survey Structure
There are six sections to the Trilogy LifeScape survey. Each section asks questions which will help you think about your current lifestyle and what you might want in a new community. The sections included cover the following categories: Home and Garden, Friends and Family, Recreation and Wellness, Travel and Entertainment, Interests and Causes, and the Next Chapter.
Instead of asking the same old questions, many steps ask you to choose the picture that you find most appealing. For example, the first question shows eight interior home settings and asks you to pick the one that best captures your personal style. Other fun picture questions give you a chance to choose the shoes you would wear the most or decide which magazine you would pick up in a doctor's waiting room. Through a combination of pictures and multiple choice questions, the Trilogy LifeScape survey captures the essence of what you might like in an active adult community.
Before reaching the results, you can already see how the questions make you stop and consider your priorities, such as what you want most in a kitchen, what you consider to be the most important element of healthy living, and how you would spend an ideal evening.
The survey itself is fairly easy to navigate. Each question appears on its own page, with the question below the possible answer choices. Once you select an answer, navigation buttons will let you move forward or backward through the quiz. You are able to go back and change a previous answer and then continue through the survey. However, once you finish the survey, you cannot retake it.
At the end of the Trilogy LifeScape survey, a final screen gives you a brief description of your basic profile. To see your full results, and your recommended Trilogy active adult communities, you will have to provide some basic information including your name, email address, and postal code. You will also have to choose your region of interest, either Arizona, Northern California, Central California, Southern California, Florida, Nevada, or Washington. By taking the Trilogy LifeScape survey, you may discover more about what you really want in an active adult community. You may also discover a Trilogy community that is an ideal fit for your personal needs.