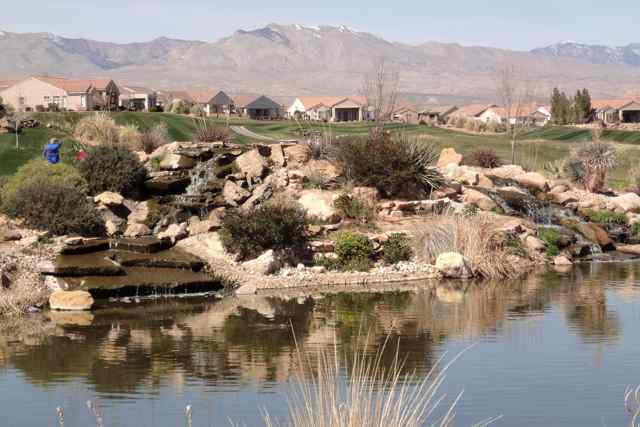 Known for its colorful canyons and great Salt Lake, Utah offers scenic beauty that appeals to many active adult visitors and relocating retirees. Along with its spectacular National Parks and outdoor recreational activities, Utah features urban attractions in its fast-growing St. George area. This area is also starting to become popular for some impressive active adult communities.
While most of Utah features a dry, desert climate, its mountains can experience a wide range of climates. Temperatures throughout the state tend to be extreme. Summers are very hot, while winters are cold enough for snow (except in the furthest Southern regions). In the Wasatch Mountains, deep snow has led to a thriving ski industry, nicknamed the Greatest Snow on Earth.
Locals and visitors alike are impressed by Utah's scenic beauty. Utah features five national parks, known as the Mighty 5: Canyonlands National Park, Arches National Park, Capitol Reef National Park, Bryce Canyon National Park and Zion National Park. These memorable destinations feature colorful canyons, ancient petroglyphs, winding rivers and clear skies filled with stars. They are ideal for many outdoor recreational activities, including camping, hiking, biking, river rafting, picnicking and mule riding.
During the winter months, and into the early spring, Utah's mountains offer the perfect place for skiing, snowboarding, snowshoeing and snowmobiling. In 2002, Utah was home to the Winter Olympic games. Today, visitors can still ski portions of the Olympic course at Soldier Hollow trail or go skating on the Olympic Oval, which has been called "The Fastest Ice on Earth."
For those who want some rest and relaxation in a luxurious setting, Utah offers many destination spas and resorts. Throughout the state, spas and resorts serve up innovative massages, beauty treatments and health regimens. Just a few of these fabulous retreats include Spa Montage at Deer Valley, Remede Park City Spa at St. Regis, Cedar Breaks Lodge Spa, the Grand America's Grand Spa, Red Mountain Spa and Aman Spa.
In the southwestern corner of Utah, the St. George area is one of the country's fastest growing metropolitan areas. It features scenic beauty and a temperate climate, as well as challenging golf courses, rejuvenating spas, diverse shopping centers and world-class restaurants. St. George has a thriving cultural center with many appealing museums, galleries and performing arts venues. Its surrounding area also provides an ideal setting for some impressive active adult communities.
Utah is also well-known for its large Mormon population and, as of 2012, 62 percent of Utah residents were identified as belonging to The Church of Jesus Christ of Latter-day Saints (LDS Church). Utah is home to the LDS Salt Lake Temple, which is a popular attraction for visiting tourists.
Whether planning a memorable vacation or looking for a beautiful retirement destination, Utah offers scenic beauty, luxurious spas, impressive outdoor recreational areas and diverse attractions which appeal to many active adult retirees.