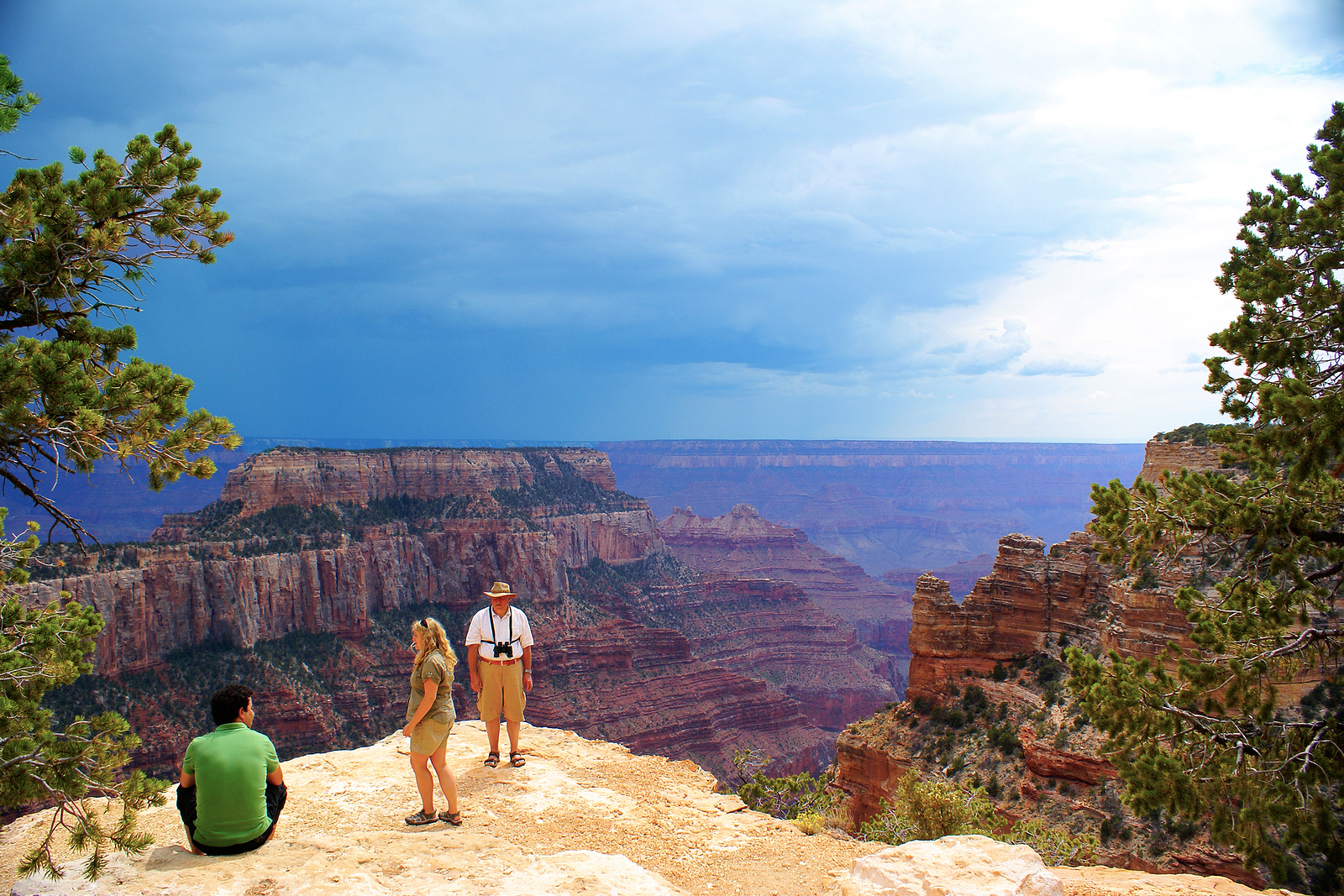 While many think retirees are living a vacation-like lifestyle already, it's still nice to get away with the entire family to create new memories. But sometimes planning a vacation that the whole family can enjoy is difficult because certain locations don't appeal to all parties involved. That's why it's important to pick a vacation spot that caters to the parents, grandparents, and children because everyone needs to have some fun while on vacation. Instead of the typical family vacation destinations like Disney World, which can be overwhelming for retirees and sometimes kids too, check out these other vacation spots the whole family can enjoy.
San Diego is a great vacation spot that the whole family will love thanks to its pleasant year-round climate, urban setting, and laid-back atmosphere. The city offers something fun for everyone to enjoy such as attractions for kids and theme parks like SeaWorld, Legoland, and the San Diego Zoo. For the adults, San Diego has a scenic Botanical Building and the gardens at Balboa Park, which are sure to also keep the kids entertained. The San Diego Museum of Art is another great spot to take the kids. The historic Gaslamp Quarter in downtown San Diego is ideal for daytime fun. The family can enjoy the scenery, shops, and restaurants as well as a children's museum. There's even a trolley service that shuttles people to and from the Gaslamp Quarter to the Balboa gardens and zoo. The suburb of La Jolla, which is about a 20-minute drive, makes for a quick day trip for some shopping and dining. And don't forget about the beautiful beaches along the Pacific Coast for some water activities and outdoor recreation.
This Midwest gem nestled in the foothills of the Ozark Mountains offers families plenty of attractions and entertainment that won't break the bank. Branson is often described as a "family-friendly version of Las Vegas" because of its kid-approved attractions and its Old West charm. Families can visit the Silver Dollar City amusement park that was designed after a mining town in the late 1800s. The town also has more than a dozen theaters and performance venues that range from country-western acts to comedy shows, which are appropriate for all ages. Branson also has shopping centers, museums, and outdoor recreation like Table Rock Lake, which provides more than 50,000 acres and nearly 800 miles of shoreline in Southwestern Missouri.
This natural wonder of the world in Northern Arizona is one of the top family-friendly vacation destinations in the country. The Grand Canyon, which measures 277 miles long, 18 miles wide, and a mile deep, can only be experienced in person to appreciate its massive beauty and scenic views. This designated UNESCO World Heritage site gets about 4.5 million visitors per year and provides the perfect setting to witness the strength and beauty of Mother Nature. Kids and adults will love hiking the Bright Angel Trail or taking selfies from the South Rim section of the canyon for an Instagram-worthy photo.
Tampa is a fun vacation destination that has something for everyone in the family. The kids will love all of the exciting attractions like Busch Gardens, Florida Aquarium, Tampa Electric Manatee Viewing Center, Big Cat Rescue, Glazer Children's Museum, and Tampa's Lowry Park Zoo. Parents and grandparents will have fun too by taking boat tours along the city's coastline, visiting the Henry B. Plant Museum, or dining on authentic cuisine in one of the many restaurants in Ybor City. Sports fans can enjoy a baseball, football, or hockey game from one of the city's local teams.
Myrtle Beach not only attracts retirees, but this coastal city also draws families looking for a kid-friendly beach environment. Myrtle Beach is popular for having some of the cleanest beaches along its 60 miles of sandy shoreline. Aside from beautiful beaches that the entire family will love, the city also has great attractions and amusement parks like the Family Kingdom Amusement Park, which will keep the kids entertained for hours while the parents and grandparents either sit back and relax or join them on fun water slides and roller coasters. Families can check out the Ripley's Aquarium or Broadway Grand Prix, which are entertaining for all ages. The area is also full of outlet malls and shops that are sure to keep adults and kids pleased with unique gifts and souvenirs. Golfers will also have a nice break from all of the attractions thanks to the area's more than 100 golf courses. If the kids want to learn about golf from the grandparents, they can have fun by practicing their putting skills on the many putt-putt courses in the area as well.
Another great outdoor attraction is Yellowstone National Park, which is the world's first national park and spreads across 3,000 miles and into parts of Wyoming, Montana, and Idaho. This family-friendly vacation spot offers educational enjoyment for all ages. People can explore the mountains, forests, waterfalls, and lakes to watch wildlife, colorful hot springs, mud pots, and geysers. Yellowstone is perfect for hiking and sightseeing, as it features dramatic peaks, pristine lakes, and unspoiled natural beauty. The popular spots in Yellowstone are Yellowstone Lake, Old Faithful, and Mammoth Hot Springs, but the park has more than 2.2 million acres of untouched territory that's left to be explored by outdoor enthusiasts.