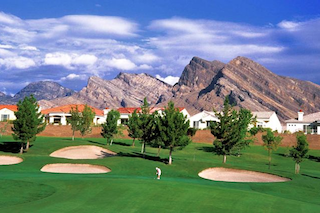 Active adult retirees often dream of relocating to warm climates where they can bask in the sun and pack away their bulky coats and snow boots. Fortunately, there are many retirement destinations which offer both sunny climates and affordable living. Here are four to consider in your search.
Dallas, Texas
Over the past few years, Texas has been gaining popularity as a retirement state. The Dallas-Fort Worth region is a particularly good choice for both blue skies and affordable living. According to Sperling's Best Places, the overall cost of living in Dallas is now 12.5 percent lower than the national average. Affordable homes are available in a wide range of styles and the area includes a variety of both age-restricted and age-targeted communities. When it comes to climate, summers in Dallas are hot and humid with temperatures often climbing over 100 degrees. Winters are mild and warm with average days in the mid-50s and nights in the mid-30s. Robson Ranch Texas and Del Webb's Frisco Lakes are both popular active adult communities in the Dallas-Fort Worth area.
Venice-Port Charlotte, Florida
Retirees are often drawn to Florida's abundant coastal regions and tropical climate. The Venice-Port Charlotte area fits the bill with its Southwest Florida location and picturesque setting. Like much of Florida, the area has hot, humid summers with brief, but frequent thunderstorms. Summer days are typically in the low to mid-90s, while winter months average days in the mid-70s. The cost of living varies in the Venice-Port Charlotte area, but it is usually at or below the national average. In some places, the overall cost of living may be as much as 12 percent lower than that of the nation. Affordable active adult communities, such as Kings Gate, are located throughout the region and tend to be mid-sized with anywhere from 700 to 2,000 homes.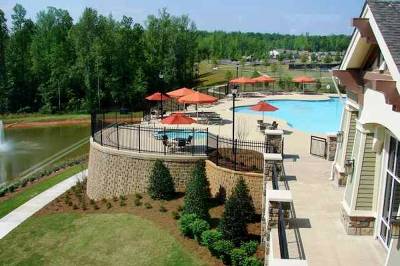 Atlanta, Georgia
The Atlanta, Georgia, area offers a setting that is rich in history and full of modern-day attractions. Affordable homes can be found in a diverse mix of both age-restricted and age-targeted communities, including impressive resort-style developments like Sun City Peachtree and Village at Deaton Creek. An overall cost of living that is about six percent less than the national average also makes the area attractive to relocating retirees. Although Atlanta is in the heart of Dixie, the area's high elevation makes its weather cooler than other Georgia locations. Summer days are typically in the high 80s, although they can climb much higher. Winters see daytime temperatures in the low to mid-50s, and there is some occasional snowfall.
Las Vegas, Nevada
As one of the country's top retirement destinations, Nevada's Las Vegas area also features several prominent active adult communities including: Sun City Summerlin, Siena and Sun City Anthem. These spectacular developments feature impressive amenities and upscale estate homes, yet they also include smaller, thoughtfully designed homes which are affordable for most active adult retirees. The Las Vegas area is also affordable because the cost of living is nearly 6 percent below the national average and because Nevada has no state income tax. The weather is another great draw, as the area boasts about 300 sunny days each year, hot summer months and short, mild winters. All of these destinations are perfect for a warm climate retirement that's easy on the budget.