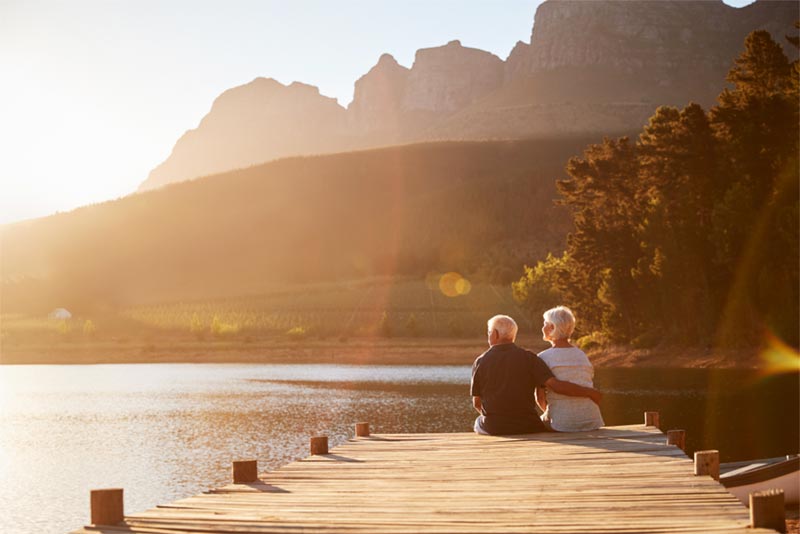 In order for retirees to find a place they can truly call home, they need to ask themselves, "What am I going to be doing while I live there?" This journey of finding the right place is important in every phase of life, including the retirement phase.
The word retirement in today's society is viewed in a negative light because it seems to indicate the end of something. However, it is one's own personal definition of "retirement" that will help in finding the best place to begin this next important phase of life. Finding a place to retire is becoming more of a pressing issue as more and more baby boomers approach retirement.
Barbara Corcoran and Warren Berger's "Nextville: Amazing Places to Live the Rest of Your Life" helps people find the spot that is truly right for them. The book is structured around the eight different types of people defined by what they deem important when finding a dream retirement home. Some people do not want to be sedentary when they retire; retirement for them is about going out and living life.
For example, some retirees don't plan on full retirement, they want to continue to work in some way. So people with these ideas need to find a place where they can expend their energy.
Other people are concerned about staying connected. They don't want retirement to mean solidarity. To accomplish this, people can move into planned communities or back to the big city. Moving back to the city allows them to relive their youth, or at least be surrounded by it.
While some feel the need to stay connected, others feel the need to escape from it all. Escape may be just across the country or across the globe. There are others, still, that want to retire and still feel like they are useful or have a sense of purpose.
According to Corcoran and Berger, there are four types of retirees that are breaking the mold as far as retirement destinations are concerned: the Zoomers, Ruppies, Huddlers, and Boomerangs.
The "Zoomers" escape to far-away destinations as part of their retirement plan.
The "Ruppies" (retired urban people) return back to the fast-paced life of the city in hopes of recapturing part of their youth.
The "Huddlers" crave contact with others and prefer to settle themselves in communities, surrounded by other people.
The "Boomerangs" prefer a dual life: one built close to their family and friends and one where they can jet-set to an exotic destination.
Another group of people enjoys staying put. They have already found the place they love and can't imagine living anywhere else. There is a wide range of places when it comes to retirement destinations. People today have the means to move to far-away and exotic places that their parent's generation did not have. Wherever that place might be, is specific to each person and it is important to find a destination that is going to fulfill you.