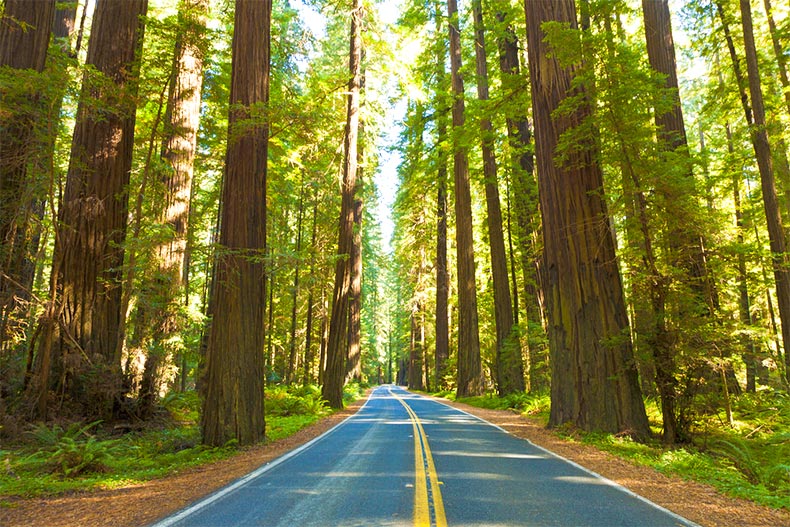 Affordable retirement and California don't always go together, at least in the minds of budget-conscious active adults. It's true that many of the major cities in the Golden State, especially up north, make it hard to be able to balance a reasonable lifestyle with all of the excitement and fun you want to have when you retire.
However, if you look closely, you'll find pockets of affordability where you might least expect them. That's especially true in Northern California, where active adult communities spread across the region provide the low-maintenance lifestyle and reasonably priced homes many are looking for without having to leave for Arizona, Nevada, or elsewhere.
Not only are there values to be found in the region but the communities here provide very easy access to both big city fun and the natural beauty of the state. Here are four active adult communities in NorCal where you don't have to stretch your budget past $250,000 in order to find what you're looking for.
Suncountry - Sacramento
Sacramento has become an extremely trendy landing spot for many people in Northern California recently, thanks in large part to a burgeoning cultural scene and home prices that are much more affordable than their Bay Area neighbors.
Located on the southeastern edge of the city, the 55+ community of Suncountry gives active adults a chance to settle in and be a part of the action. This gated community consists of 307 single-family homes and two distinct clubhouses, which makes for a nice balance between size and lifestyle. Prices here start in the low $200s and those looking for a two-bedroom, two-bath residence with one level will find them here, often below the $250,000 level.
What residents also tend to appreciate about the community is its location, which allows them to enjoy the best of both worlds. They get to live in a tranquil environment with easy access to retail, restaurants, and health care, but they're also not very far from Downtown Sacramento and all of the fun waiting there.
Rossmoor - Walnut Creek
Rossmoor is a big name in the world of active adult communities. Routinely one of the top-selling communities in the country, it's set a high standard in NorCal for worthwhile amenities, high-quality homes, and a comfortable lifestyle.
It'd be easy to imagine that home prices here are on the high side, and for many of the residences they are, but there are actually a decent number of homes here in the $250,000 or less range as well.
If you're looking for low-maintenance condo living, you can find one here that drops you in the middle of a community full of amenities and fun activities. The prime location also puts you within close proximity of Oakland and San Francisco.
Four Seasons at Los Banos - Los Banos
For those considering a NorCal lifestyle that's a bit more removed from the Bay Area, Four Seasons at Los Banos offers an affordable respite in a location more centralized.
Located close to both San Luis National Wildlife Refuge and Great Valley Grasslands State Park, this 128 single-family home community provides 55+ living in a relaxing region where residents can enjoy the natural beauty nearby.
Homes here start in the mid $200s and you'll often find multiple listings in that range, including some with multiple bedrooms and plenty of square footage. The lifestyle here also includes a clubhouse with a fitness center as well as an outdoor pool and patio for relaxing with your neighbors.
Shasta Hills Estates - Redding
For those who really want to put the North in Northern California, consider checking out Redding. Located about two-and-a-half hours north of Sacramento, this Shasta County city has a lot to offer retirees looking to balance proximity to nature with the needs of daily life.
Shasta Hill Estates is a 200-home community that offers all of that and can get residents what they're looking for without breaking the bank. Homes here start in the $100s and include two or three bedrooms across a single level.
Along with a community clubhouse and other amenities, the location along the Sacramento River and close to Shasta-Trinity National Forest makes it an ideal landing spot for those who want their retirement to remain active, which is probably why many residents here are RV owners.