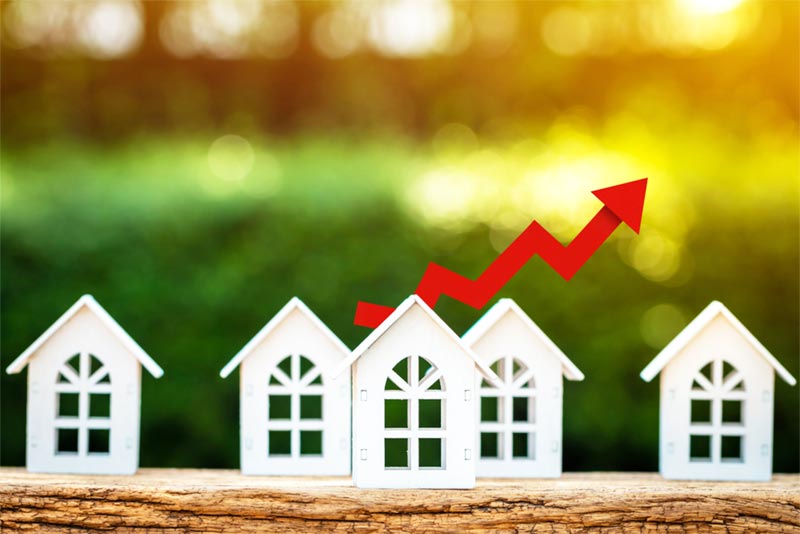 Many people in their fifties and beyond, who have both the inclination and the means to buy a new home in an active adult community, have done a good job of preparing financially for this exciting stage in their lives. Likewise, many of those same people have also learned that the stock market rewards prudent investors who buy low and sell high. While that type of popular stock market wisdom may sound matter-of-fact to some, you have to remember that logic regarding when to buy stocks or mutual funds at their lows often runs 180 degrees counter to emotions and circumstances that are screaming at people to sell stocks and, instead, get on the "flight to safety"–CDs, cash, etc.
Active Adult Communities Are Insulated From Market Trends
The reason I bring this up is that we all keep hearing about the housing downturn across the country. Yes, some areas of the country are seeing a slowdown of real estate sales, but the active adult community market has been somewhat insulated from this trend. Buyers in active adult communities often have the equity and resources that protect them from many of the market vagaries that are affecting younger buyers. And that is exactly why now might be the right time for people in the 50+ age range to buy a new home.
This recent downturn has created a buyers' market for people who have equity and don't need jumbo or subprime loans to finance a move. I suppose you could reason the prices might get even better, but if you believe smart people like best-selling author Thomas Friedman (The World Is Flat), there are billions of people in China, India, and other countries who, due to their quickly accelerating economies, are moving from lower-class buyers to middle-class buyers (or higher). These people are going to be creating a growing worldwide demand for lumber and other raw building materials as their fortunes improve. More buyers and finite resources.
No One Looks Back & Thinks They Paid Too Much
It seems reasonable to assume that today's real estate prices might be the bargain of the century, as the supply and demand equation takes hold on a global scale. And that is why, in this writer's humble opinion, today might be an opportune time to make a move (assuming you want to). I can't recall many people who have said, "I paid too much years ago for that house."
Yes, there are good times and not-so-good times, but invariably the price of real estate moves up, and most people, years later, are saying things like "I wish I would have bought ten years ago" or "I wish I knew then what I know now."
If lessons about the stock market can serve as a guide, the current real estate market slowdown may be the time to cast off the strong voice of caution and logic and buy a home at market lows. Only time will tell the future of the house and active adult community market, and we know what time usually tells us.