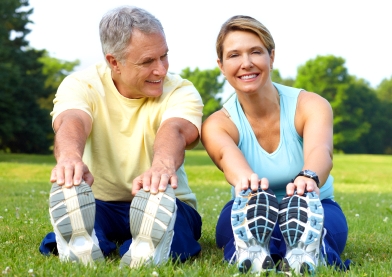 Retirement means different things to different people. Some soon-to-be retirees look forward to traveling, spending more time with their families, or even enrolling in continuing education classes. Others long to explore new interests, rediscover the joys of a forgotten hobby, or start a second career. Many retirees simply look forward to having a string of lazy days to themselves.
55+ Communities Support Active Lifestyles
Active adult communities are designed to support many different types of activities. A look at their more popular amenities may offer some insight into the activities favored by many retirees. State-of-the-art fitness centers with indoor walking tracks, swimming pools, and aerobics studios are in demand, showing that retirees care about their fitness.
Social clubs of all flavors speak to the desire to spend time with like-minded individuals. Other popular amenities include arts and craft studios, card rooms, computer labs, golf courses, pickleball courts, and lifelong learning centers.
Top 10 Retirement Activities for Active Adults
In 2002, Allstate Financial released a Cost of Leisure Index which compared expected retirement expenses to average retirement savings plans. The study also surveyed active adults to find out how they planned to spend their retirement years. Their responses were used to craft this top ten list of retirement activities:
Traveling
Family activities
Hobbies
Gardening
Fishing
Golfing
Reading
Exercise
Home improvement
Fun and games
The Age of Opportunity Study
In October of 2011, The Hartford and MIT AgeLab arranged for a retirement survey by GfK Roper. This Age of Opportunity study compared the plans of people who expected to retire in 10 years with those who were already retired. In some cases their answers were the same, but there were also some clear differences.
When it comes to how they will spend retirement, 45 percent of the pre-retirees surveyed said they expected to travel more. Slightly fewer current retirees agreed, with 32 percent citing travel as a planned retirement activity. Both pre-retirees (42 percent) and current retirees (44 percent) agreed that their retirement plans included spending more time with family.
Yet, a big difference came when each group was asked if they planned to read, watch TV, and relax more. Just 22 percent of pre-retirees made those pursuits a part of their plans, compared to 38 percent of those who were already retired.
Retirement Activities Trends
While everyone has their own goals and dreams for the future, it appears that there are some common themes among plans for retirement activities. Travel and spending time with family frequently top the list, while hobbies and fitness are not far behind.
Many active adult community developers are responding to these needs with smaller communities in more diverse locations across the country. This gives homebuyers options that let them enjoy resort-style 55+ communities which are closer to their family and friends, and perhaps closer to urban areas with nearby airports and other forms of transportation.
What do you plan to do during your own retirement? Is travel at the top of your list? Does Allstate Financial's top ten list fit your idea of an ideal retirement? Do you think an active adult community might be right for you? Let us know in the comments below!