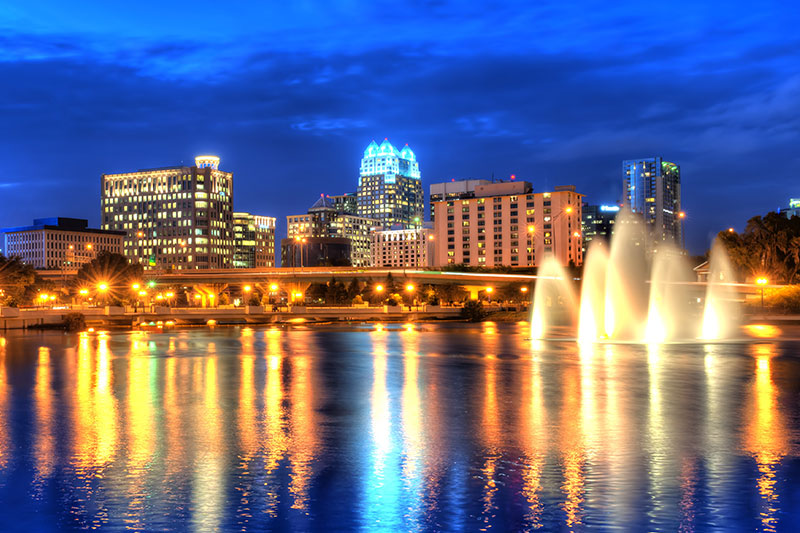 The Sunshine State has long been a hot spot for retirement living, yet lately active adults have been expanding their search beyond the coastal areas and opting to settle in Central Florida cities. From shopping and recreation to practical investment considerations, there are several benefits to living in the Central Florida area.
Central Florida has many of the same relocation draws as its coastal cities. The weather is hot in the summer and mild in the winter. It is a prime vacation spot for visiting family, and there are a variety of recreational activities and active adult communities. Yet Central Florida has a few extra benefits that attract many retirees.
Cost of Living
One of the biggest benefits to choosing Central Florida over a coastal city is the lower cost of living. When compared to cities such as Miami or Fort Lauderdale, the cost of living in Central Florida could be 10 to 15 percent lower. This can make quite a difference to retirees living on a fixed income.
The savings continue when shopping at one of Central Florida's large outlet malls. Savvy shoppers can rack up the savings at Orlando Premium Outlets, Prime Designer Outlet Center, or Prime Outlets International. Beyond outlet shopping, Central Florida offers an assortment of shopping malls and specialty shops where residents are sure to find anything their hearts desire.
Plenty of Fun
Central Florida is home to some of the world's biggest theme parks, including Walt Disney World, Universal Studios, and Sea World. Living near these family vacation spots is great for when kids and grandkids come to visit.
Plus, Florida residents can get discounted tickets and packages for Disney World and Universal Studios year-round. This makes visiting either park during the tourist off-seasons a great activity for locals. During the peak tourist season, Central Floridians can enjoy the relative peace of thriving downtown areas.
Central Florida also boasts many fascinating museums that appeal to a variety of visitors. Stroll the lush gardens along the shore of Lake Oseola at the Albin Polasek Museum and Sculpture Gardens, or explore the American folk art displayed at the Mennello Museum in Orlando.
Stress-Free Transportation
Except for the immediate areas around tourist hot spots, driving in Central Florida is relatively easy. There are plenty of wide highways and backroads that allow locals to avoid rush hour on the Interstate. The roads are clean and well maintained without the additional winter wear that occurs in northern climates. Central Florida is only a short drive from many beaches and coastal towns. Miami is an easy destination for a weekend getaway and many Central Florida towns, including Orlando, are less than an hour drive from a nearby beach.
Central Florida's many large lakes offer waterfront living and recreation away from the coast as well. By opting to live in Central Florida, residents also have a decreased chance of hurricane damage. Although hurricanes can affect all of Florida, many of them are downgraded to tropical storms by the time they reach Central Florida cities.
Warm weather, great shopping, fine dining and an abundance of recreational activities, has drawn many active adult communities to Central Florida. These age restricted communities with their social clubs and activities provide retirees with even more options for active living. With all it has to offer, it's no wonder that so many relocating retirees are deciding to call Central Florida home.