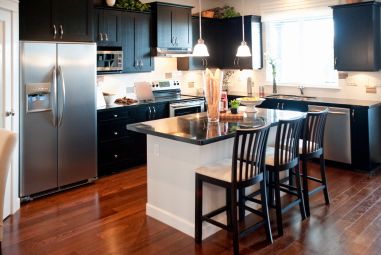 During the height of the real estate boom, it was not unusual to find active adult communities advertising a wide range of high-end features which would be included as part of their new homes' standard pricing. However, the market has changed and many communities appear to be switching back to their previous "everything is an option" mentality.
While it might seem like homebuyers are getting less features in today's standard homes, this change may actually benefit many potential buyers by making new homes much more affordable.
Years ago, long before the housing bubble and its inevitable burst, new homebuyers expected to find basic floor plans with many optional features. This approach offered the flexibility of buying the style of home they wanted with only as many upgraded features as they could currently afford. However, it could be frustrating to watch the base cost rise as each upgrade was tacked onto the final bill.
As the real estate market shifted into its boom period, developers made their communities more attractive by offering luxury homes with high-end features included in the base price. This change seemed to benefit everyone. Homebuyers could see the full cost upfront, without having to account for a wide range of "extras." Builders could start from a higher base price, as the homes already included many high-end features.
Corian or granite countertops, hardwood or tiled flooring, 42-inch cabinetry, and stainless steel appliances were just some of the features which were included in many base model homes. Del Webb, for example, unveiled a "Signature Standards" line of features which included many of the former options as well as decorative touches like designer light fixtures, rocker light switches, and high-end faucets.
During this time, it seemed like this might be the new way of buying new construction homes. However, the housing boom couldn't last forever. Once the real estate market—and the general economy—changed, the recession and greater scrutiny on home mortgages made potential homebuyers begin to prize affordability above upgrades.
To make their homes more competitive, builders now had to drop their prices. But doing so often meant cutting back on their homes' included features, such as the high-end upgrades to countertops, flooring, light fixtures, and appliances.
By starting with standard building materials instead of high-end upgrades, builders are able to offer more affordable homes which can still be upgraded for those who are able to spend a bit more on optional features.
While some of the homes found in active adult communities today may have less included features than they did during the housing boom, they are also more affordable to a larger range of homebuyers.