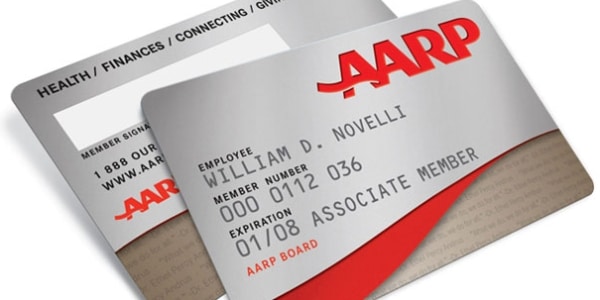 AARP is a great nonprofit organization that offers memberships to people over the age of 50. AARP memberships provide a variety of benefits like savings and discounts on a variety of consumer products, programs, and services. AARP also provides its members with a voice in Washington and in their local community on topics that affect them like healthcare, employment security, and retirement planning.
Baby Boomers and retirees can benefit by purchasing an AARP membership so they can get the most out of their lifestyle and budget. They can get discounts on a variety of items like magazine subscriptions, travel, healthy meal delivery services, eye exams and glasses, home repairs, car rentals, restaurants, and much more.
With an AARP membership, active adults receive newsletters, magazines, and emails that keep them informed on important topics that impact retirees and retirement planning. It allows them to stay informed and get involved in their community as well by providing useful information and resources on how and where to volunteer. Active adults can find out how to get involved in AARP activities in their local area or request an AARP speaker to attend an event they're hosting.
AARP provides a great online community for its members to stay connected with each other. This online platform allows members to post messages to open up the lines of communication where they can discuss a variety of topics like retirement options, saving for home repairs, traveling, restaurant recommendations, or new hobbies to check out. They can post articles, blogs, and videos to share with other members that are fun and informative for everyone. Members can also personalize their own online community to their liking with avatars, biographies, and friends list.
Joining AARP is simple and easy. To become an AARP member all you have to do is visit aarp.org and sign up with your personal information. You can select different levels of membership that are right for you. AARP offers 1 to 5 year memberships with fees ranging from $16 to $63 a year.
AARP memberships are great for active adults and retirees because it keeps them connected with the 50+ community as well as provide a wide selection of discounts, savings, and services that benefit their retirement budget and lifestyle.