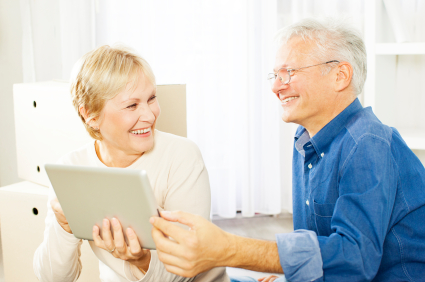 Whether you're a homebuyer or a homeowner who's thinking of selling, you may be tracking the local real estate market by reading news reports or watching the prices of homes selling in your area. Real estate professionals have their own ways of watching the market to predict what will happen in the near future, including keeping an eye on the Case-Shiller Indices.
As one of the country's leading measures of residential real estate, Standard and Poor's Case-Shiller Home Price Indices track changes in home values nationally and in 20 metropolitan areas. The changes are calculated monthly and presented in multiple ways, including a composite with 10 of the metro areas and another using all 20 regions. In addition to publishing monthly calculations, the S&P Case-Shiller Indices are used for quarterly reports and an annual year in review.
One of the benefits of the S&P Case-Shiller Indices is that they use repeat sale comparisons. They also include data from homes financed in a number of ways, including higher-priced loans, cash purchases and government-issued loans. In contrast, indicators like the Home Price Index of the Office of Federal Housing Enterprise Oversight (OFHEO) pulls their information from Freddie Mac and Fannie Mae.
The S&P Case-Shiller Indices are limited to the particular geographic regions they are tracking. The 20 metropolitan areas included within the Case-Shiller Indices are from regions throughout the country but do not represent every market or every state.
Beyond the geographic limitations, some detractors say that the data from the S&P Case-Shiller Indices are not available soon enough to be useful. They paint an accurate picture of past home values but could be misleading about the health of the current real estate market. The US Census Bureau and National Association of Realtors publish monthly reports more quickly, but some worry that the quick turn-around doesn't leave much time for a thorough analysis.
While all of these indicators can be confusing for the average homeowner or potential buyer, real estate professionals often use the combined results of several reports to stay informed and aid their own analysis of the current market. The results of your agent's own comparative market analysis will help you find out how much your home is worth, or if the home you want to buy is worth its current sale price.
Instead of poring through indices yourself, you can get up-to-date information on your local market by working with an area real estate agent. If you are looking for help in your local area or in an area where you plan to relocate, you can find links to professional real estate agents on community listings throughout the 55places.com website.