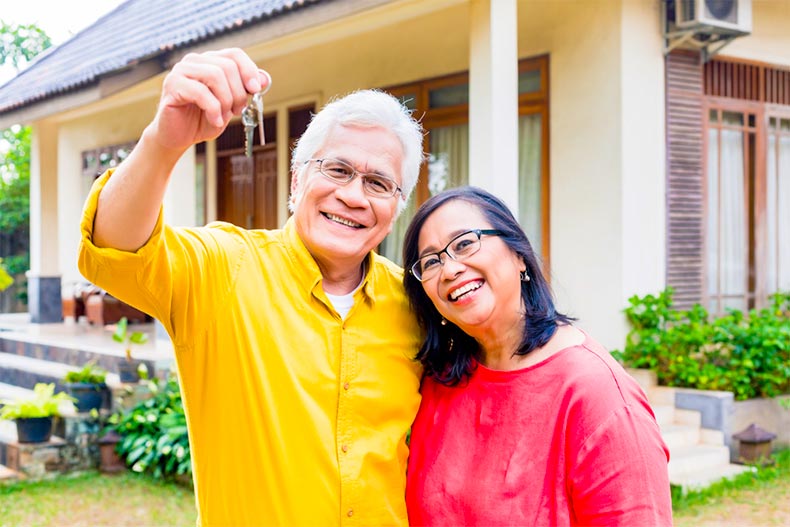 The prospect of finding a home in your dream 55+ community can certainly be a challenge. Though you may have found the perfect community to retire into, a number of obstacles may stand in the way, namely that the community is sold out. Should this be the case in your search, there are a number of steps to take that might help remedy the situation.
Read on below to hear some of the best steps to take should your dream community be unavailable.
Be Resilient
Just because a community has sold out its homes doesn't mean it's time to lose hope entirely. Should this happen, the best step to take is to keep up a correspondence with that community. Keep in constant contact with the community through your 55 Places Partner Agent. Whether you prefer email or calling over the phone, it never hurts to stay in contact every so often so you know as soon as a home goes on the market.
Also, check to see if your preferred community has a waitlist. Many communities offer interested homebuyers the chance to be on a waitlist for first grabs at any potential new homes. By being on the list, you'll be one of the first people to know of new opportunities and will have a better chance of finally securing your spot in the neighborhood.
Rely on your agent to keep you updated as well. As someone working in the field, your agent will likely be one of the first to know when a house is up for sale in the community, which will certainly help your chances. Plus they'll likely know of other neighborhoods within the area that meet your price range and interests.
Be Open
While, yes, there is always a chance that your dream community will eventually have homes for sale, it is important to be aware that this can be a long waiting process. You can be waiting anywhere from a few months to years for new homes to come up for sale. And even then, there's no guarantee that the home going up for sale will be what you're looking for in the first place. Therefore, it is essential that you be realistic with yourself and plan for some alternatives.
First off, make a list of what your essentials are for both a community and a home and start doing research. Look through the area you desire on 55places.com to see what other nearby communities have to offer.
Don't be afraid to get out of your comfort zone either. It's good practice to be open to looking beyond your original search parameters. Explore other areas and types of communities to see if any of these new ones catch your eye. It never hurts to just look.
Be Determined
The goal of reaching your dream community can be exhausting and even discouraging. But it is crucial to remain optimistic throughout the process. Though you might not end up in the community you once thought of as your ideal retirement spot, there are always ways of ensuring that wherever you end up, your retirement is still one of fun and bliss.
While you may not be able to live in your dream community, after enough time and research, you will almost certainly find a community that meets your criteria. And you never know, you might even find an even better community along the way.