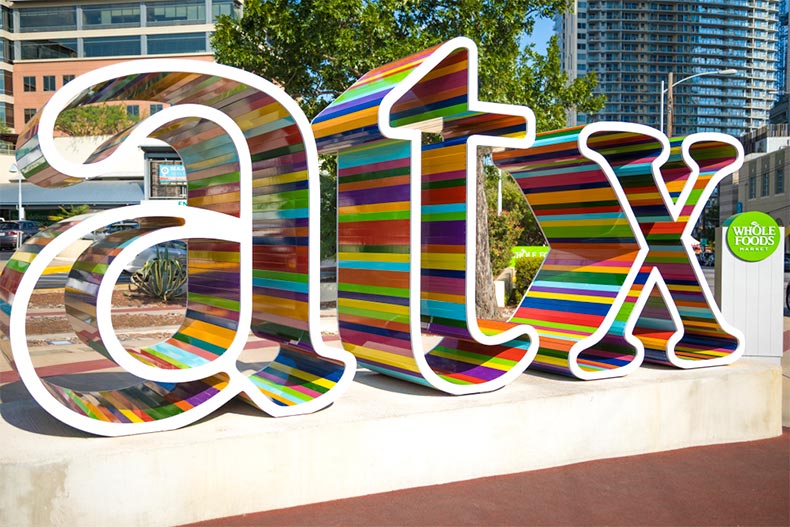 Austin, Texas, ranks as the top vacation destination in the Southwest and No. 2 in the country, according to a J.D. Power report. Texas' capital city comes in second to Las Vegas, earning high scores for its infrastructure and activities.
There's a lot to love about Austin, from its eclectic music scene and its laid-back vibe to its natural beauty and boundless recreation opportunities. Active adults who want to soak up all that Austin offers find themselves right at home in Sun City Texas in nearby Georgetown.
Read on to learn more about this vibrant 55+ community along with some must-do activities in Austin.
Living Life Big in Sun City Texas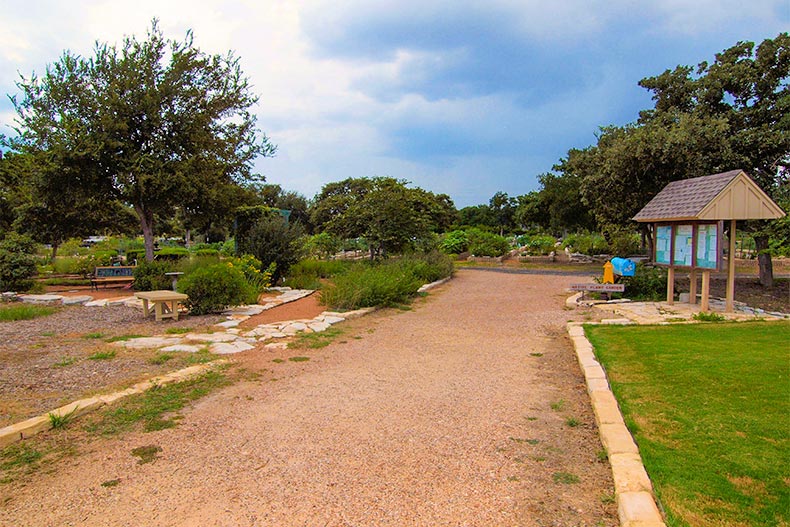 The amenities in Sun City Texas are as wide and varied as the state itself.
Whether active adults are looking for Texas homes for sale near Austin or they specifically want to find Georgetown, Texas homes for sale, Sun City Texas is an ideal choice.
Located just 35 miles north of Austin, this age-restricted community is just a short drive from ATX. Within Sun City Texas, homeowners can take advantage of a lively atmosphere, world-class amenities, and elegant homes designed with active adults in mind. Started in 1995, this 55+ community is the largest in Texas, containing more than 9,900 homes and three 18-hole golf courses.
With a rich and varied assortment of events and activities, residents can do something fun every day and discover new ways to connect with others. Sun City Texas offers dozens of clubs and interest groups and even partners with Georgetown's Southwestern University to offer continuing education classes to residents.
With several recreation and activity complexes, active adults can take advantage of more than 86,000 square feet of indoor amenities. Outdoors, the top-tier amenities continue with three championship 18-hole golf courses, a nine-mile network of walking and biking trails, two sparkling pools, an elegant patio, and an amphitheater for taking in a show.
Active Adults' Guide to Austin
With a motto of "Keep Austin Weird," active adults can live the kind of life they desire in this thriving Texas city. Anything is possible, whether active adults want to stay active outdoors, expand their palate by exploring the city's culinary scene, or just discover all of the city's unique charms for themselves.
A Flavorful Foodie Scene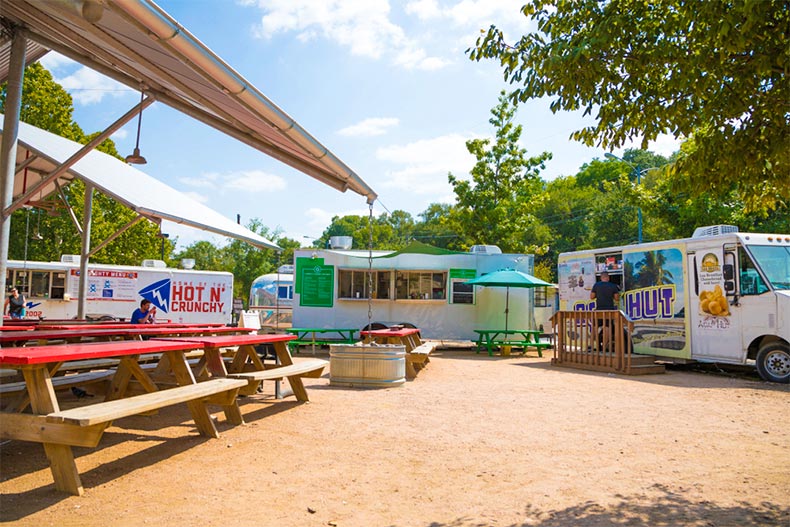 Austin has plenty of great traditional restaurants, but it's really known for its food trucks. (Image via Shutterstock.com)
Active adults who reside in Sun City Texas are just minutes away from Austin's exciting dining and drinking scene. From food trucks and fine dining to craft beer and world-class wine, retirees can get a taste of nearly anything they wish in Austin.
At Better Half, Austinites can relax on the dog-friendly patio with the perfect bowl of queso and a cold beer. Coffee aficionados can savor a flavorful blend at Houndstooth while craft beer lovers can sip local favorites at Workhorse Bar.
Austin is also a food truck haven, with more than 1,000 food trailers and more opening every day. A local favorite is Three Little Pigs, which serves comfort food with a twist, such as meatloaf wrapped in bacon and Spanish-style pork tenderloin.
Explore the Great Outdoors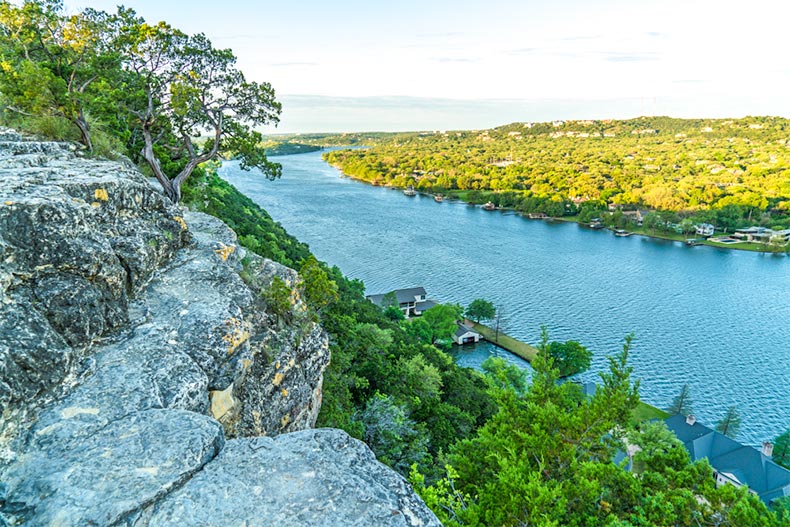 While residents of Sun City Texas don't have to leave their neighborhood to pursue an exciting and active lifestyle outdoors, Austin presents many ways to savor the city's spectacular climate and natural beauty.
Just five minutes from downtown, active adults can experience a jaw-dropping aerial view of the Hill Country at Mount Bonnell. Active adults can dive into some fun at Barton Springs, a natural, spring-fed pool that maintains a comfortable temperature all year long.
Embrace the Eclectic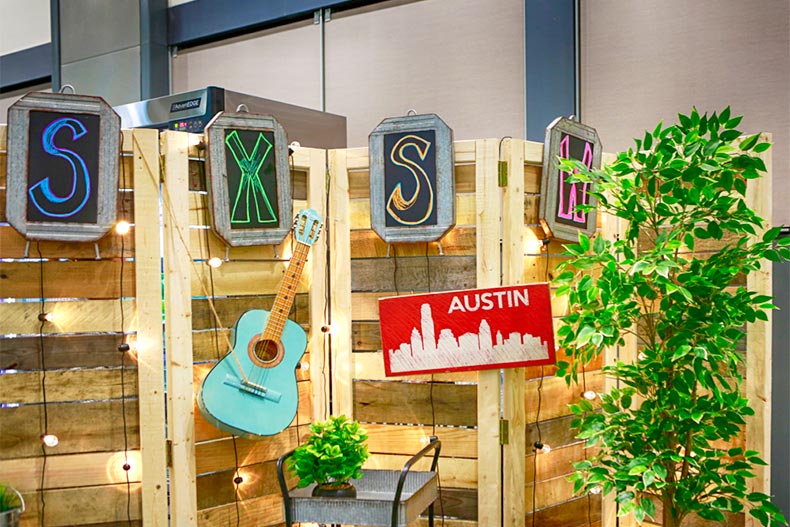 When you live in Austin, you can take part in a variety of interesting and unique activities and events. As the "Live Music Capital of the World," Austin is the ideal destination for music lovers.
Living in Sun City Texas puts retirees close to the live-music action, whether they catch a show at an open-air venue or join in the energy and excitement of Austin City Limits or South by Southwest.
Austin is home to more than 250 live music venues that feature everything from rock and blues to jazz and country seven nights a week.
Maggie Mae's has been an Austin favorite since 1978, offering up great live music and fantastic rooftop views. At The Continental Club, active adults can hear the best local and national acts. Open since 1955, it's one of the city's oldest continuously running clubs.