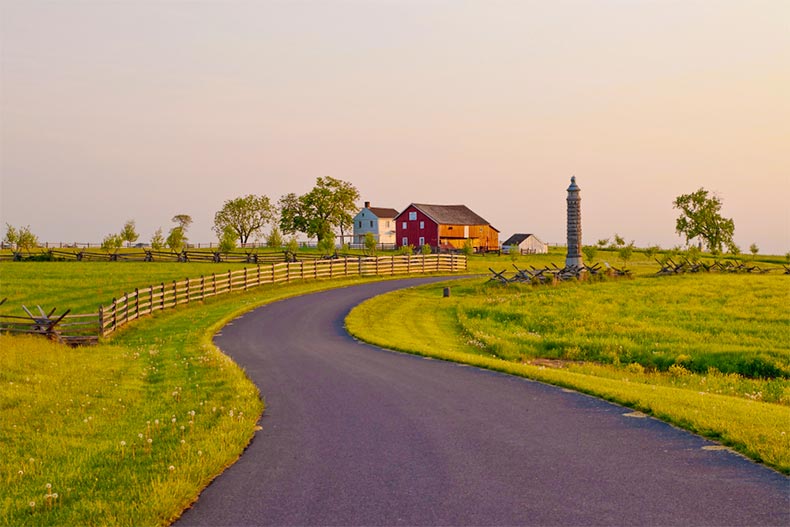 The Gettysburg, Pennsylvania area has a lot more to offer than a wealth of historical landmarks. Although you can't ignore the fact that Gettysburg National Park is here, this scenic part of the state boasts beautiful countryside, outdoor recreation at its best, and charming small and mid-sized towns.
Just five miles outside of Gettysburg is Straban Township, a quiet hamlet with a population of just under 5,000. Henley USA has partnered with the Henley Corbelis development group to carefully curate a picture-perfect, 779-acre site that they are developing into Amblebrook.
This new active adult community is being built along rolling hills right by the intersection of U.S. Routes 30 and 15, and is scheduled to open in 2019.
The Amblebrook Lifestyle
Plans call for 2,000 thoughtfully designed single-family homes with a focus on farm-to-table living. Rather than mass produced homes, these residences are being judiciously constructed with hand-worked materials in traditional Craftsman and Farmhouse architecture styles, with detached and single-family models.
The property's natural setting has woods, streams, lakes, trails, and parks for the residents to enjoy. Amblebrook owners will be able to fish on the property, bring their catch home, and enjoy tasting the freshest food possible.
Another major benefit of living in Amblebrook will be its Town Center. Here, residents will be able to gather at the clubhouse, which will have an indoor fitness center, a bar and grill, a farm stand, and other amenities. Plans are also underway for tennis courts and walking trails.
About the Area
Straban Township is in Adams County PA, about 45 minutes north of the Maryland border. Aside from Gettysburg, the closest big cities are Harrisburg PA (35 miles), and York PA (26 miles). Harrisburg is the state capital, and has an international airport.
Driving from Amblebrook to Gettysburg takes about five minutes, and its vibrant downtown is packed with cool shops, restaurants and galleries. If you're into antiques, there are many shops worth browsing through, especially if your interests include Civil War memorabilia.
There are coffee spots, movie theaters, grocery stores, a Walmart, and other shopping outlets along Route 30. Some off-the-beaten-path experiences can be had at the Appalachian Brewing Company and Golden Criations Alpaca Ranch. Taking in a live performance at the historic Majestic Theater Performing Arts Center in Gettysburg is another rewarding way to spend time.
Skiing enthusiasts and golfers can get their games on at any of the area facilities, like Liberty Mountain Ski Resort, Cedar Ridge Golf Course, and the highly-rated Flatbush Golf Course.
Exploring History Around Gettysburg
Gettysburg has two colleges, Gettysburg College and HACC, Central Pennsylvania Community College. Active adults can take continuing education courses, complete a degree, or sign on for volunteer work at either. The closest areas hospital is WellSpan Gettysburg Hospital, and there are larger hospitals and universities in Harrisburg.
If you're not familiar with Gettysburg National Park, it is the site of the 1863 Battle of Gettysburg and also where President Abraham Lincoln also gave the Gettysburg Address. The whole area is rich in history and artifacts from the Civil War, with around 1,400 different monuments that recognize the sacrifices of both Confederate and Union soldiers.
The park is just over nine square miles, and is open year-round. Other than standing on this revered ground and seeing the hauntingly beautiful landmarks, these grounds are wonderful for walking, biking, and horseback riding. Take a look at our guide to the park and other historic sites around Gettysburg for more.
Why Amblebrook Stands Out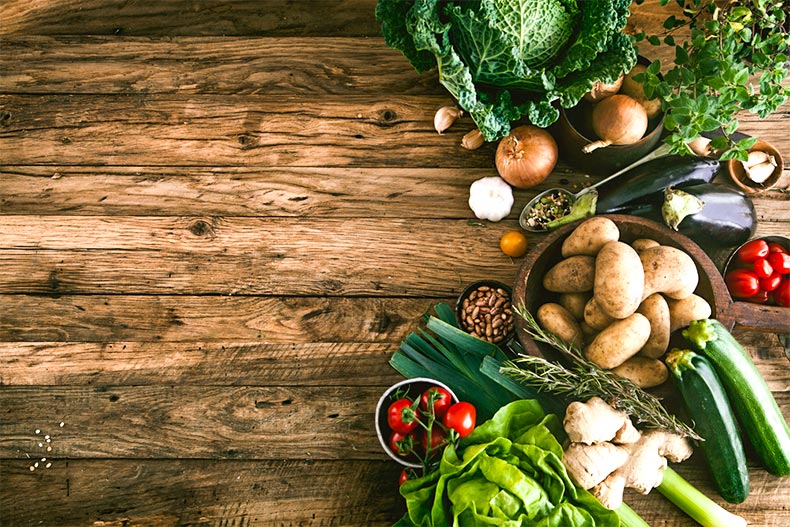 Amblebrook's unique approach caters to carefree, rewarding active adult lifestyles, and the community's design preserves its idyllic landscape. True to the area's long farming legacy, part of the development will include a working farm and opportunities for gardening activates. All in all, it's a very appealing combination of a small-town aesthetic and resort-style amenities. Where else can you walk (or bike) right to a farm stand in your own neighborhood and pick up something fresh for dinner?
Although Straban Township is in a pristine setting, it is also strategically located quite close to Gettysburg and Harrisburg. So whether you feel like relaxing in your spacious, customized home, meeting new friends at the Town Center for lunch, or antiquing around Gettysburg, Amblebrook has everything that you are looking for in retirement living.
To learn more about Amblebrook, click here for more information.