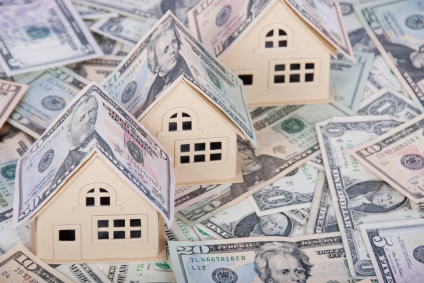 Each year, real estate experts use recent market trends and surveys of homeowners' perceptions to make predictions for the upcoming year. There are a lot of positive trends expected in 2014, such as stabilizing inventory and home prices that will give current homeowners more equity. However, downsides are likely to include mortgages with higher interest rates.
Last year saw a rebound in the housing market with rising home prices and, in many areas, a strong sellers' market. Home inventory was low in many regions, creating more competition among buyers. Mortgage interest rates also reached record lows, which prompted many home purchases and refinancing loans.
According to Fannie Mae's December Monthly National Housing Survey, consumers expect to see a strong market in 2014. Over half of the respondents (67 percent), think that this is a good time to buy a home and 49 percent expect home prices to go up in the next 12 months. Down two points from last month, 57 percent of respondents also expect interest rates to go up in the coming year.
Real estate experts at Zillow.com reflect these home price projections in their recent Zillow Home Price Expectation Survey (ZHPES). For 2014, the panel expects a 4.3 percent average annual raise in home prices. They also take their analysis further to show how home prices may continue to rise at an above-average rate that could surpass the height of the 2007 housing bubble by 2018.
Rising home prices are good news for homeowners who owe more on their mortgages than their homes have been worth. Homeowners who have been unable to sell, may find themselves finally able to break even or make a profit on their homes. As home prices bring owners into positive equity and encourage them to sell, increased inventory is expected to lead to a more stable market.
On the flip side, 2014 is likely to bring increased mortgage interest rates along with its higher home prices and stable inventory. New regulations may also complicate real estate sales in the first half of the year. Lenders have new standards for qualified mortgages, such as the rule that monthly payments cannot exceed 43 percent of the borrower's gross income.
Of course, no one can predict the future with total accuracy and market conditions can be very different from one area to the next. If you are thinking of buying or selling a home in 2014, talk to a local real estate agent to better understand your options.